Career Interest Survey (Printable PDF)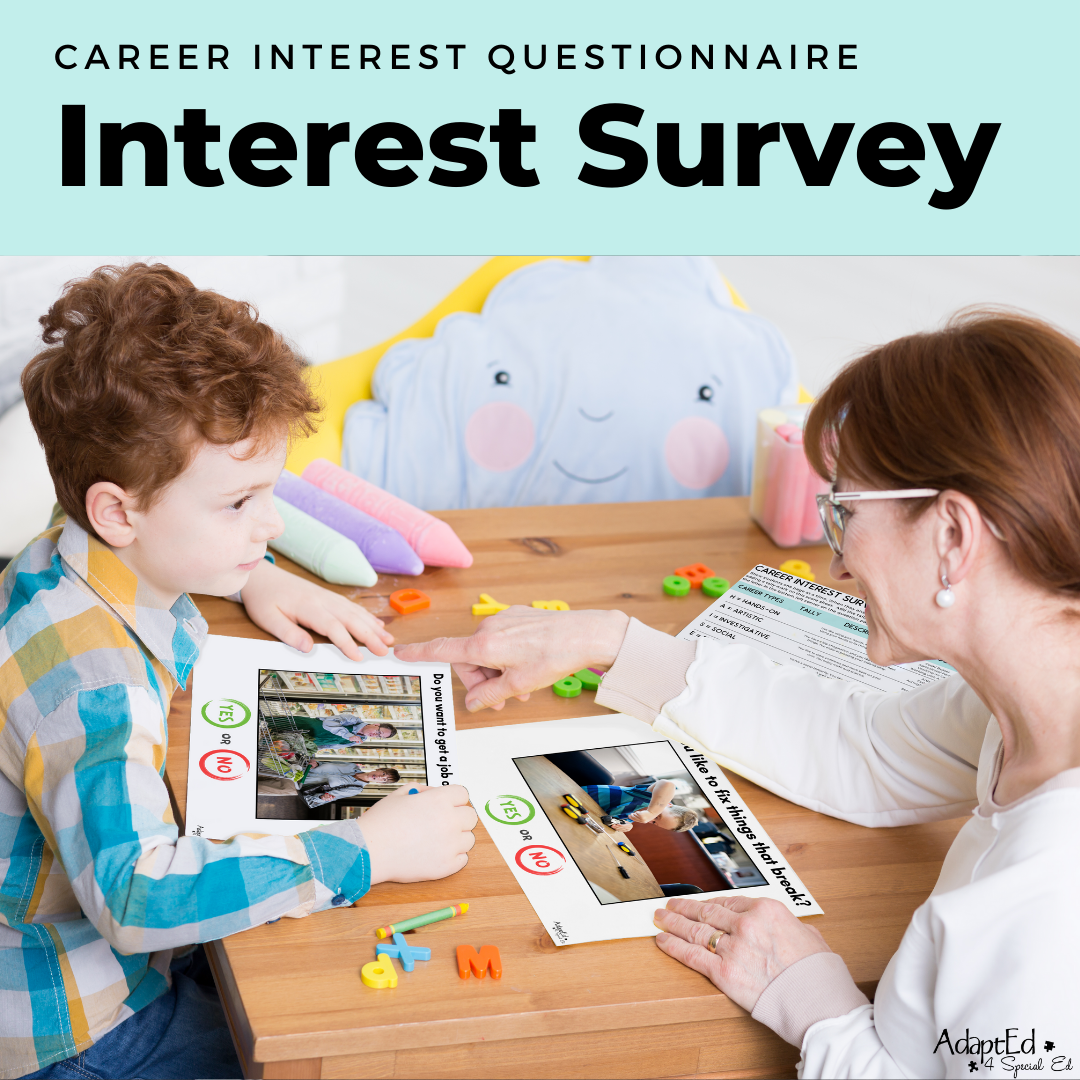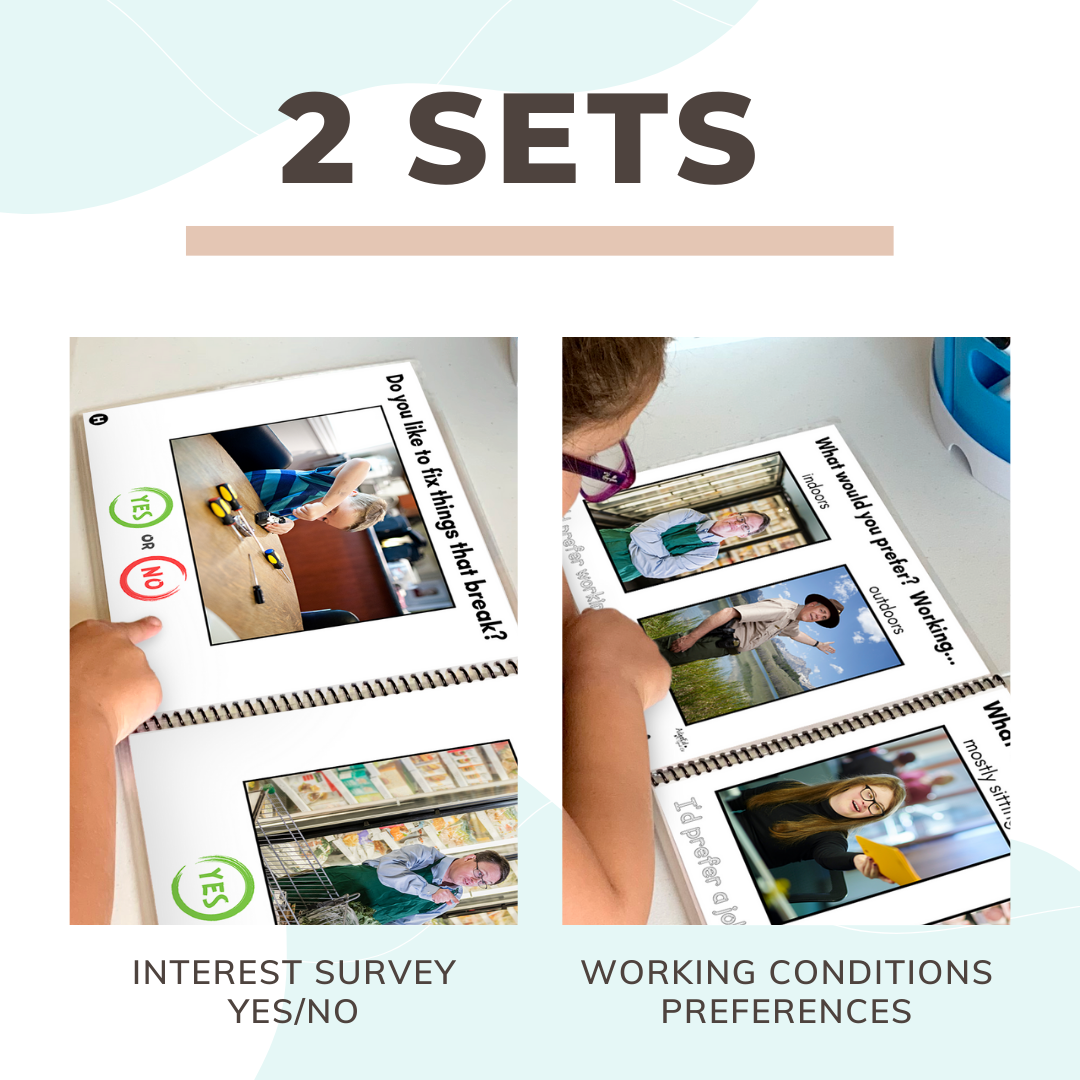 I love this resource
This was great for my classroom and students. It is very practical and helps prepare my students for life after high school.
Career Interest Survey (Printable PDF)
This is a great resource for students that need visuals when you are completing an inventory. It's perfect for IEP student information.
The greatest survey for transition plan
Students with all abilities can used this easy to administer career interest assessment. The pictures are so clear and display the choice with REAL LIFE scenarios. The Price should be 20 dollars higher! What a great tool! .
This was a great resource for my students!
It made career day even more fun to teach and helped my students with think about jobs they might be good at!
Extremely satisfied
This was a very helpful resource when it came to trying to help my students figure out which career they would research for their career fair.
SPED EXPERTS
Materials Designed By Special Education Experts: Teacher, SLP, OT
Trusted By Educators
Supporting Over 40,768+ Classrooms
Instant Access
Digital downloads are delivered immediately upon purchase