Task Cards: Which Dollar Bill Should I Pay With? (Printable PDF)
Task Cards: Which Dollar Bill Should I Pay With? (Printable PDF)
This set is part of our Menu Math Life Skills Series. 
These task cards have your students identifying which single bill they should use to pay for the entire order. 
Comes with  196 task cards in 5 differentiated levels
✓ 5 Levels of Differentiation! From errorless to write it in. We've got all of your student's levels covered. 
✓ Low Prep
✓ Data Sheets (that are also EDITABLE) 
✓ Functional Life Skill: Fast Food Themed
PDF | 8.6 MB | 64 pages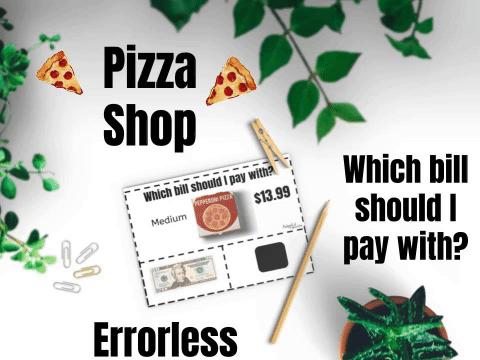 Students can clip, circle or write in which dollar bill will pay for the full amount.

All pictures are real photographs in order to encourage generalization and independence.
The student with whom I want to use these materials is visually impaired. The graphics are too small for her use.
so excited
this is something that i have been trying to work on with my kiddos! and here it is all put together and easy to use. thank you so much! this is a great resource
Bravo
Great product! Love the pics and the concept!
TASK CARDS: WHICH DOLLAR BILL SHOULD I PAY WITH?
These cards have been such a great addition to my classroom. THANK YOU.