Task Cards: Which Dollar Bill Should I Pay With?
Task Cards: Which Dollar Bill Should I Pay With?
This set is part of our Menu Math Life Skills Series. 
These task cards have your students identifying which single bill they should use to pay for the entire order. 
Comes with  196 task cards in 5 differentiated levels
✓ 5 Levels of Differentiation! From errorless to write it in. We've got all of your student's levels covered. 
✓ Low Prep
✓ Data Sheets (that are also EDITABLE) 
✓ Functional Life Skill: Fast Food Themed
PDF | 8.6 MB | 64 pages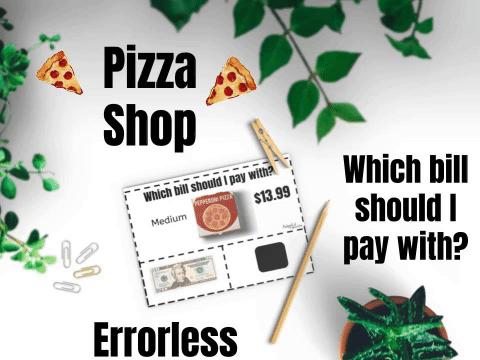 Students can clip, circle or write in which dollar bill will pay for the full amount.

All pictures are real photographs in order to encourage generalization and independence.
What Other Special Educators Are Saying About Us
Once again the girls at AdaptEd 4 Special Ed have knocked it out of the park. These products can be used for all of my students despite the varied skill levels as they are easily adapted for different skill sets. I just love these products. My special education teachers have even started asking about where to find them.
- Nicole D.
Your asking questions packets are genius. This is such a hard skill and I am super excited to print these packs (I bought a few!) to add to my classroom. Thank you for the clever products!
- Shawn S.
These books have been so helpful with my students with special needs. They take me a while to make - but so worth it. The topics are great - useful and relevant. Thank you!
- Lisa D.
I love how students can practice their personal information in such a fun and exciting way! This is a must have for every low incidence classroom! This has inspired me to add this as an IEP goal for my young lo
- Ashley I.
Which Dollar task cards
Love these! Easy to prep, differentiated and age appropriate!
Very happy with this differentiated resource
Like the activity but bills are too small to identify
Love this set of task cards. Can't wait to use them in my classroom!!