Long Vowel Sound Hunt Worksheets "I" I Spy - 5 Printable Worksheets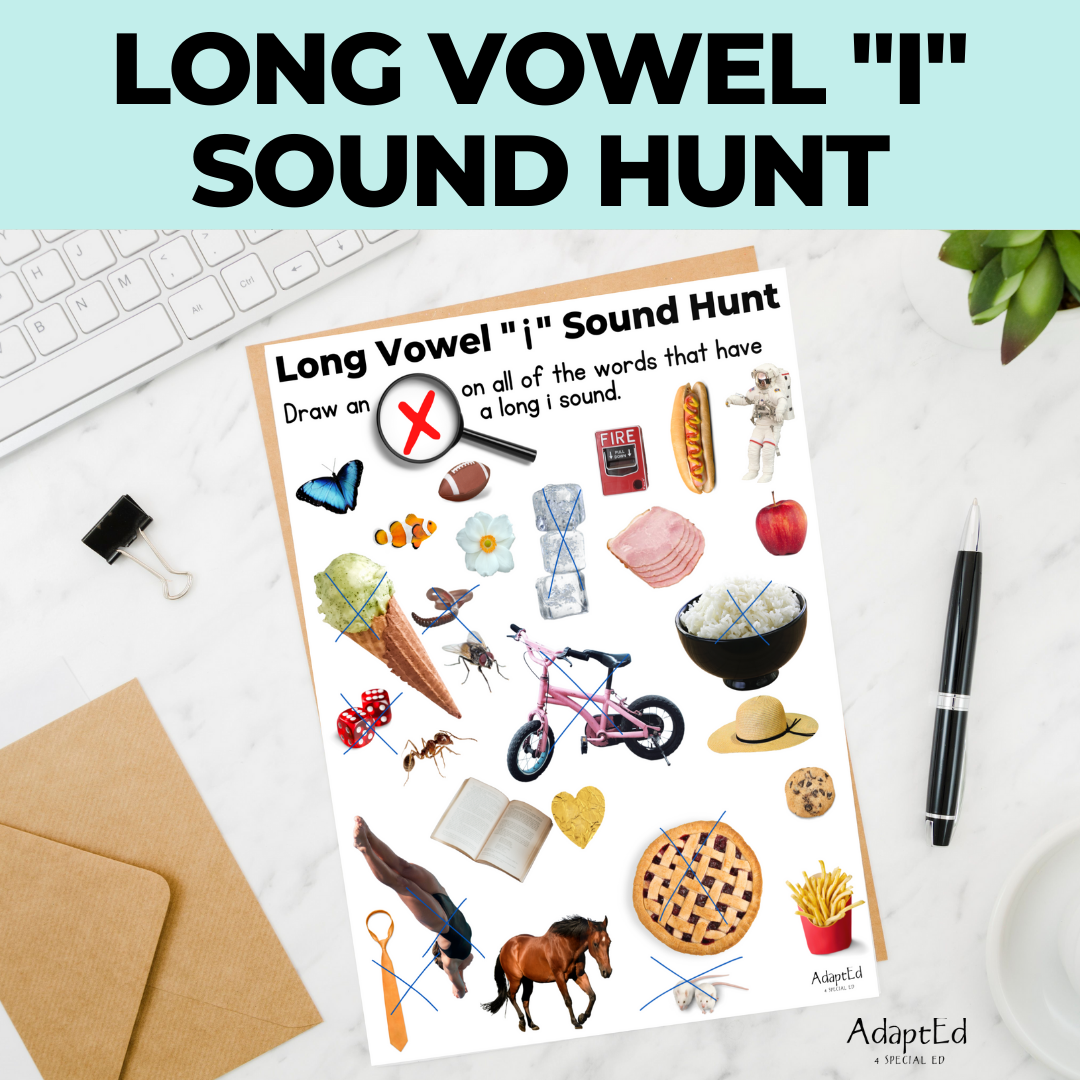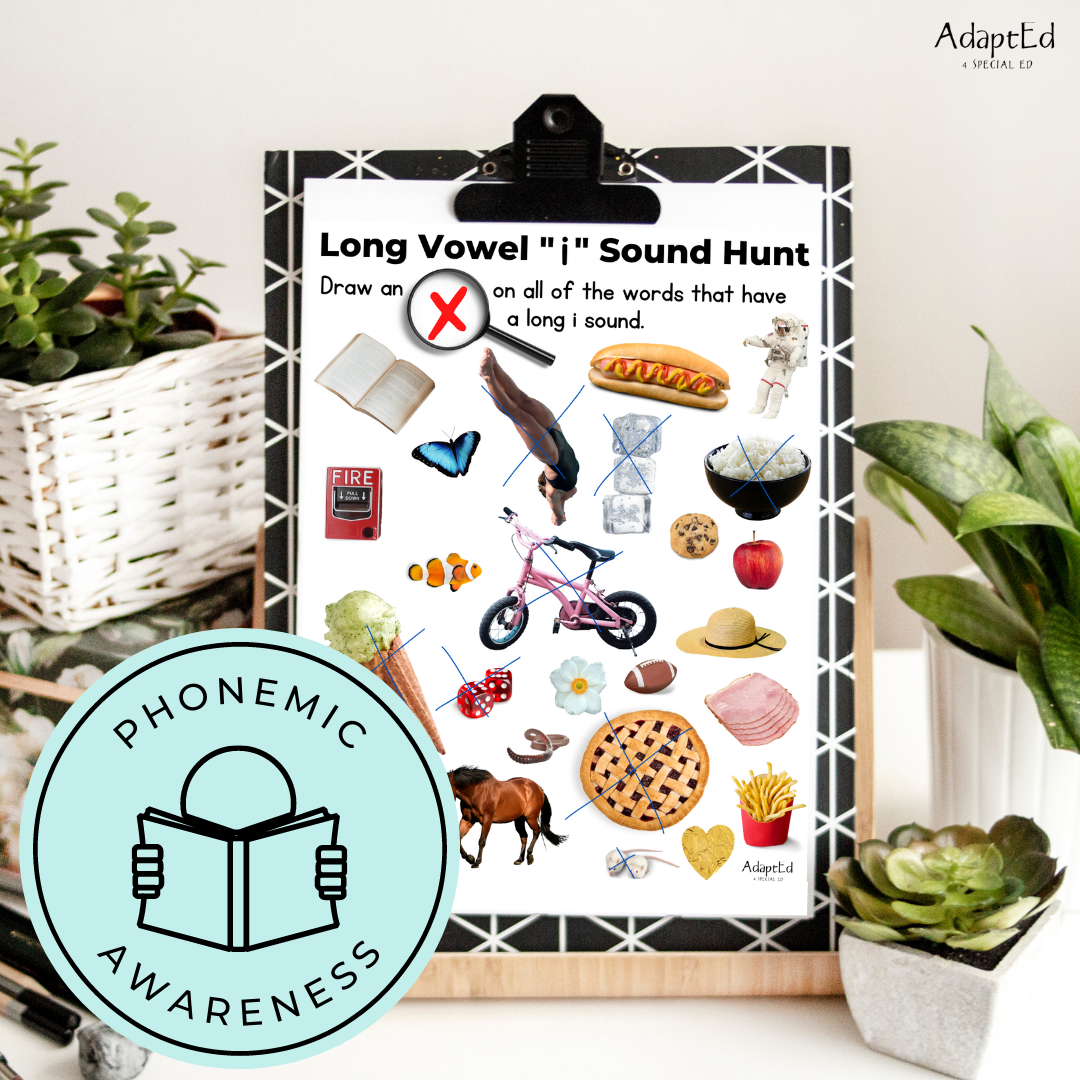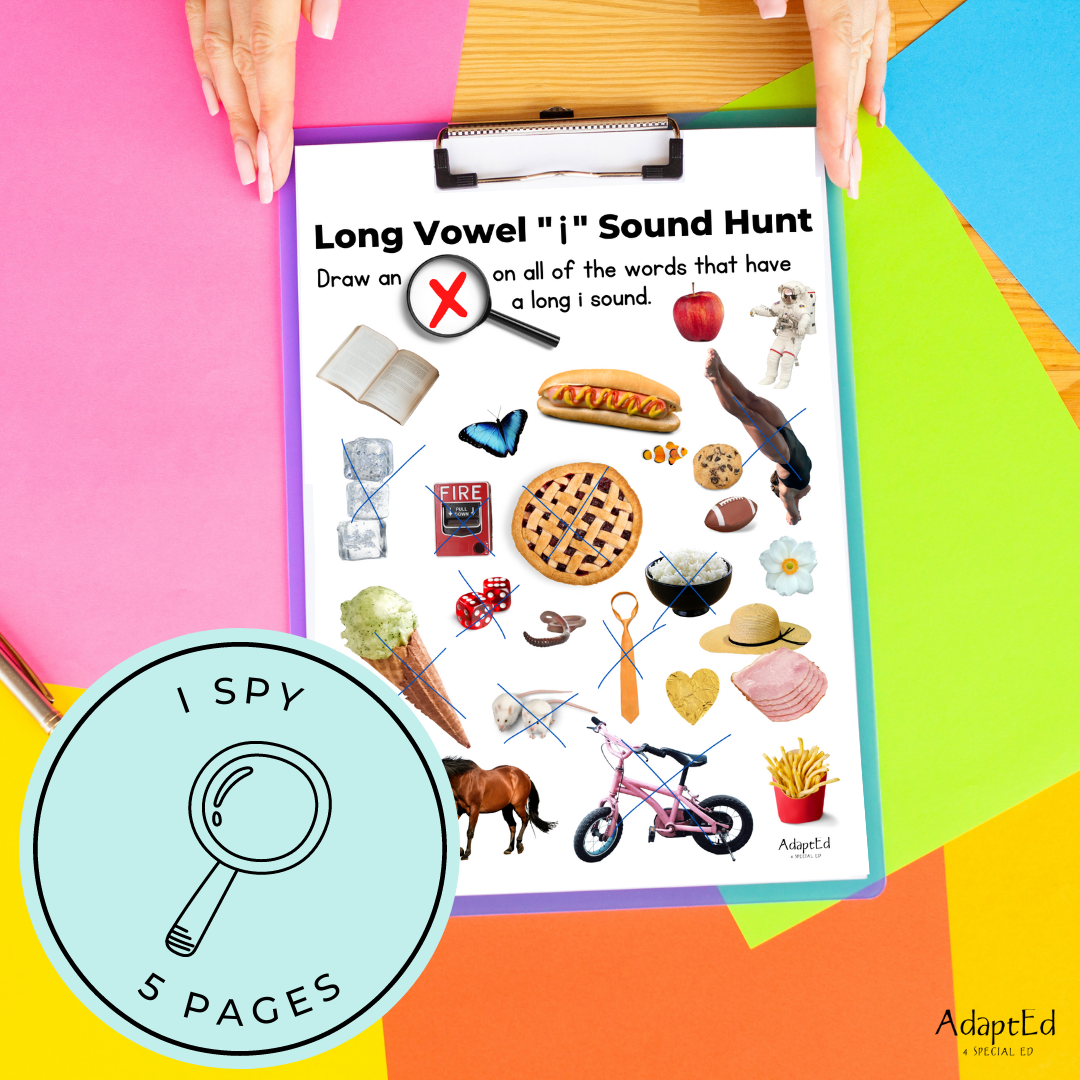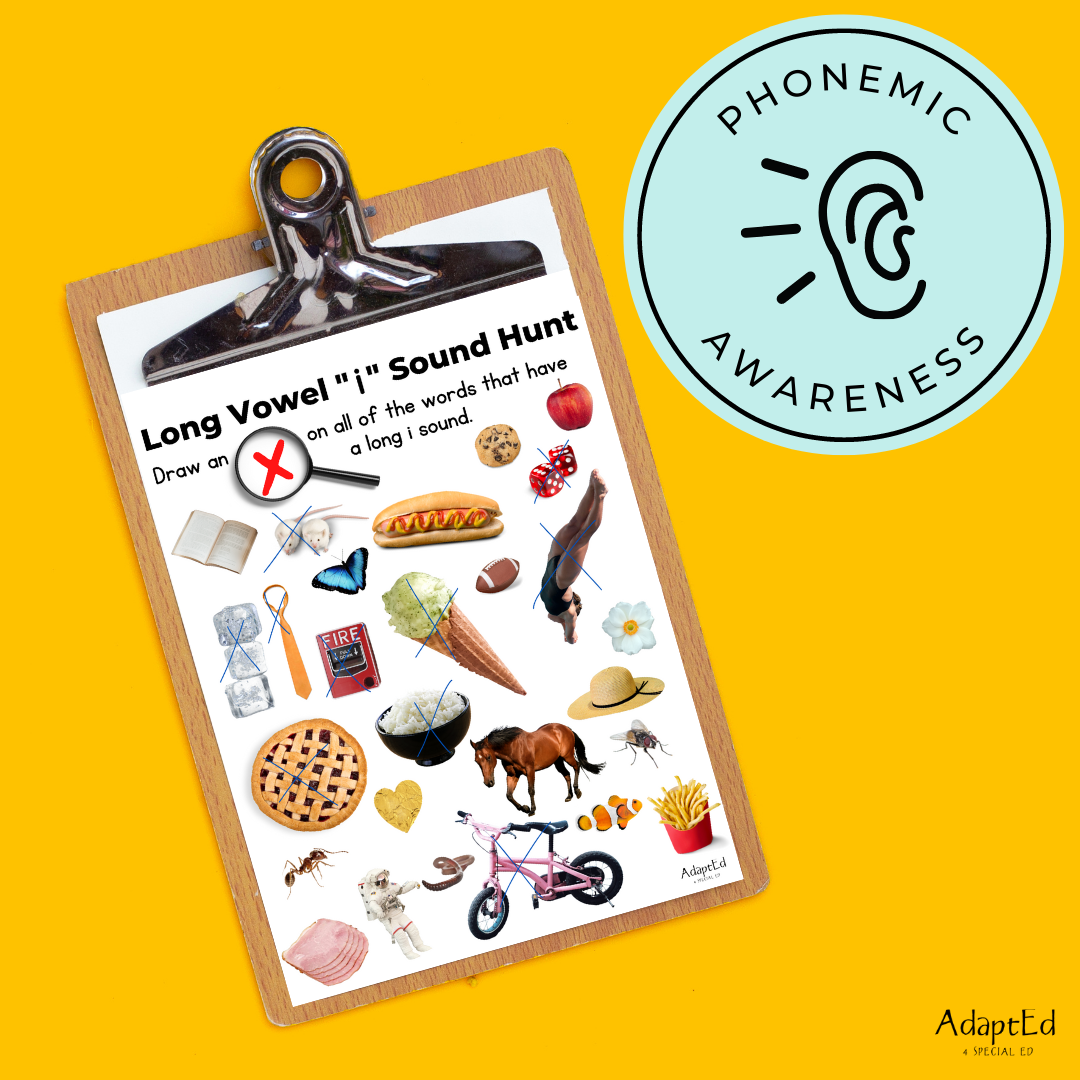 A fun way to practice!
This was tricky for my kiddos the first time I used this projected on the board but with more practice the more familiar with what to do the more they liked it. Now we use this to review letter sounds, in small groups, or 1:1 with me or my para. :) A fun way to practice!
Beginning Sounds
Beginning sounds is great for my students with intellectual disabilities.
SPED EXPERTS
Materials Designed By Special Education Experts: Teacher, SLP, OT
Trusted By Educators
Supporting Over 40,768+ Classrooms
Instant Access
Digital downloads are delivered immediately upon purchase