Counting Syllables Phonemic Awareness Which Does Not Belong?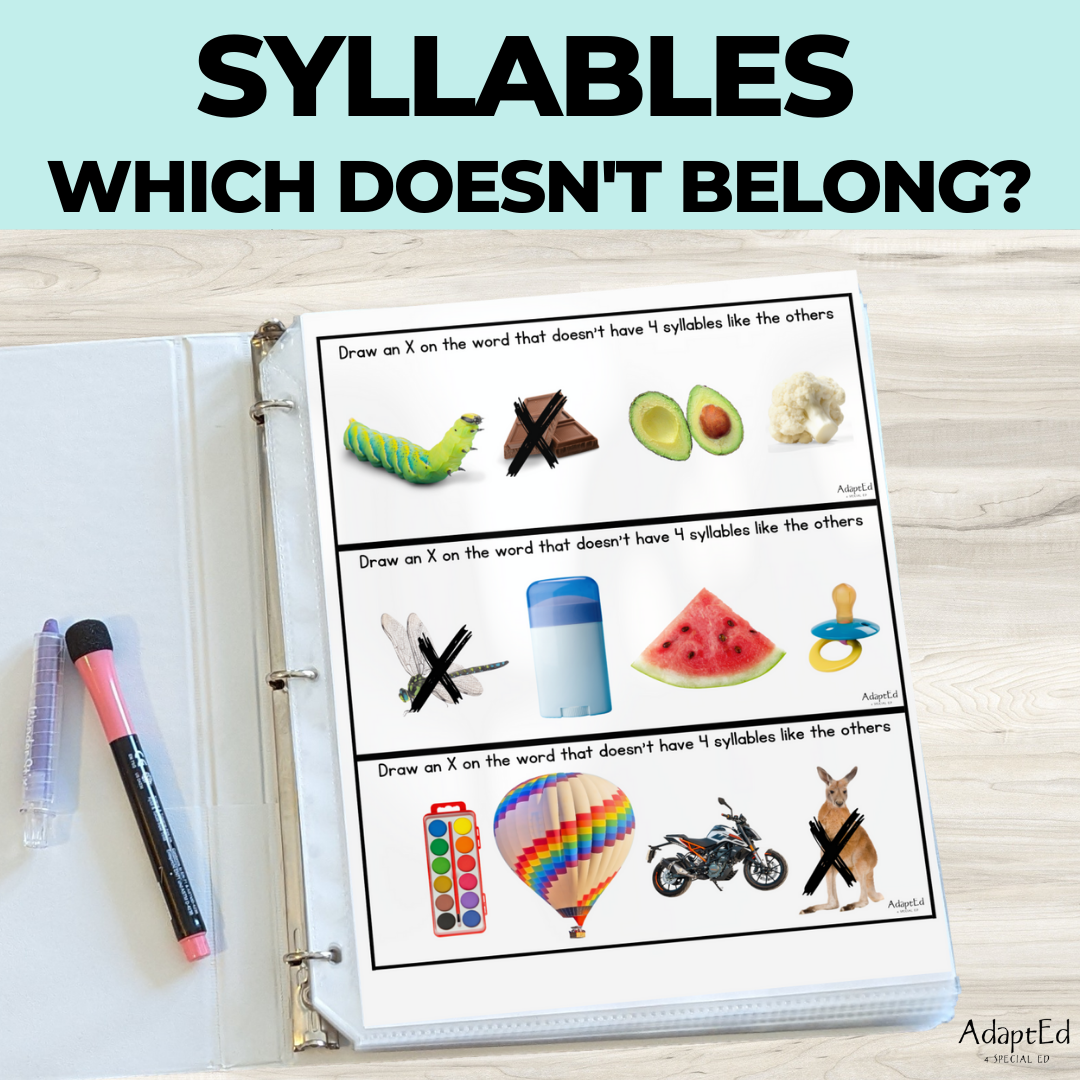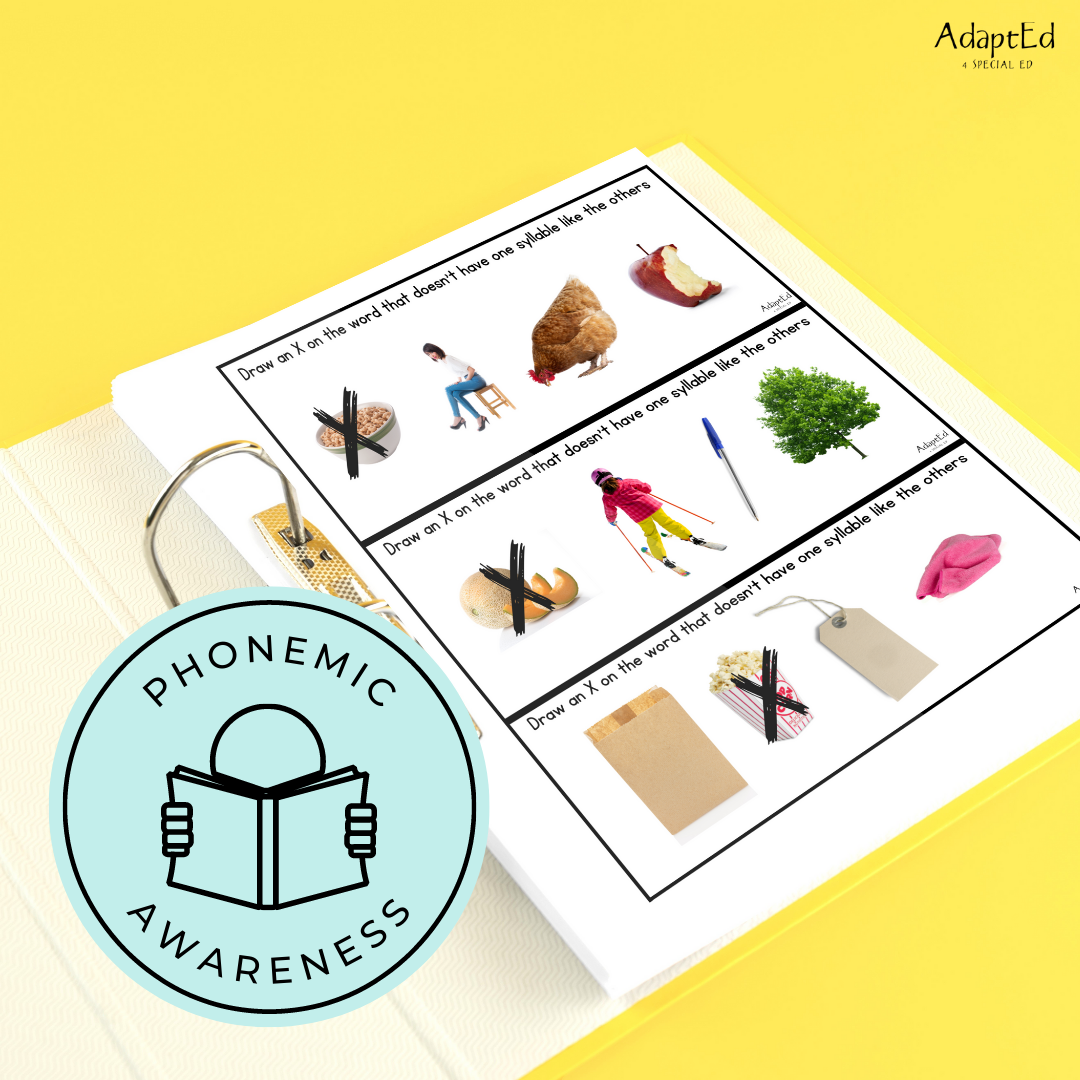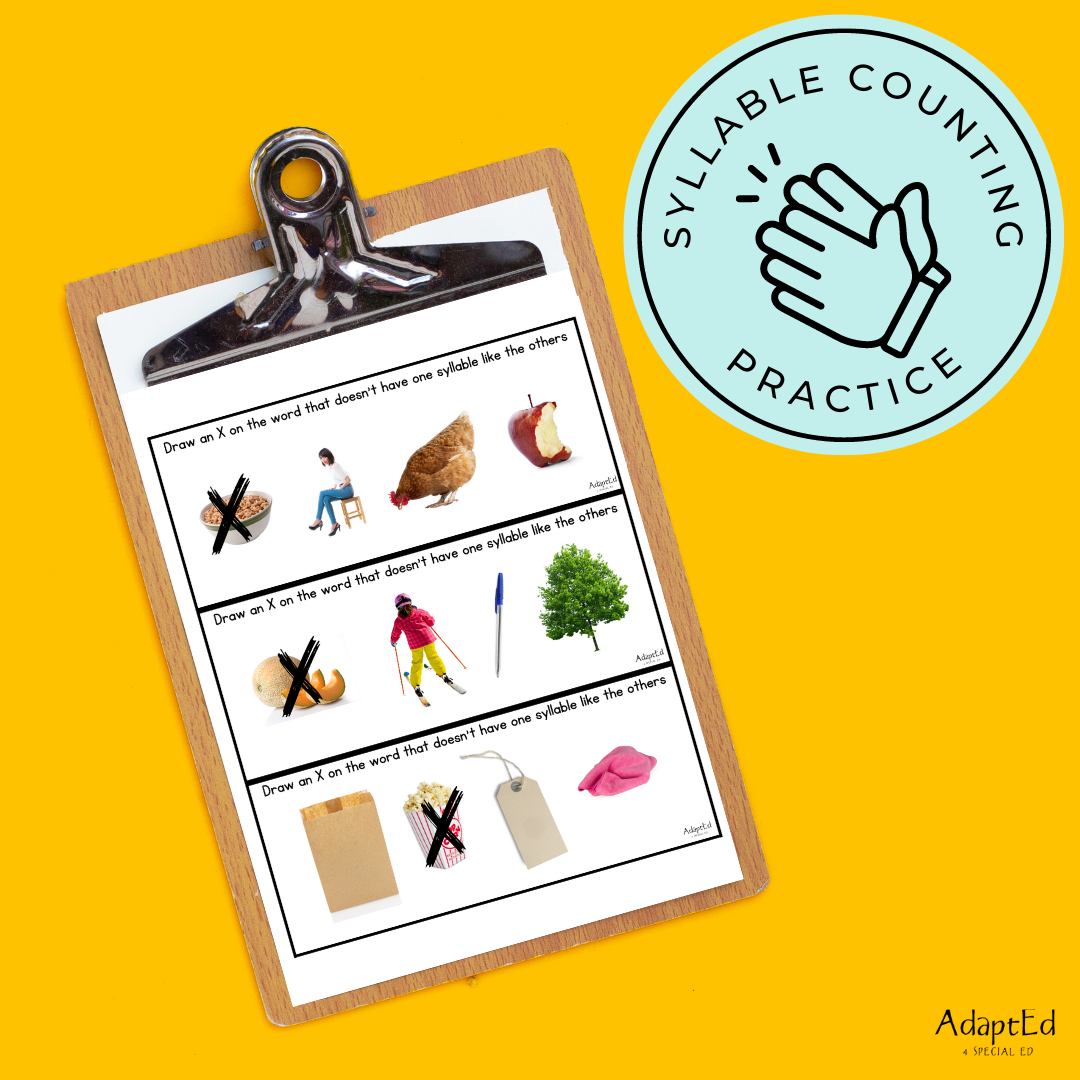 Great Practice!
I love that this resource can be used for beginning and advanced students working on rhyming. I like that it provides real pictures and different options for activities. Great resource!
Extremely satisfied
This is a great resource to work on syllable awareness. I like that it can be used over and over again. The real pictures make it engaging.
Extremely satisfied
I have been looking for different activities to target phonological awareness skills. This is a great resource to target syllable awareness. I love the idea of using these as task strips. Students can X off, put on a bingo chip-or other small item, or smash playdoh over their target to make it more engaging.
Rhyming words
This is a perfect task box or practice activity for my students with intellectual disabilities.
Thank you for your five-star review, Michelle! I'm glad to hear that our phonemic awareness product has been a help to you.
I appreciate your feedback about the low preparation required. It is our goal to make learning as easy as possible for students and their families. We are constantly striving to create products that are both effective and engaging. Thank you for recommending it to other teachers.
If you have any further questions or suggestions, please do not hesitate to let us know. We value your input and would be happy to hear from you again in the future.
SPED EXPERTS
Materials Designed By Special Education Experts: Teacher, SLP, OT
Trusted By Educators
Supporting Over 40,768+ Classrooms
Instant Access
Digital downloads are delivered immediately upon purchase