ASL: I like... I don't like... Sports: Adapted Book (Interactive Digital + Printable PDF)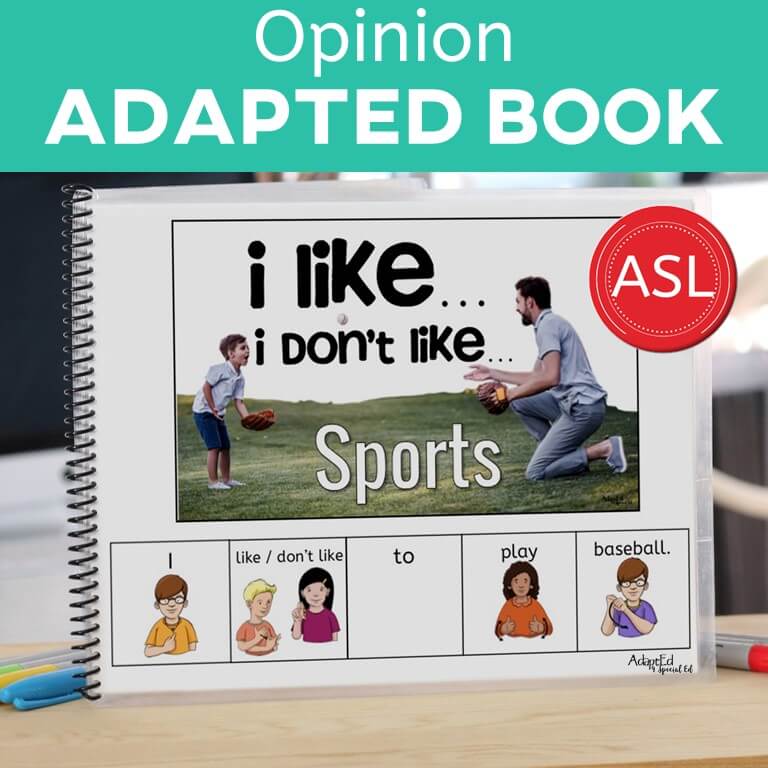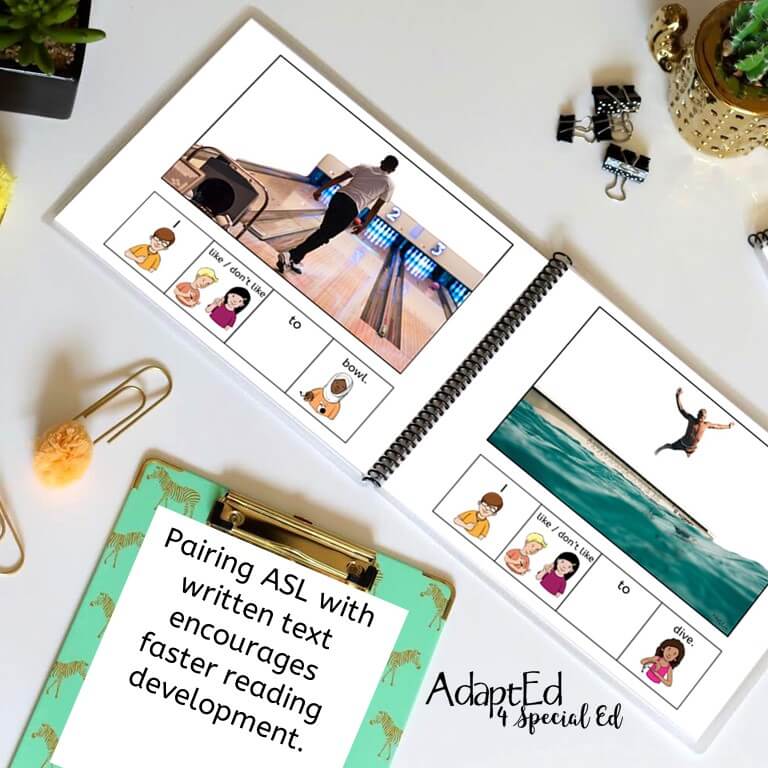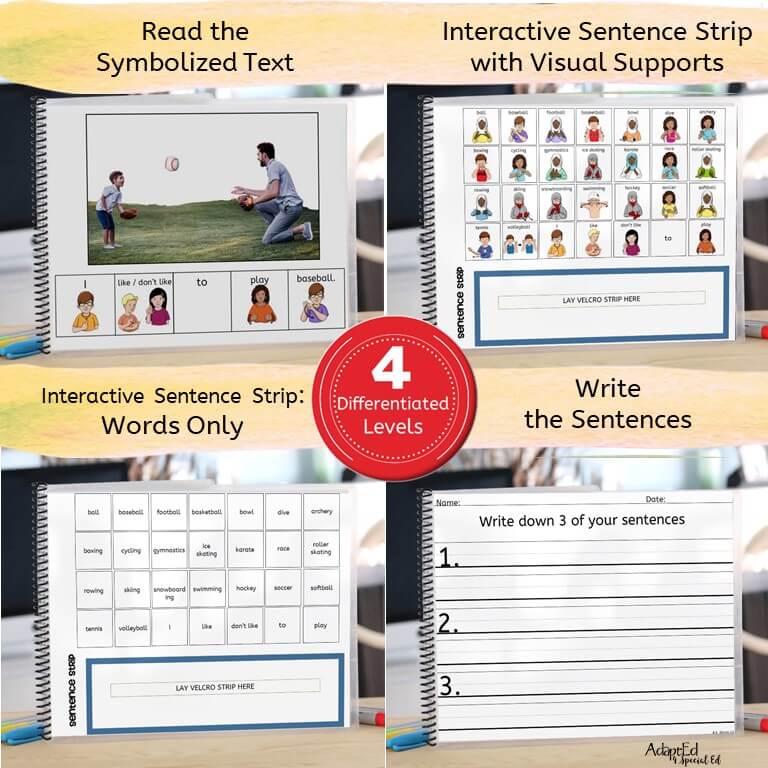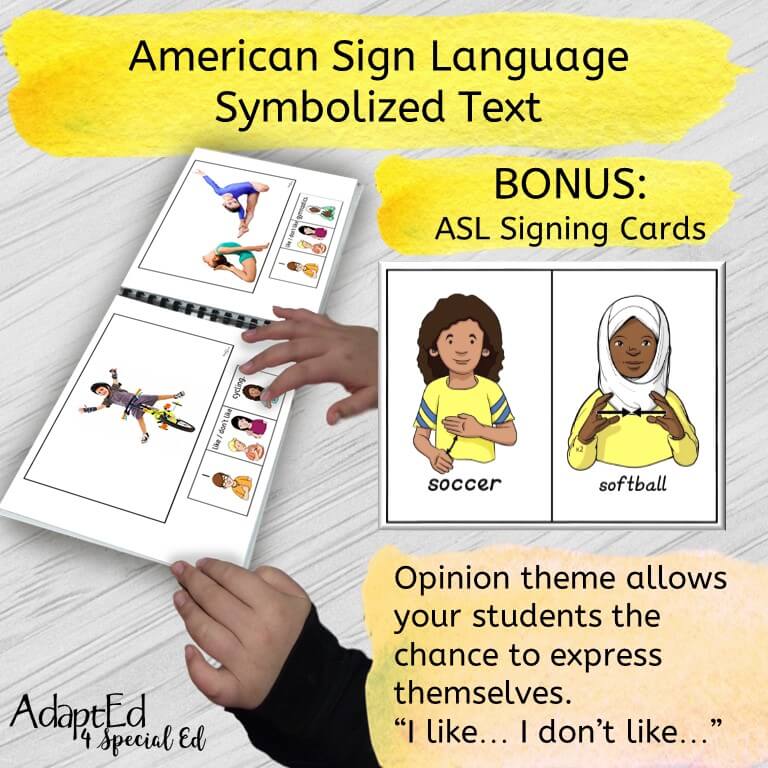 Easy to Use
My students enjoy using this story and find it easy to read through to make connections with peers.
Great adapted book
This book includes a huge variety of sports. It is easy to put together and will be a welcome addition to the take home packets for my students.
I have been reading about how to adapt books. Having things ready to go is very helpful.
"I Like...I Don't Like Opinions Food" is easy to use and relevant for many of my students
Using his communication board book is perfect for my students who are working on naming/identifying foods and matching the pics with the real thing! Thank you for making it easy to use!
SPED EXPERTS
Materials Designed By Special Education Experts: Teacher, SLP, OT
Trusted By Educators
Supporting Over 40,768+ Classrooms
Instant Access
Digital downloads are delivered immediately upon purchase