Core Vocabulary | Task Bins | Set 1: Get · Eat · Drink · Put · Happy · Sad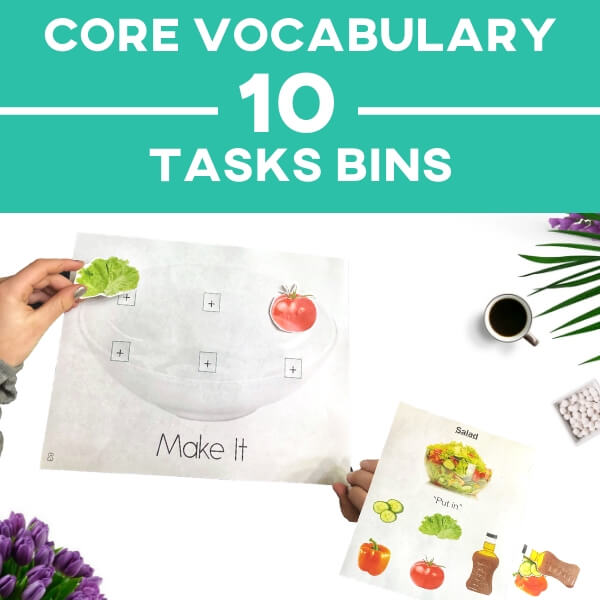 CORE WORD TASK BINS
I used the EAT/DON'T EAT with my 1-3 intensive needs students and they were all about placing the food pictures in the boxes I made for them. My TAs were amused by the do not eat food on the floor because that doesn't always phase my kids, but it was fun and it kept all of us interested and working.
This is another quality product that I have gotten from you and I will keep on using the many products that I have purchased over the years.
thanks!
Another great supplemental resource to use with our weekly core word lesson! Just what I was looking for!
Great resource for students while distance learning.
Task Cards Galore!
I was struggling to find life skills/ social skills for my particular level of students with autism that they could potentially do independently, but these picture based activities really do the trick! Relying heavily on sorting and matching, the print outs also hit upon grouping, same/ different, and create conversation on the life skill it represents. I was pleasantly surprised and truly amazed by the sheer amount of activities this zip file contains: spoiler alert! You will definitely want to print this out at school and take stock in Velcro! I will be purchasing from this site again in the future!
Thank you. Fun and engaging.
SPED EXPERTS
Materials Designed By Special Education Experts: Teacher, SLP, OT
Trusted By Educators
Supporting Over 40,768+ Classrooms
Instant Access
Digital downloads are delivered immediately upon purchase