Morning Work "All About Me" (Printable + Interactive Digital)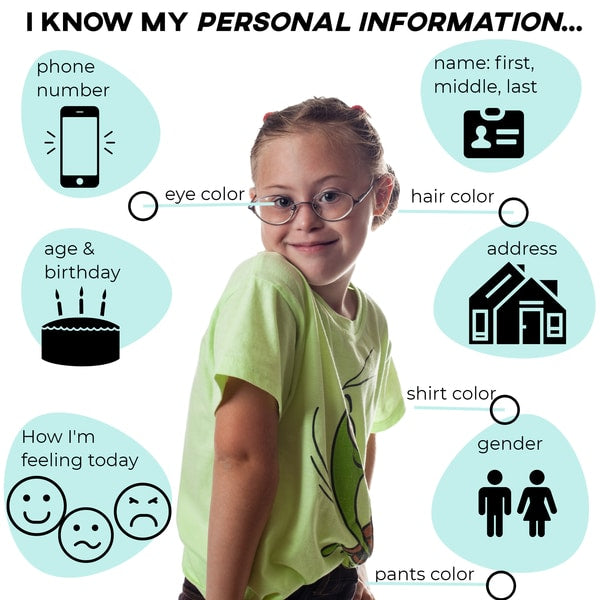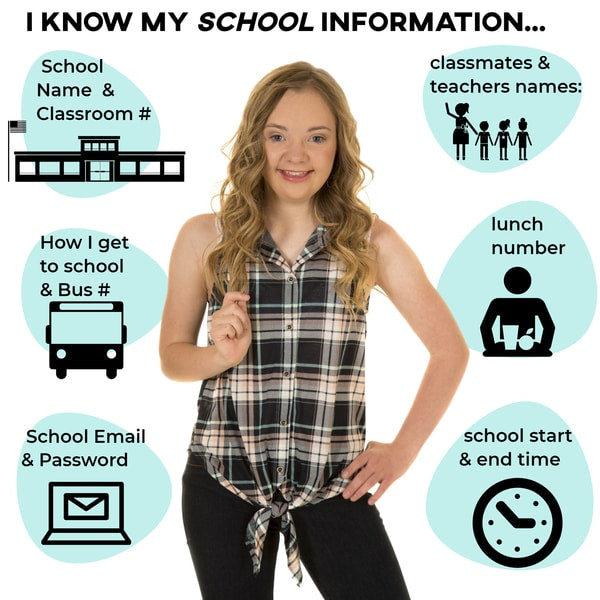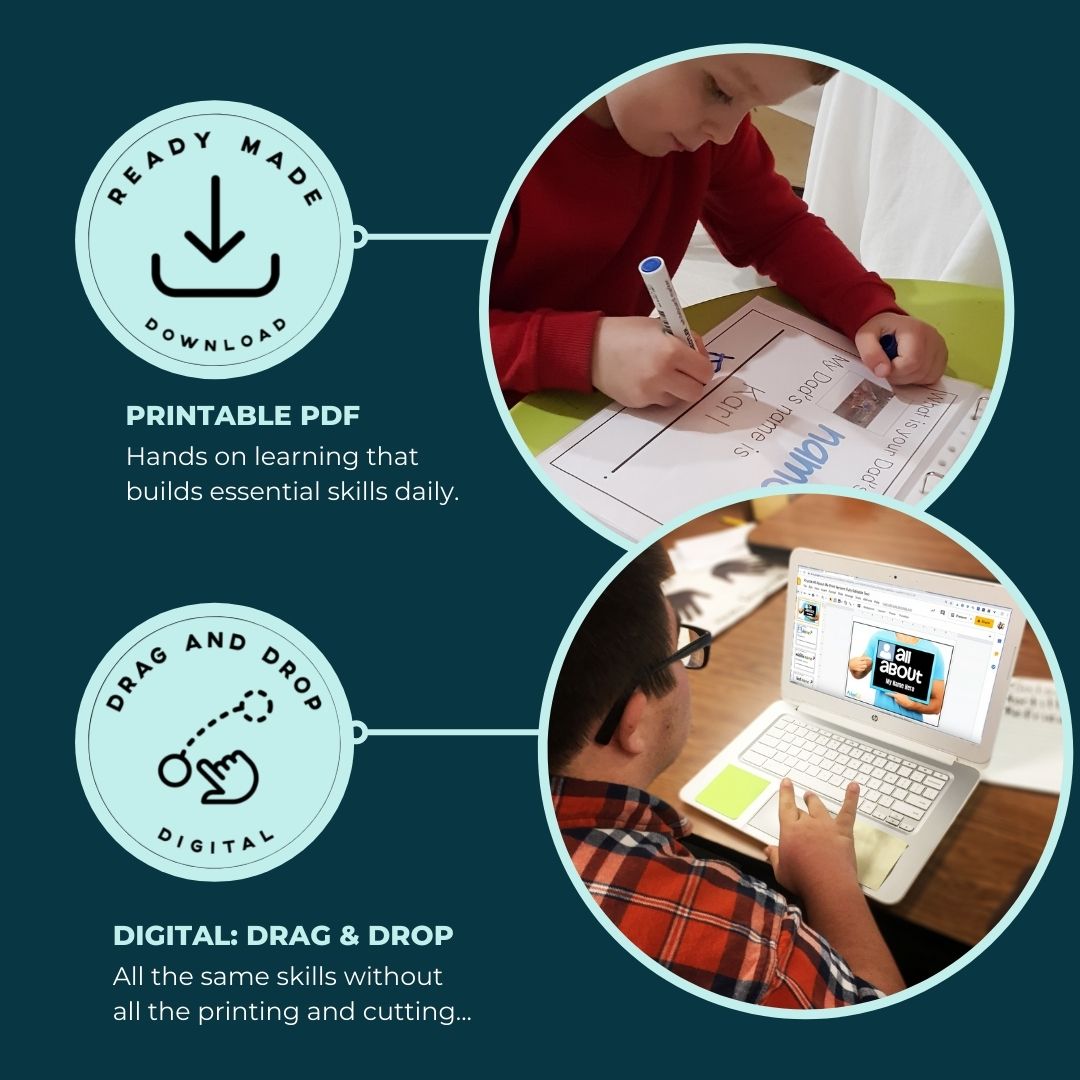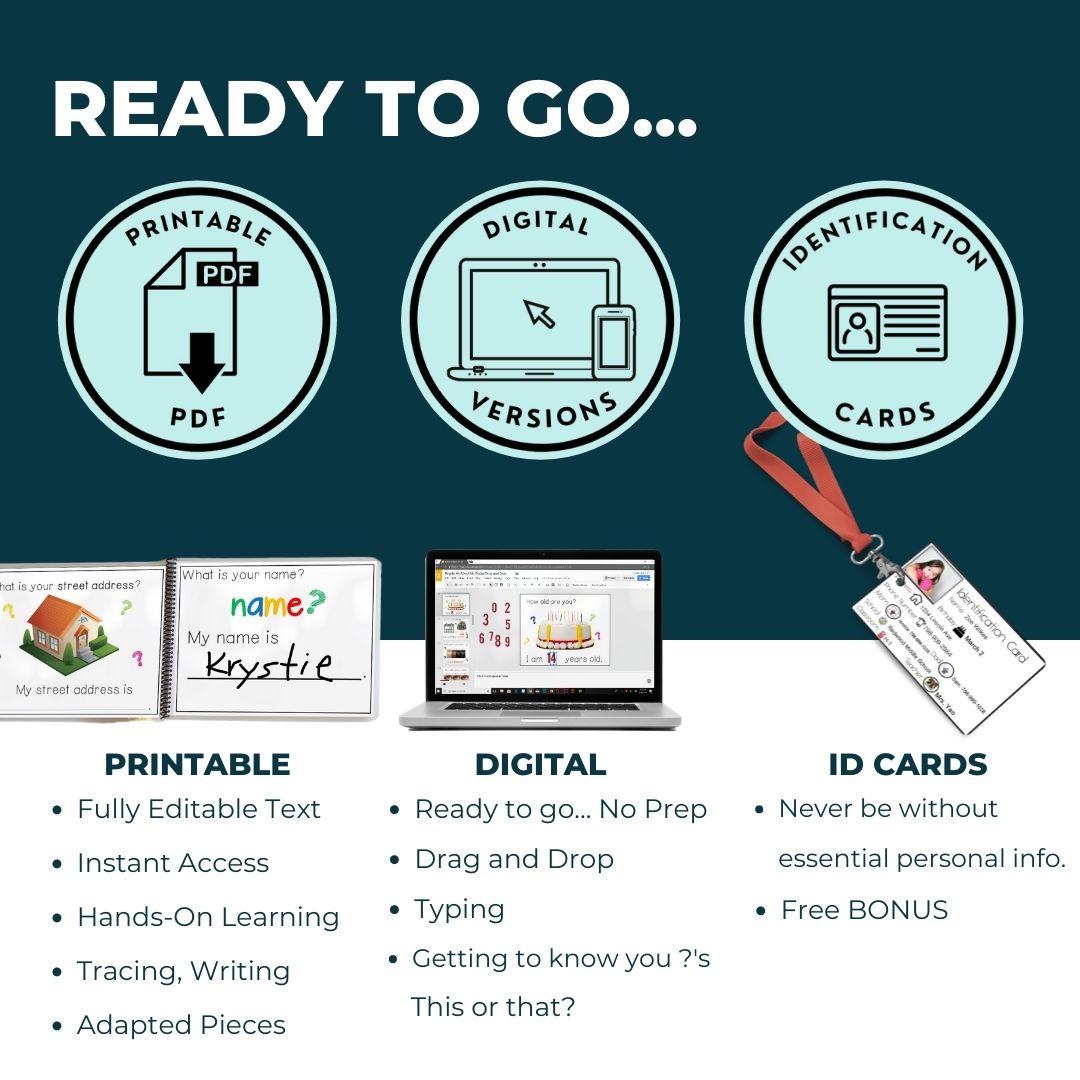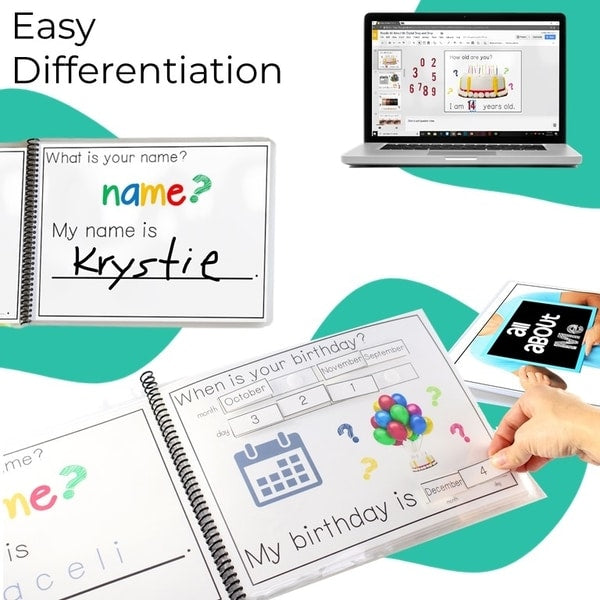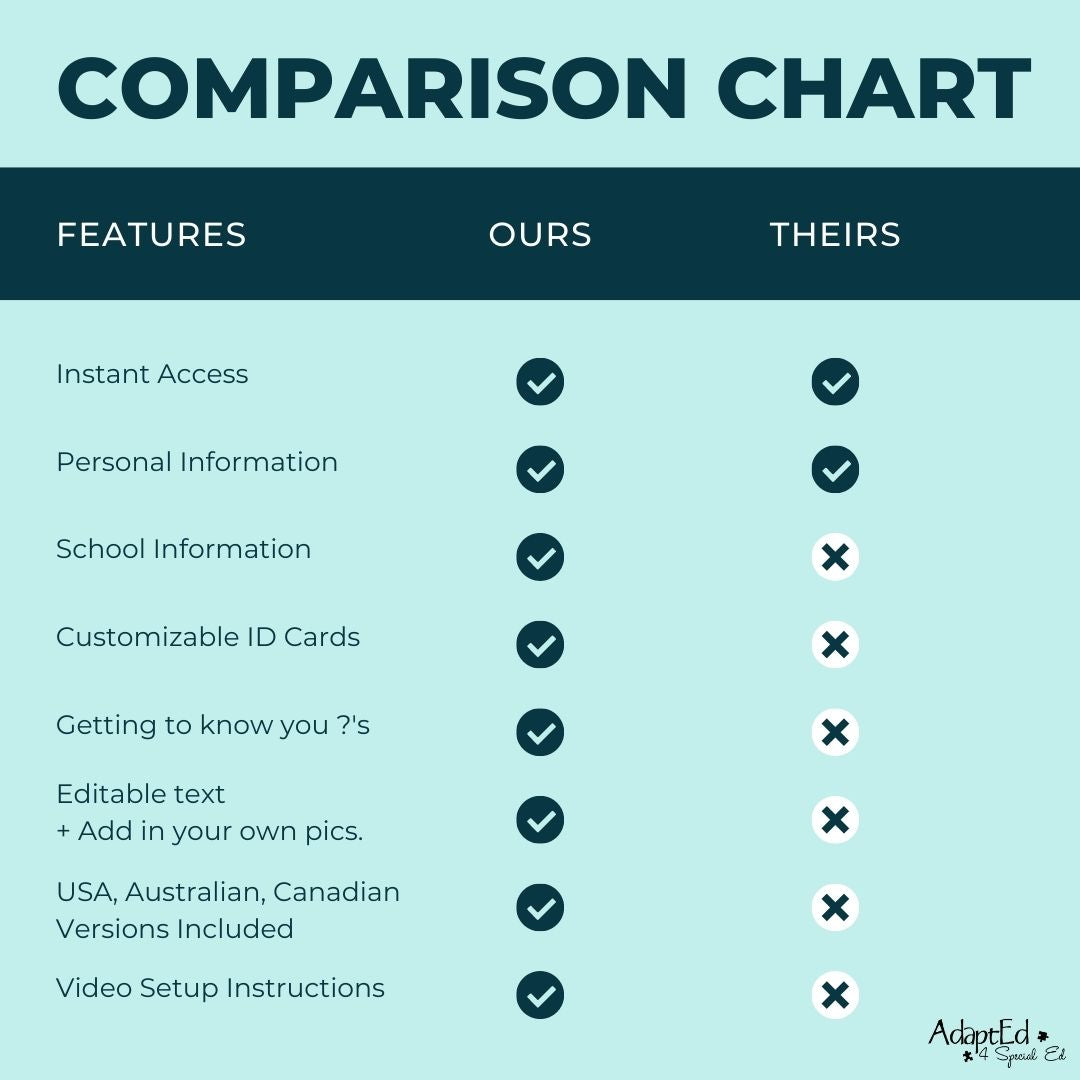 Easy to use with lots of options
No matter how your students can respond, they have a version that will work for them both online and off-line. Their products are the easiest to use things I found so far.
All About Me-adapted text for personal information
This is an exceptional buy. It contains everything needed to teach/reinforce personal information with students. It's scaffolding is well developed and all the activities are relevant.
After giving up trying to do the app version, I decided to just work on the print version took some time but the end result was priceless. My daughter loves it she even took it to school to share it with her class, easier to get her to do her tracing, and she's even saying our number. Yes, I will do it all over again
Great resource for nonverbal kiddos!
Love the resource and it's adaptability. Very easy to edit. However, it randomly fills other pages in incorrect spots -easily fixable -just annoying. Haven't put the resource together yet-still in process of making it.
Multi-level work - All About Me
This was an excellent resource for students with autism.
SPED EXPERTS
Materials Designed By Special Education Experts: Teacher, SLP, OT
Trusted By Educators
Supporting Over 40,768+ Classrooms
Instant Access
Digital downloads are delivered immediately upon purchase