Social Skills Story: There are Many Ways to Communicate: Editable (Printable PDF )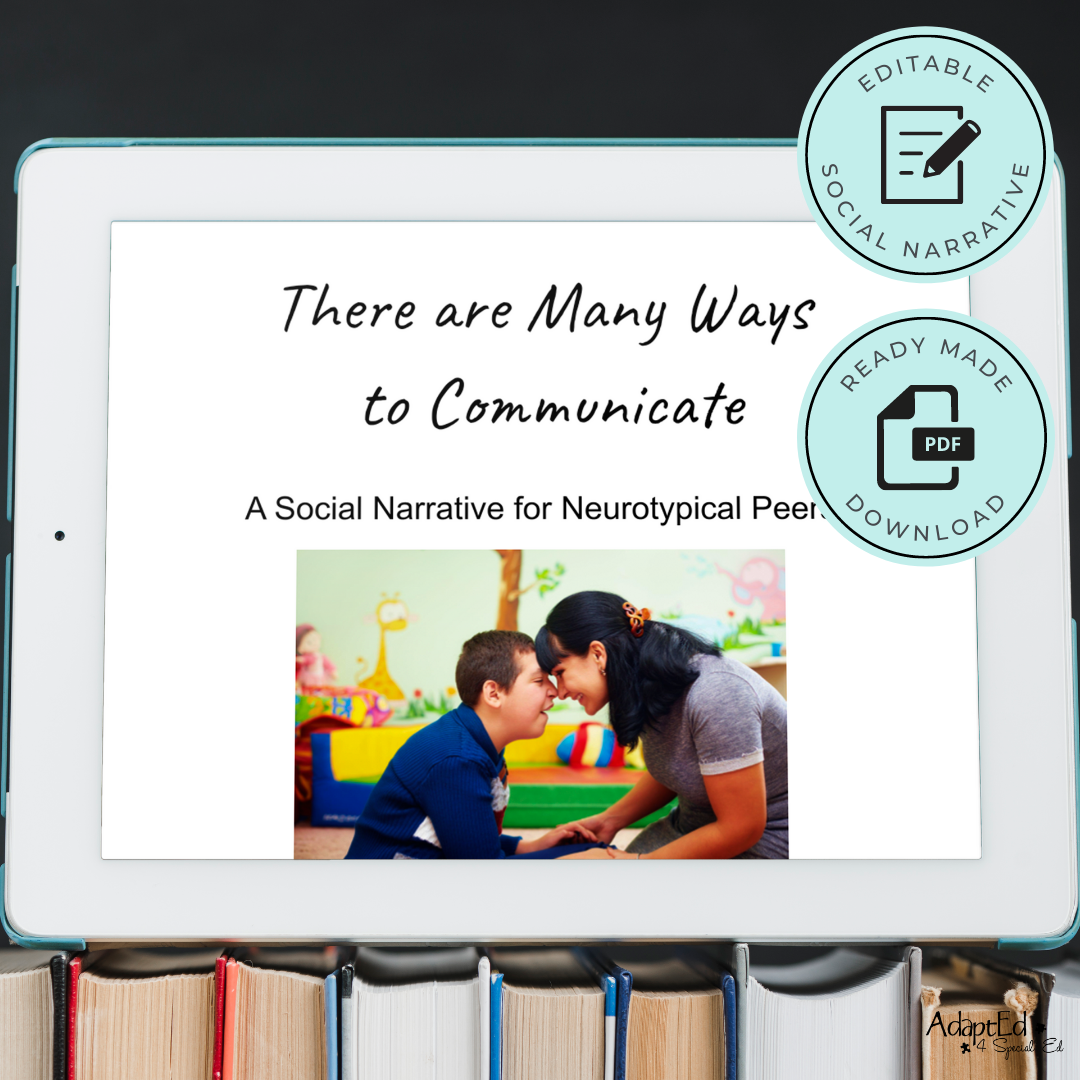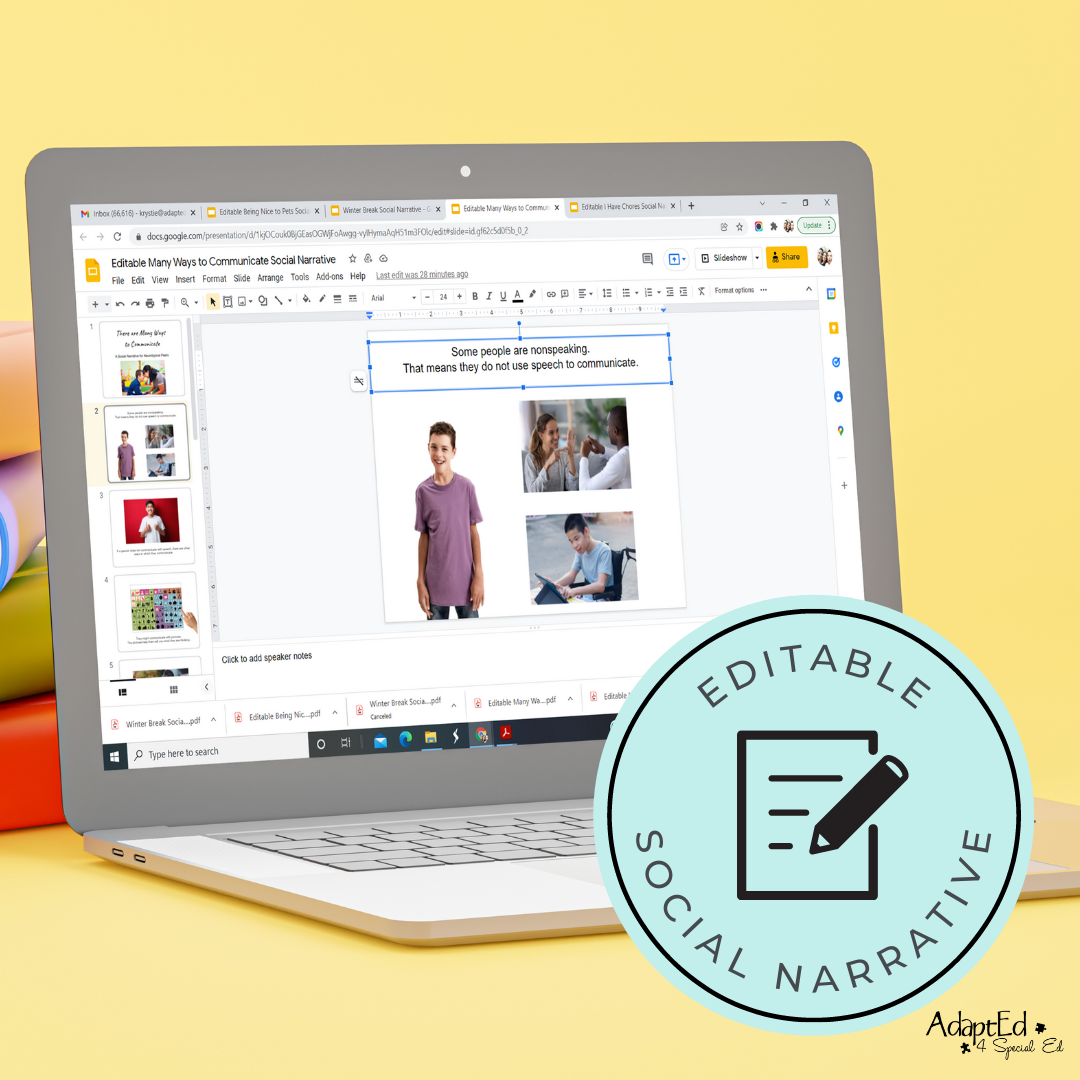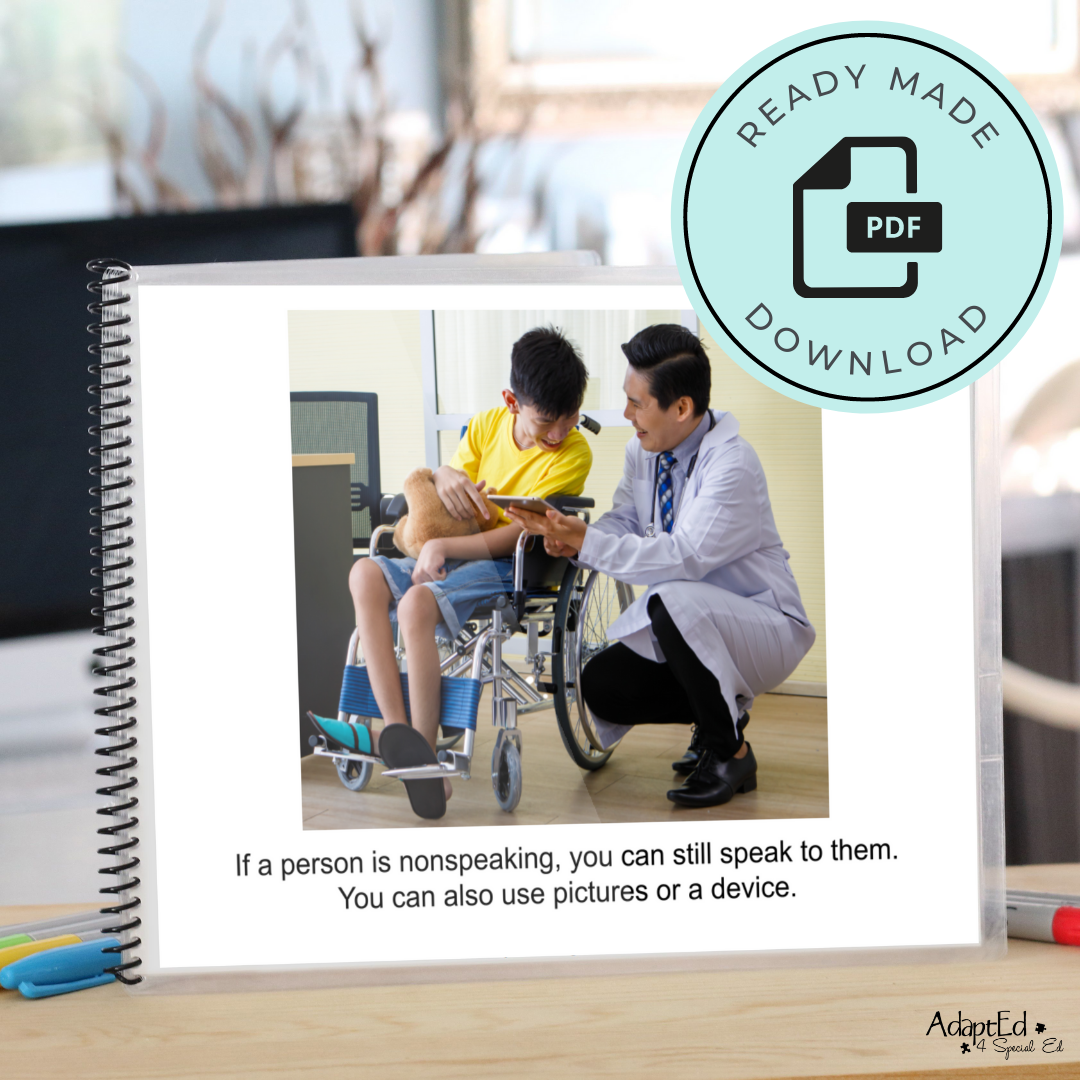 Tools when upset
I love all the options/choices for ways to feel better when upset. This is a great social story to help kids make good choices.
Great book for listening skills
Great instructions for how to be a good listener! I can't wait to use this in my classroom.
Quick and very appropriate social story
I found out one of my clients was caught urinating in a public place. I found the perfect social story here in minutes!
Scratching others
I'm so happy that you all have this social story on scratching. It helps students to understand what and how the effects of scratching others has on the other person.
Extremely satisfied
Great social story on classroom expectations of staying in the classroom, nice images
SPED EXPERTS
Materials Designed By Special Education Experts: Teacher, SLP, OT
Trusted By Educators
Supporting Over 40,768+ Classrooms
Instant Access
Digital downloads are delivered immediately upon purchase