Task Cards: Menu Math Burger Joint, Next Dollar Up, Bills, Debit Card (Printable PDF)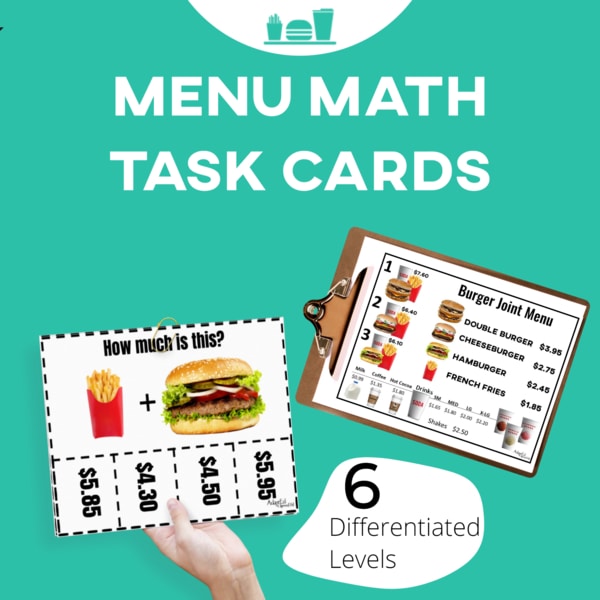 Life Skills
This resource is amazing due to the many different levels created.
Excellent product
I'm so glad I purchased this! My students can't wait to use this resource!!
Highly recommend
This was a great resource.
This is a great resource!
I have a student with a purchasing goal using debit card so this is helping to practice when we are in the classroom. Great to use during independent time to reinforce what has been taught.
All of my students found this activity very fun and engaging!
SPED EXPERTS
Materials Designed By Special Education Experts: Teacher, SLP, OT
Trusted By Educators
Supporting Over 40,768+ Classrooms
Instant Access
Digital downloads are delivered immediately upon purchase