Task Cards: Position Words: Left, Right, Middle, Top, Bottom, Inside, Outside, Above and Below (Interactive Digital + Printable PDF)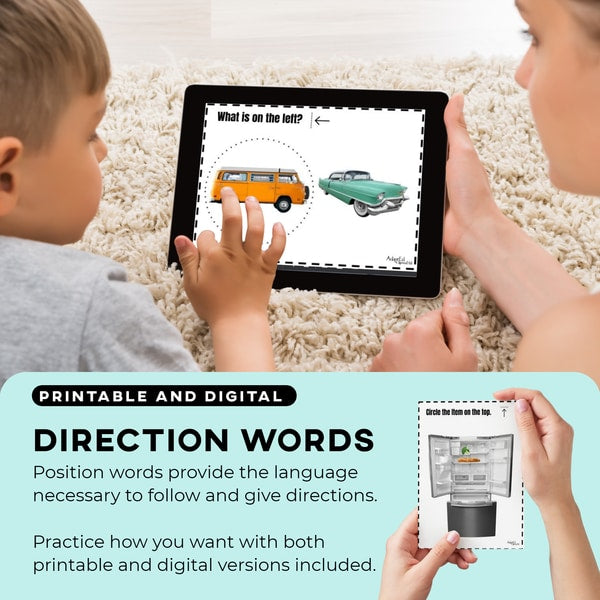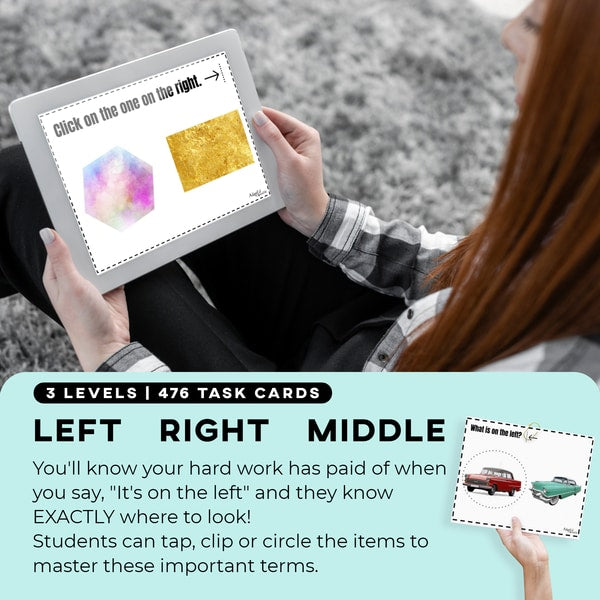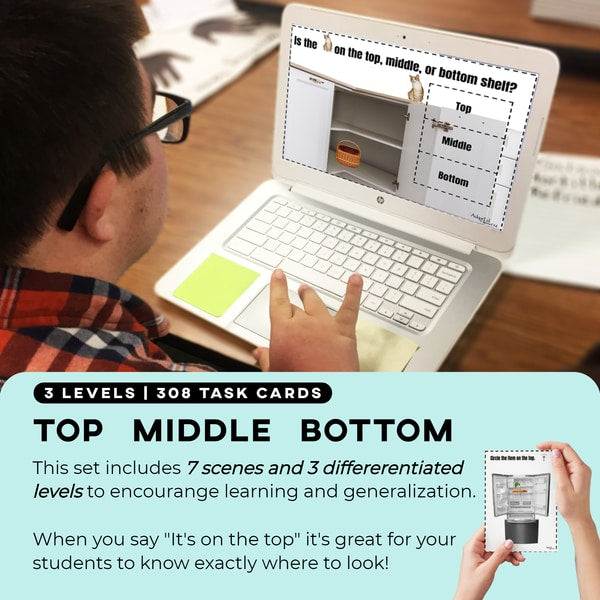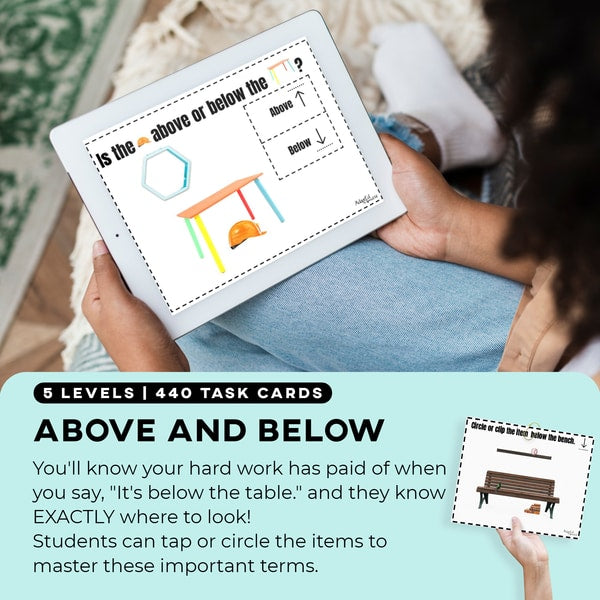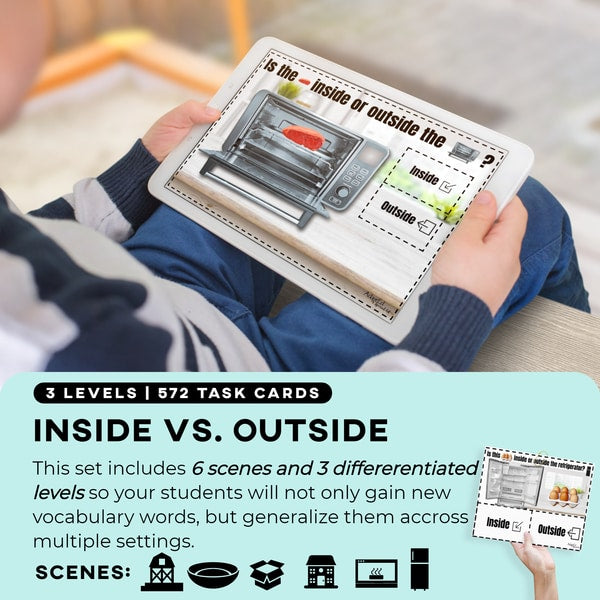 Great Resource
My students loved using this! it is very engaging.
Life Saver
This set is a life saver for a students who could not learn his position words, and it helped save my sanity.
Position task cards
My grandson loves your products. I printed the ones in color to better help him identify items.
Positions words task cards.
Oh my just being able to have a set of pictures to show students top, middle, and bottom is wonderful. Best part is that the skill is built on one position at a time so that my students do find success.
SPED EXPERTS
Materials Designed By Special Education Experts: Teacher, SLP, OT
Trusted By Educators
Supporting Over 40,768+ Classrooms
Instant Access
Digital downloads are delivered immediately upon purchase