ProductContent
Task Cards: Position Words: Left, Right, Middle, Top, Bottom, Inside, Outside, Above and Below (Interactive Digital + Printable PDF)
Task Cards: Position Words: Left, Right, Middle, Top, Bottom, Inside, Outside, Above and Below (Interactive Digital + Printable PDF)
Product Description
Description
Position Words Provide the Language Necessary to Follow and Give Directions 
Words Covered: left, right, middle, top, bottom, above, below, inside out outside 
Set up is so easy!
Use the interactive task cards that are ready to go in just a few clicks, or print and laminate.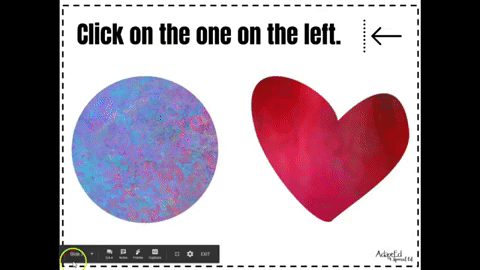 All pictures are real photographs in order to encourage generalization and independence.  
✓ Levels of Differentiation! From errorless to circle, and even click the right answer (with instant feedback). We've got all of your student's levels covered.
✓ Low Prep
✓ Data Sheets (that are also EDITABLE) 
✓ Functional Life Skill: Position Words
Students circle, clip or click the item that matches the direction. "What is on the left?" 
Life Saver
This set is a life saver for a students who could not learn his position words, and it helped save my sanity.
Position task cards
My grandson loves your products. I printed the ones in color to better help him identify items.
Positions words task cards.
Oh my just being able to have a set of pictures to show students top, middle, and bottom is wonderful. Best part is that the skill is built on one position at a time so that my students do find success.
Top middle bottom
I enjoy using these task cards. I believe the students find them easy to use. Assessment is made easier as well. Colors and pictures are bright and engaging.