Task Cards: Position Words: Left, Right, Middle (Printable PDF + Interactive Digital)
Task Cards: Position Words: Left, Right, Middle (Printable PDF + Interactive Digital)
Get your students to master the positions words left, right and middle with these clip cards.
Set up is so easy, just print and laminate!
✓ 3 Levels of Differentiation! From errorless to circle, and even click the right answer (with instant feedback). We've got all of your student's levels covered.
✓ Low Prep
✓ Data Sheets (that are also EDITABLE) 
✓ Functional Life Skill: Position Words: Left, Right and Middle 
Students circle, clip or click the item that matches the direction. "What is on the left?"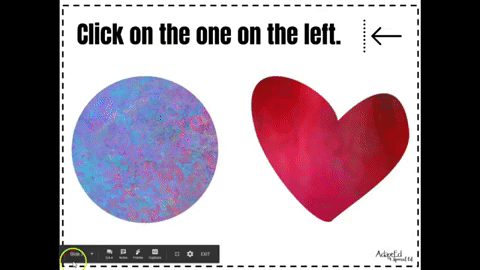 All pictures are real photographs in order to encourage generalization and independence.  
Position task cards
My grandson loves your products. I printed the ones in color to better help him identify items.
Positions words task cards.
Oh my just being able to have a set of pictures to show students top, middle, and bottom is wonderful. Best part is that the skill is built on one position at a time so that my students do find success.
Top middle bottom
I enjoy using these task cards. I believe the students find them easy to use. Assessment is made easier as well. Colors and pictures are bright and engaging.
Task Cards: Position Words: Inside and Outside
I printed out cards and just started to teach with them. I love that these are made at different levels for my students. Great Products.
Great resource!
This product gave my students the practice that they needed with positional concepts. It is the right amount of repetitive and diversity so the task remains interesting. Thank you!