Visual Question of the Day (Printable PDF + Digital)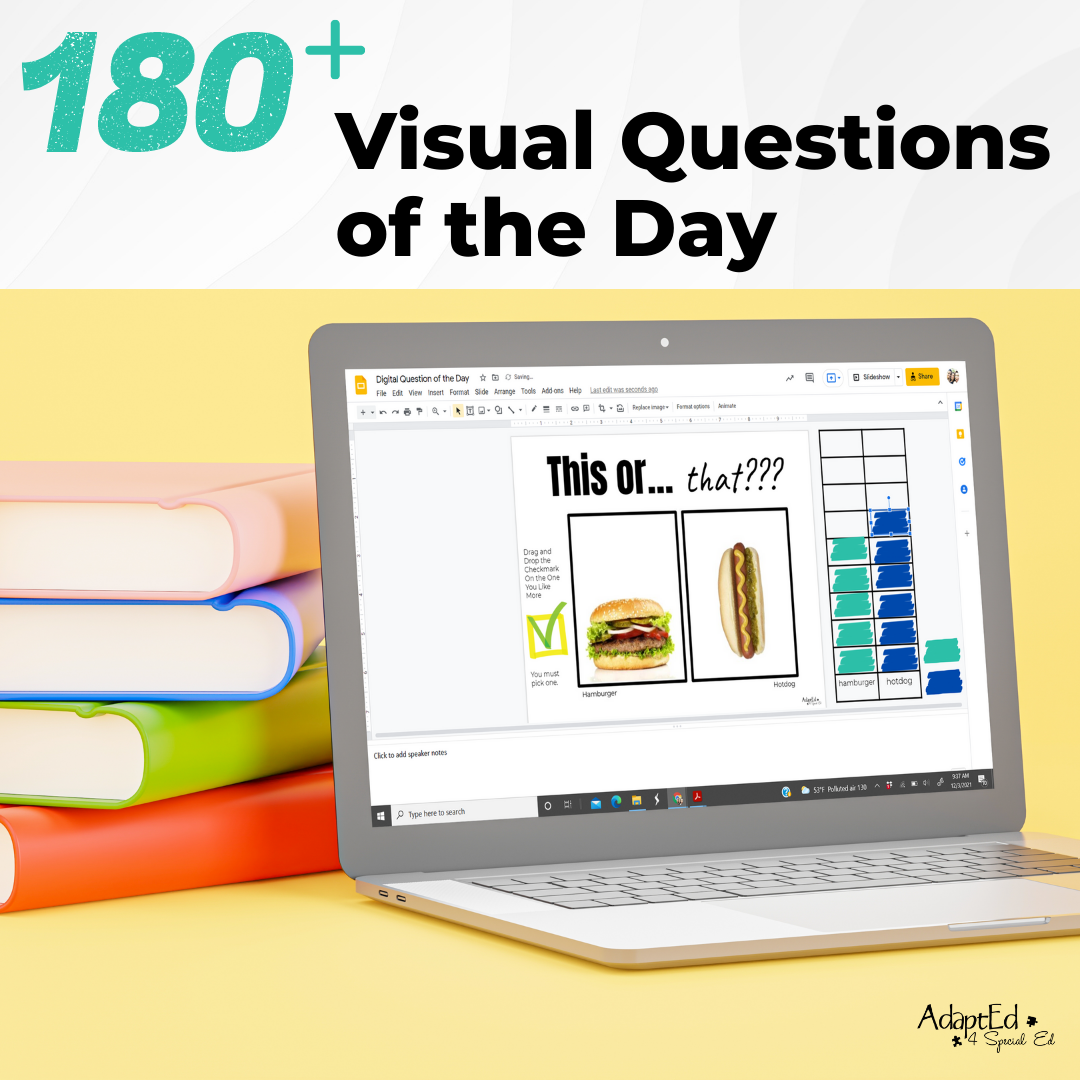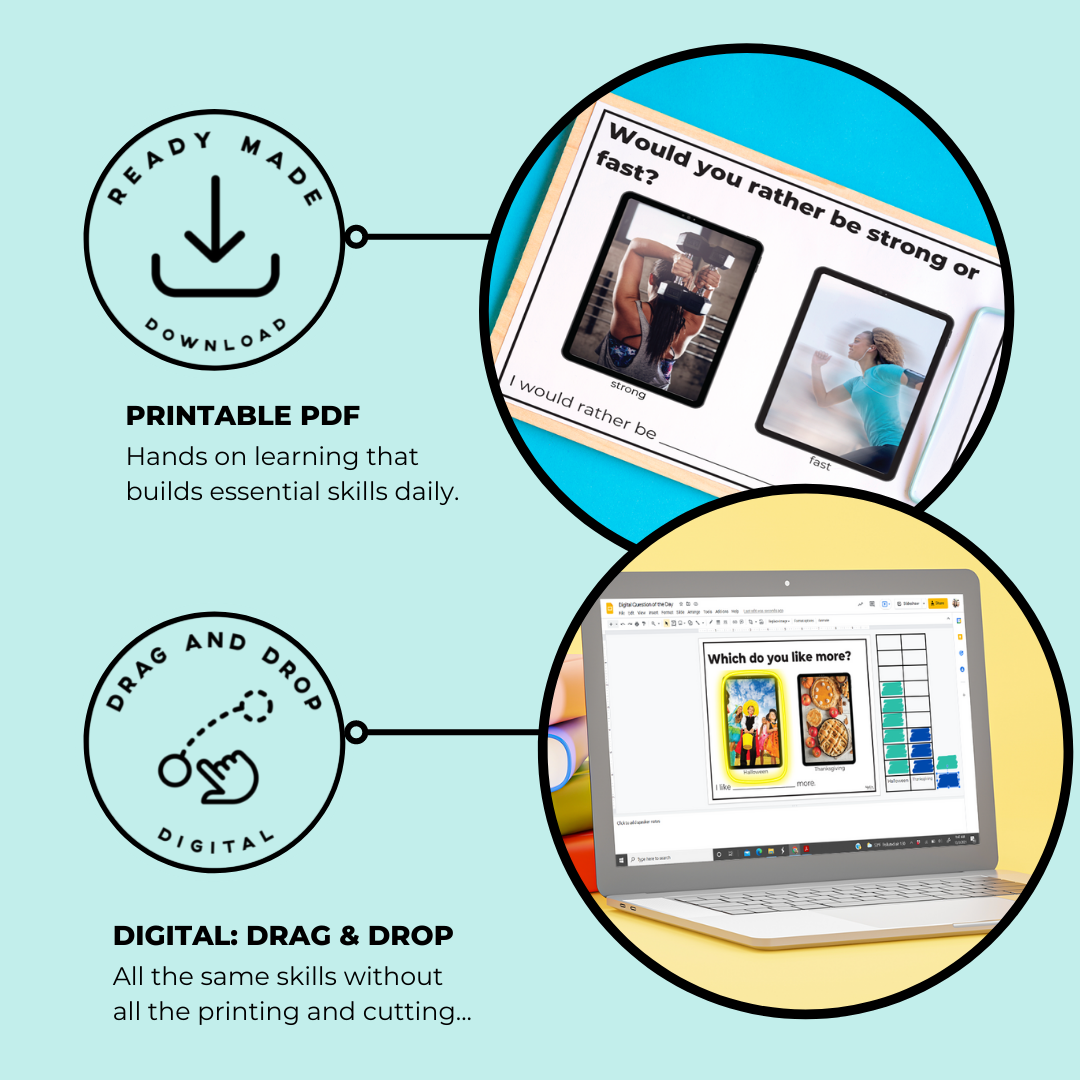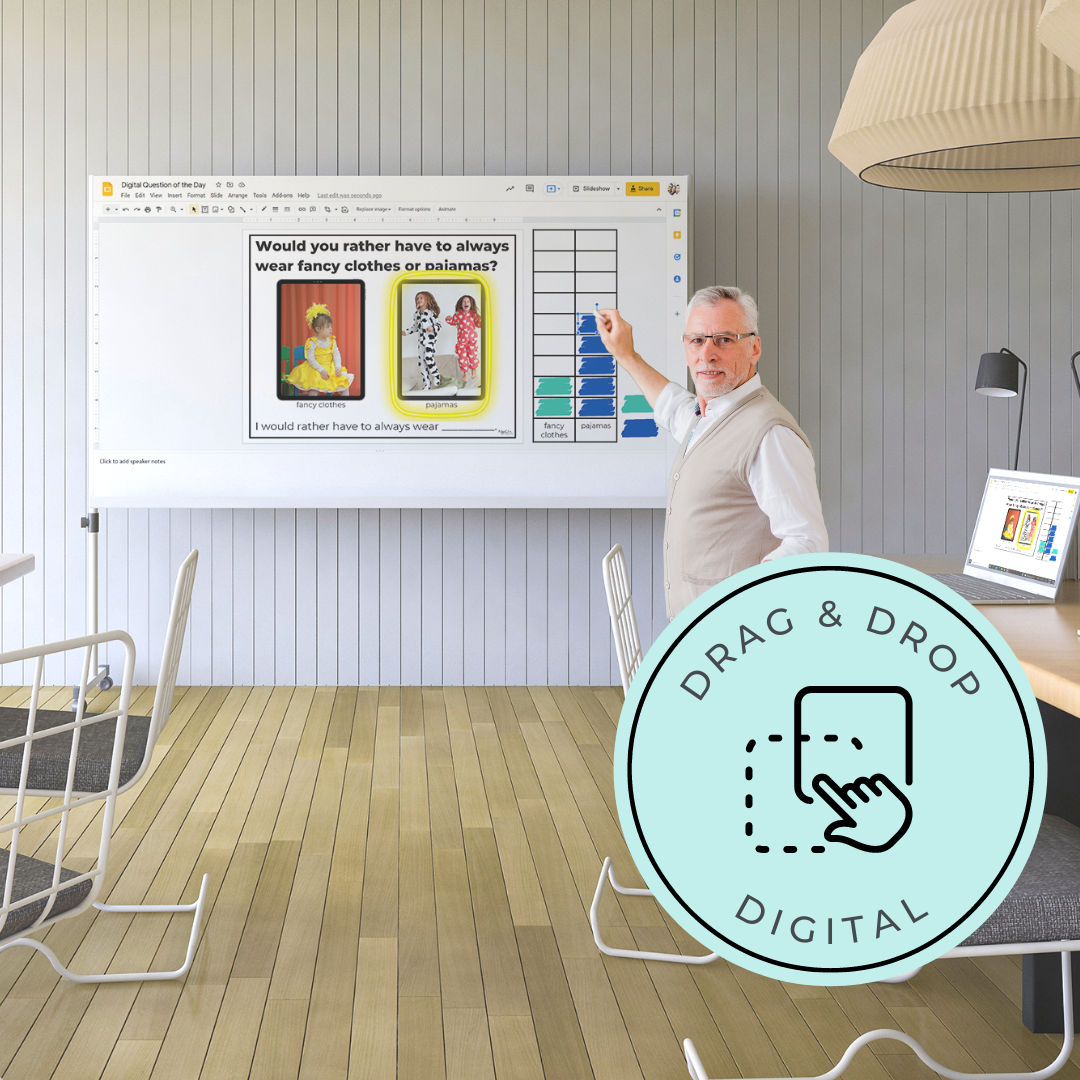 Good addition
I added this to my math/morning meeting and my students love it.
So great!
This is a great resource for our morning routine. My students need prompting to talk most of the time, however, this starts the conversation right away. My students have learned how to respectfully share their thoughts and how to respectfully respond to other's thoughts! I am so happy with this resource!
Fabulous Resource!
The SLP assigned to our school told me about this resource ... boy, am I ever glad that she did!! I incorporate it into my morning welcome activity; and all the students love it. It gets everyone involved and participating; so inclusive!!
Great way to get everyone involved
I have used this resource as a morning routine and I love that there are no wrong answers and everyone in included. It is a great way to get the school started and introduces writing and critical thinking skills. It involves math as well as students look at the graph and I like that it is both a group and individual activity.
SPED EXPERTS
Materials Designed By Special Education Experts: Teacher, SLP, OT
Trusted By Educators
Supporting Over 40,768+ Classrooms
Instant Access
Digital downloads are delivered immediately upon purchase