Task Cards: Food Storage: Where Does It Go? (Interactive Digital + Printable PDF)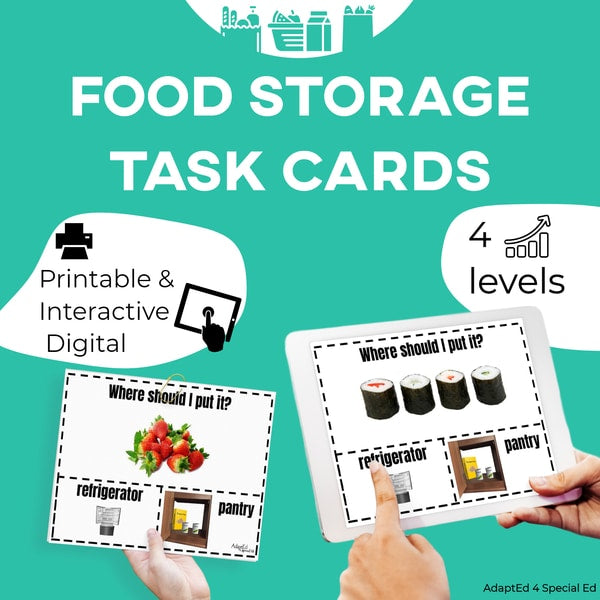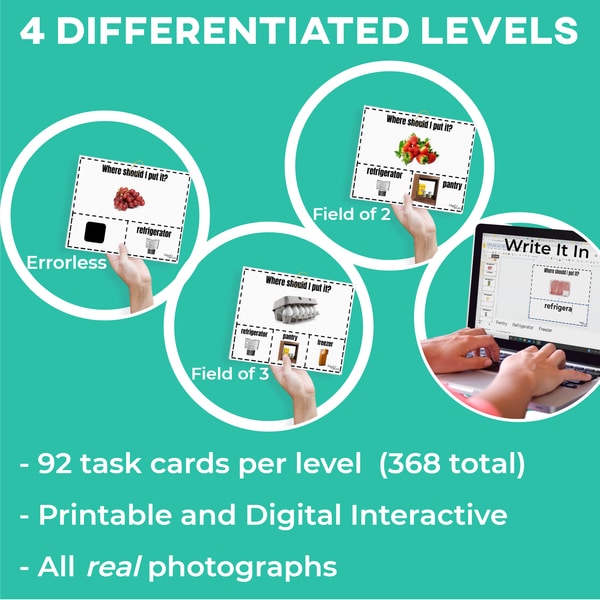 Great Resource
Laminated and put in independent work stations. Used clothes pins and dry erase markers for students to select their responses. Loved they are differentiated and able to be used by my whole class.
keeps my student on her toes when choosing
I like that sometimes the foods come up with different choices. I have one student who will pick the same side of a slid very often , this one makes her think and choose
I just found out about this site. It is wonderful. This item is great and so many cards for my high school grads. Thanks for doing the work for me with realistic pictur es. The kids will love them! 5 stars
Love My Manipulatives!
During this distance learning my son's class has been using googleclassroom. He has been doing "ok" with the online learning but he really likes using the tangible manipulatives. He gets excited to look for the right answer and putting it in the right spot. I have never seen him take so much pride in his work.
Can't wait!
I just love how perfectly differentiated these cards are!!! The pictures are great! Can't wait til this pandemic is over so I can use them!
SPED EXPERTS
Materials Designed By Special Education Experts: Teacher, SLP, OT
Trusted By Educators
Supporting Over 40,768+ Classrooms
Instant Access
Digital downloads are delivered immediately upon purchase