Follow the Shopping List: Chips and Snack Foods (Interactive Digital + Printable PDF)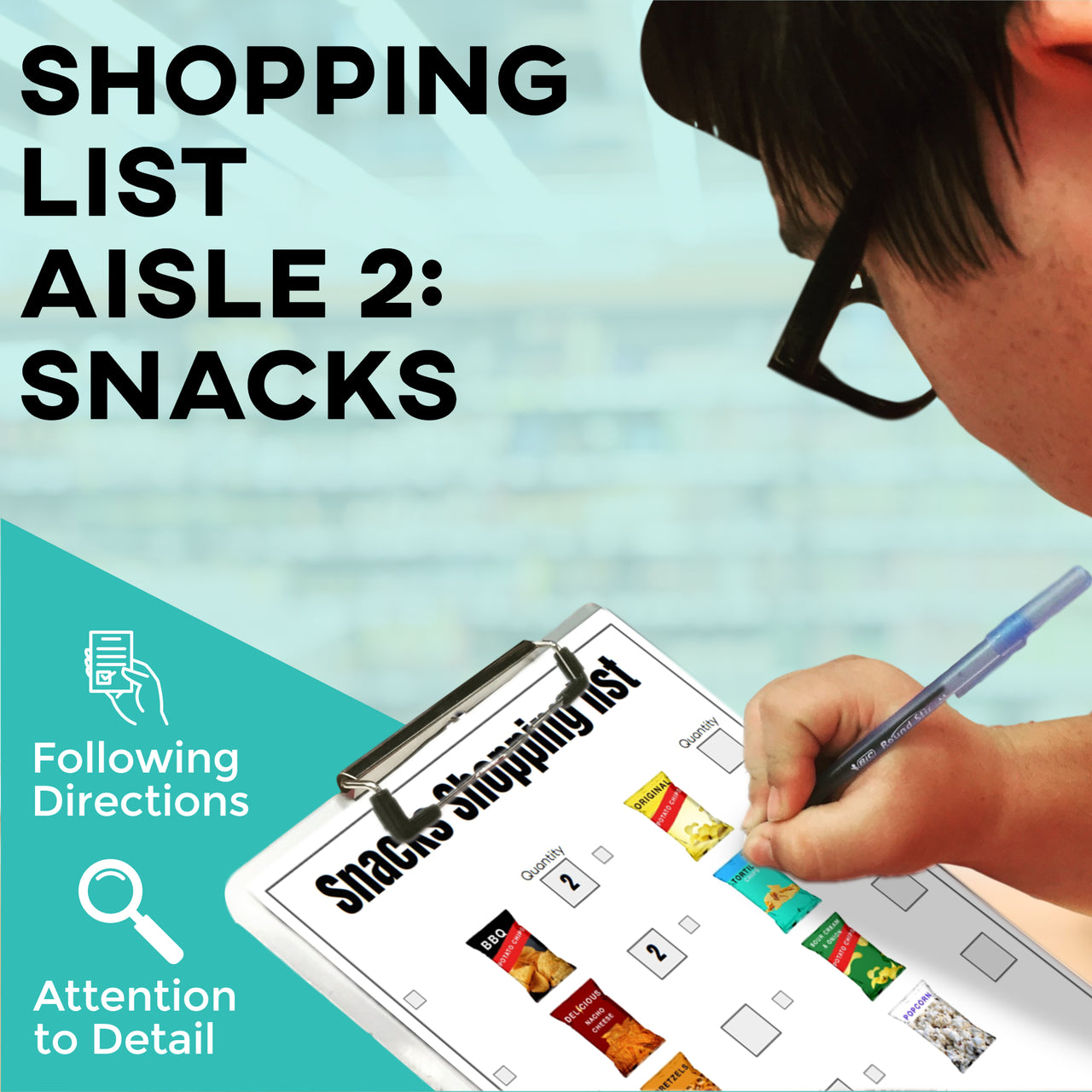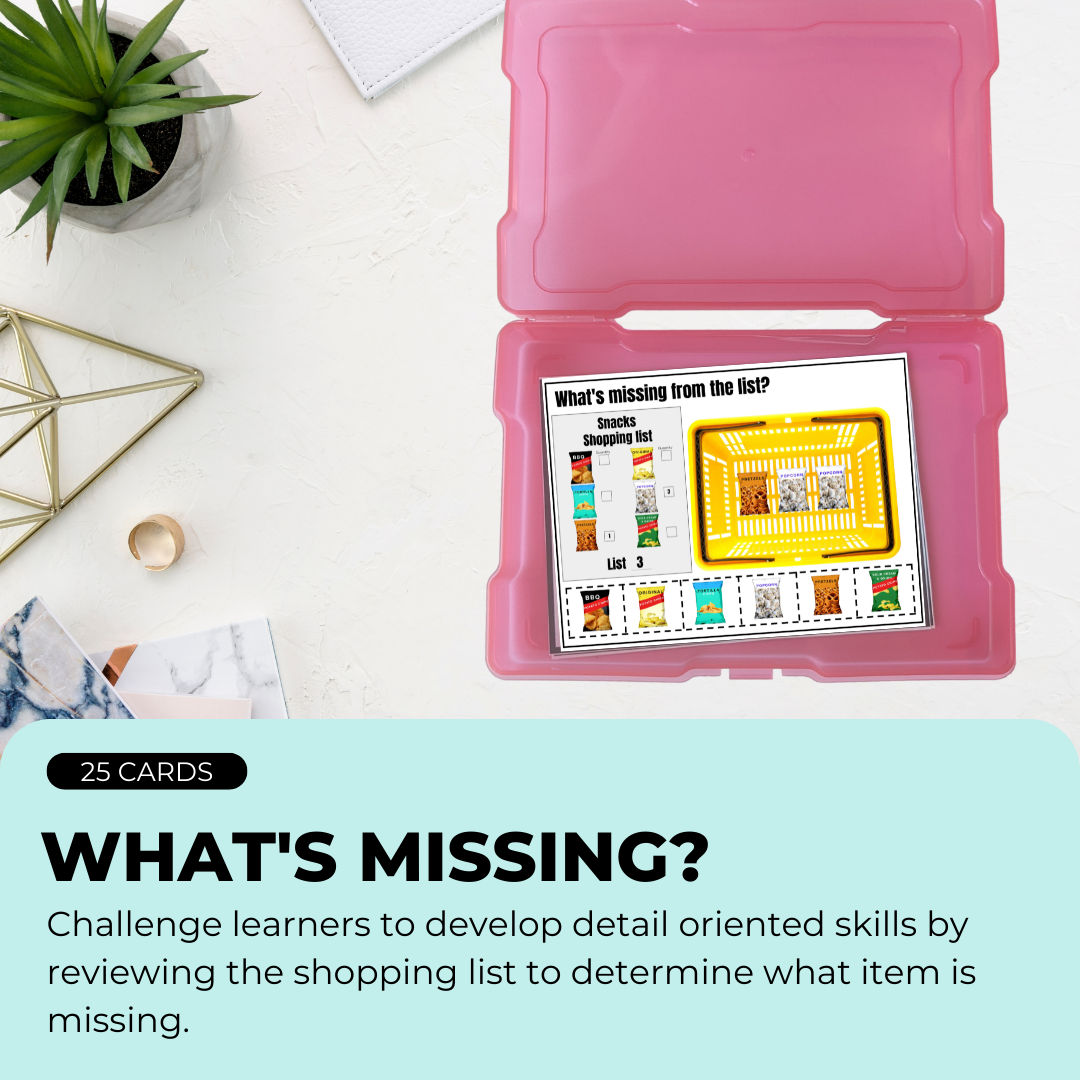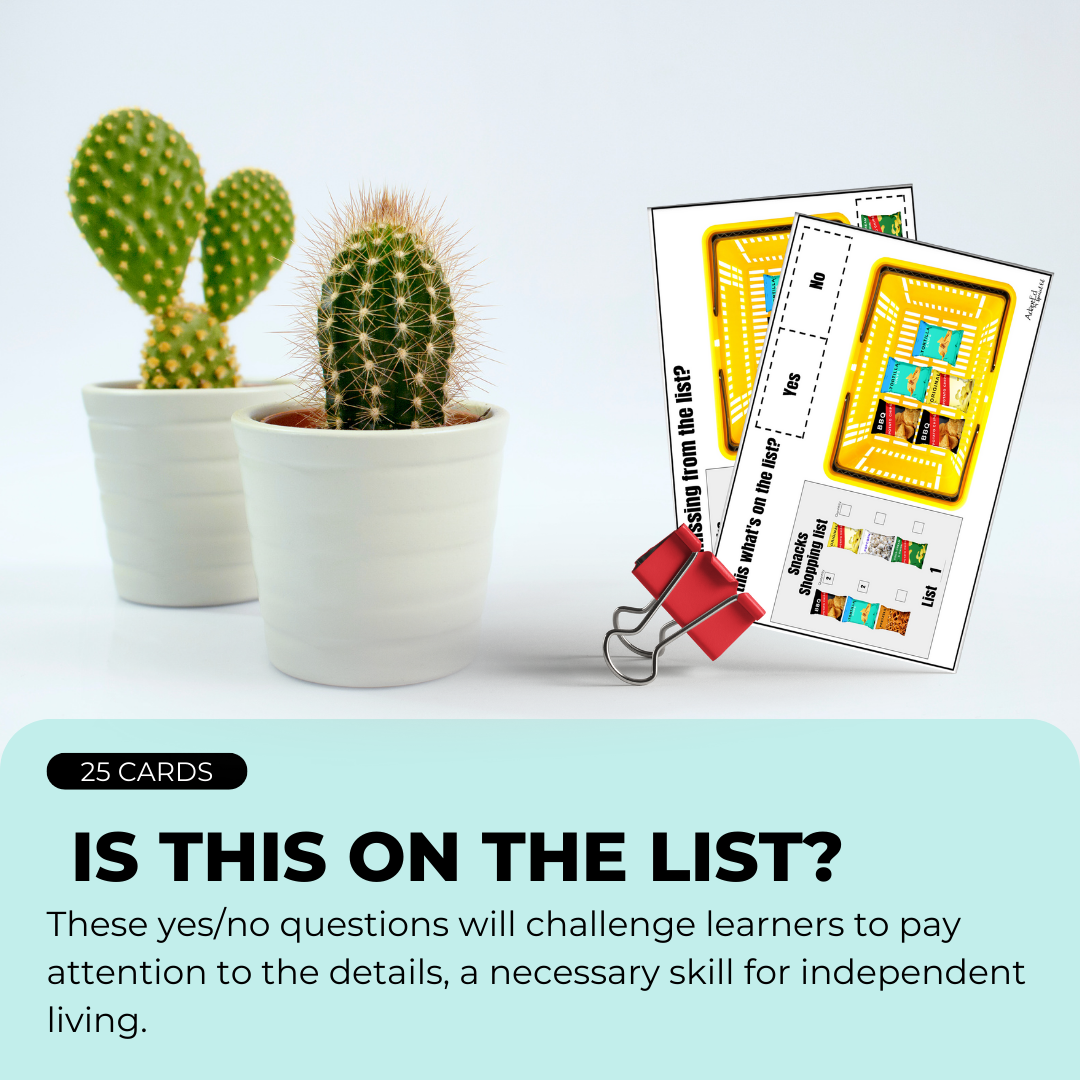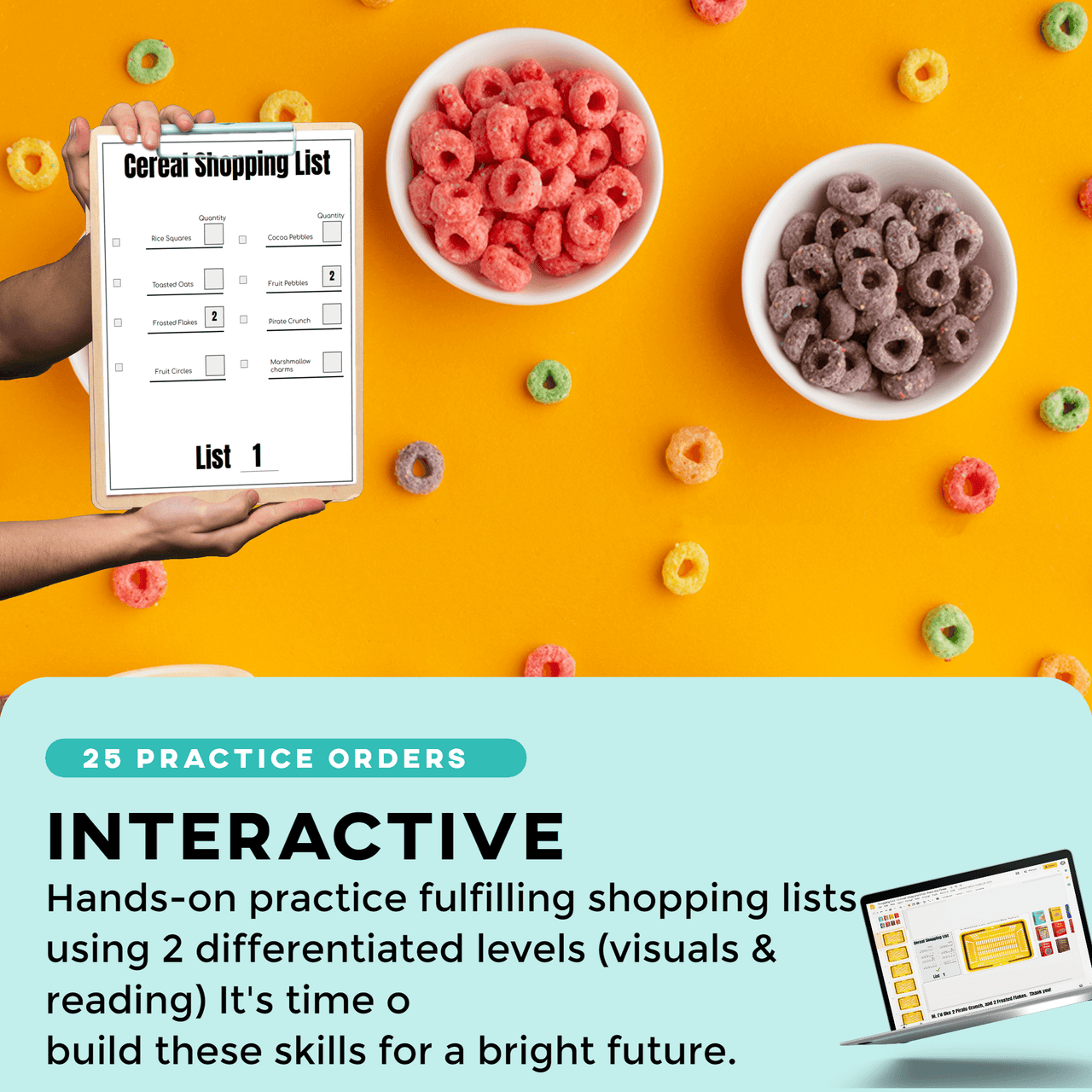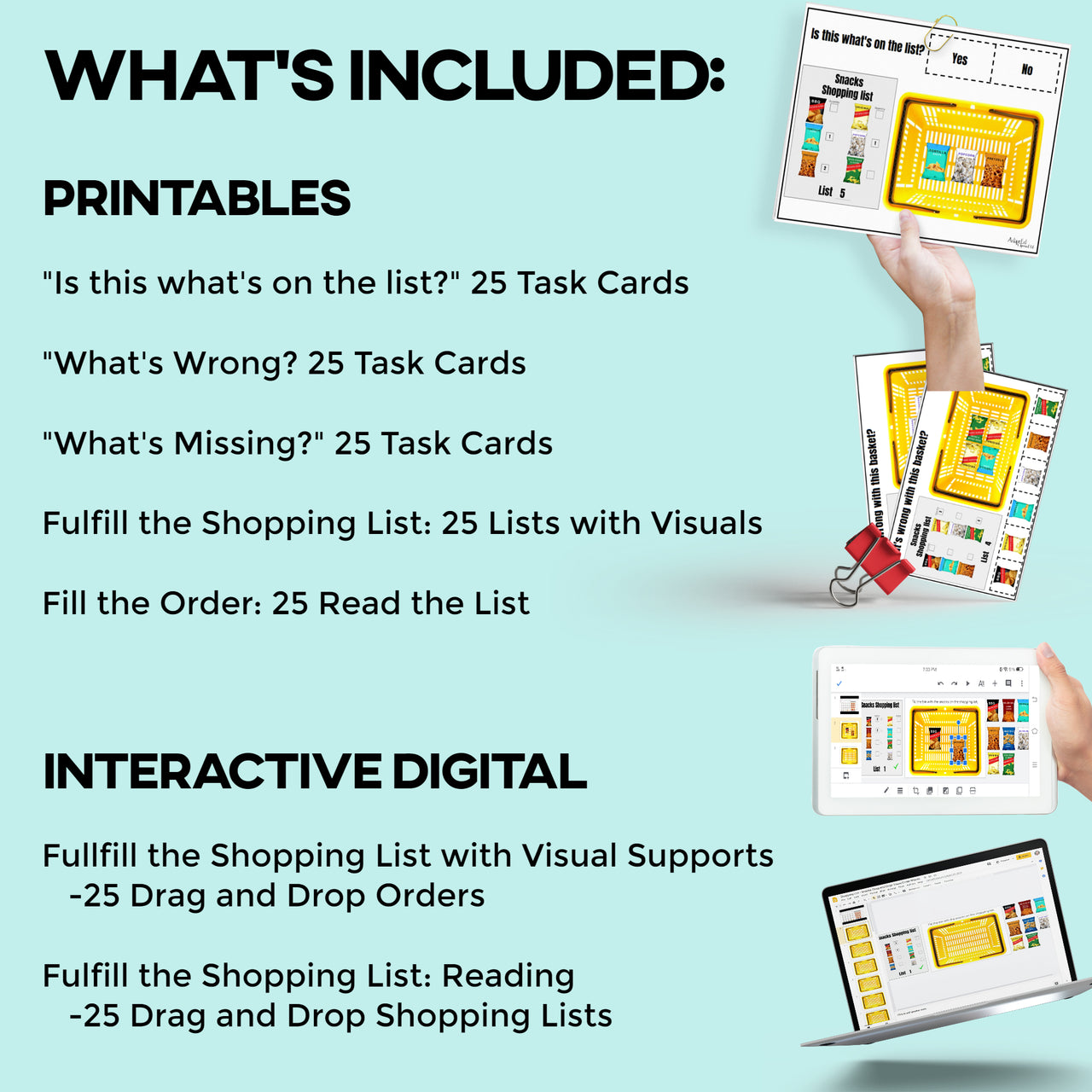 Great!
This resource has helped us help our students with grocery shopping. It provides assistance on grocery shopping in a controlled environment.
Great resource for lifeskills!!!!
This is a great resource!
This is a great real world resource for students to use!
SPED EXPERTS
Materials Designed By Special Education Experts: Teacher, SLP, OT
Trusted By Educators
Supporting Over 40,768+ Classrooms
Instant Access
Digital downloads are delivered immediately upon purchase