Alice In Wonderland Emergent Reader + Reading Comprehension (Printable PDF)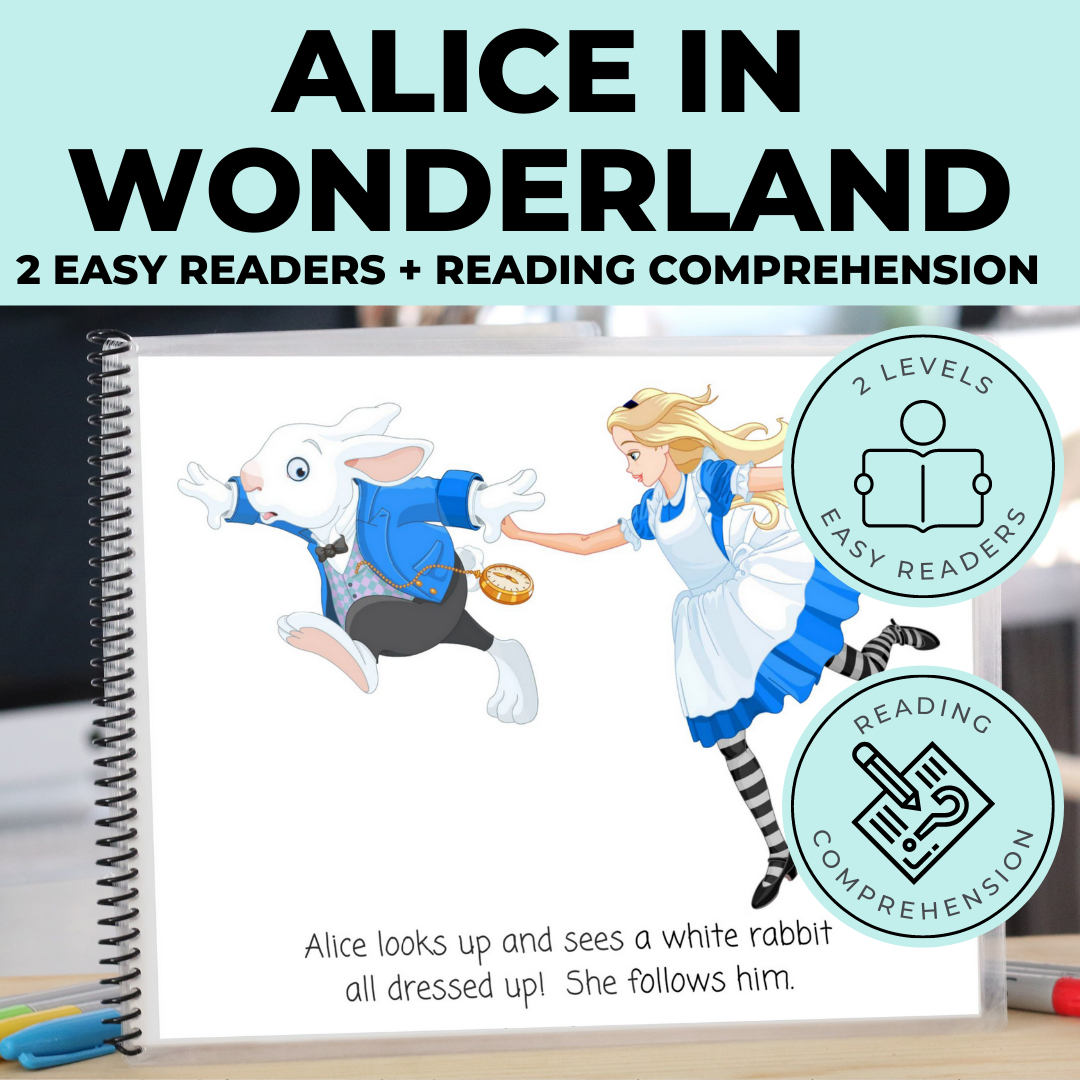 Eagerly Awaiting More
School provided emerging reader books have nothing on these AdaptEd reading and comprehension soon books! These are designed so well with intentional word choices and delightful illustrations. We printed both little pocket books, full size notebook size copies, and love them so much we lamented the sequence cards. Remote learning and home school (next year) has just become so much better. My confidence in having the best resources grows with every purchase! Looks at the pictures below, aren't these books adorable?! My son loves reading these and school work in general is so much nicer with AdaptEd. Thanks ladies!!
Ducks
I just read this to my students yesterday for the first time. Little did I know there was a song that goes along with it and they seemed to know what the arrow meant before I did! I'm always learning from my ASD kiddos! Thank YOU guys for making my life so easy!
Dear Alannah,
I'm truly sorry for any confusion or inconvenience you've experienced. As per our records, you purchased a digital version of the product, which should have been delivered to your email immediately upon purchase.
I would like to assure you that we've taken immediate action and resent the digital product to your email. Please check your inbox as well as junk/spam folders, just in case.
If you were expecting a physical copy instead, I want to clarify that it is indeed possible to order one. If this is what you intended, kindly reply to this message and let us know. We will be more than happy to assist you in changing your order to a physical copy.
Your satisfaction is our top priority, and we appreciate your understanding. Please don't hesitate to reach out if you need further assistance.
Best regards,
Krystie
Excellence
I have taught SPED for 30 yrs. However, I have never taught Life Skills. This is going to be my go to site! Kuddos! And on top of the quality material, I owner has answered her phone about 15 times for me! This SITE ROCKS!
Extremely satisfied
This is a great product for students with visual impairments and learning disabilities because the pictures are simple without the usual distracting illustrations.
SPED EXPERTS
Materials Designed By Special Education Experts: Teacher, SLP, OT
Trusted By Educators
Supporting Over 40,768+ Classrooms
Instant Access
Digital downloads are delivered immediately upon purchase