Trash vs. Recycling Sorting Life Skills File Folder Freebie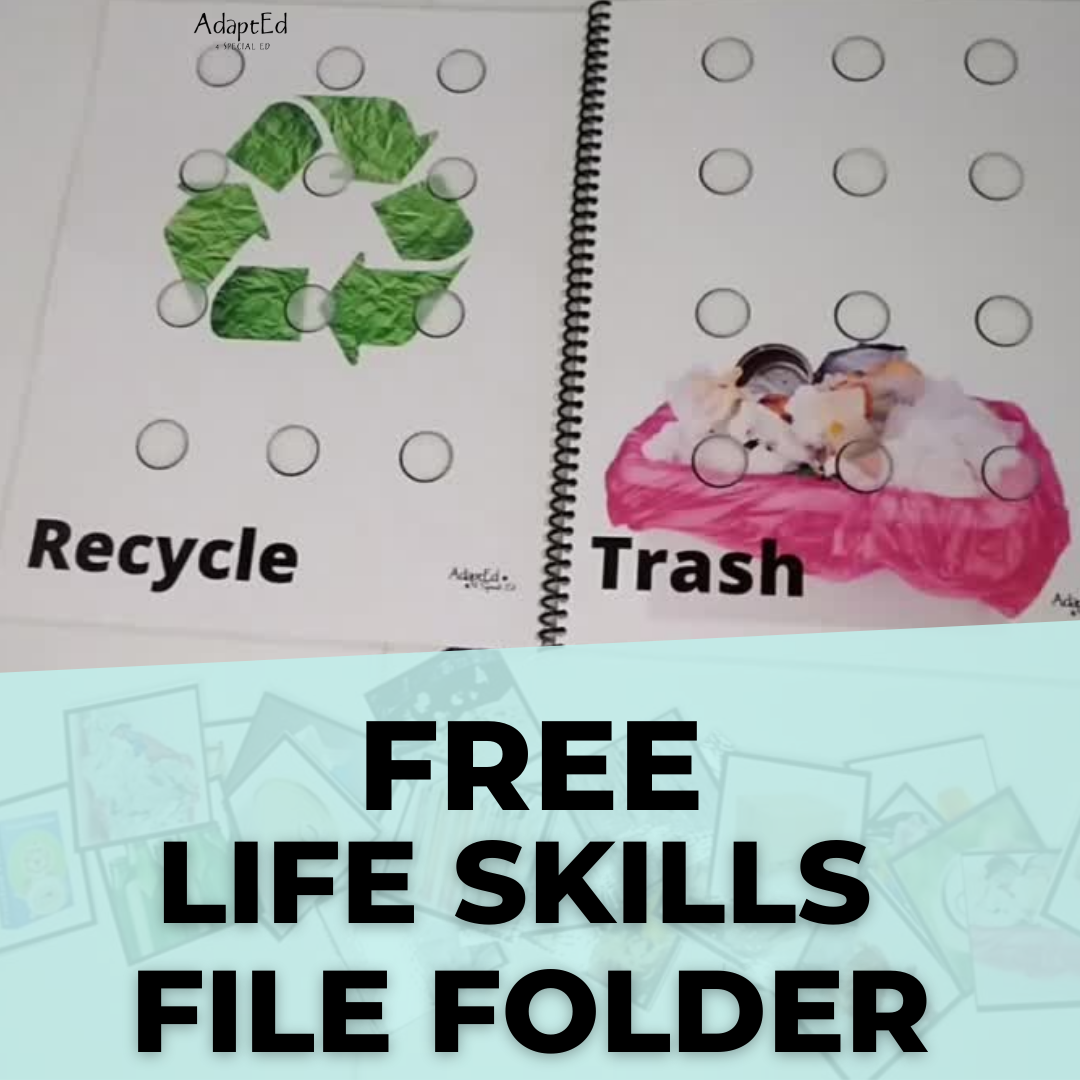 Amazing file folder
This was a great resource for my students to use to show their understanding of the concept.
Perfect
In my class, we collect the recycling in the building. This is a great resource for new students to learn the difference between recycling and trash.
Great product
This item is easy to use, great graphics, and the students are easily able to use the file folder. It is a great file folder with realistic pictures.
Trash vs. recycling sort
Our kids had fun sorting the cards. It was easy assembly and handy for the kids to pull and place back on the book. I really liked that the pictures were of real objects and not cartoonish.
SPED EXPERTS
Materials Designed By Special Education Experts: Teacher, SLP, OT
Trusted By Educators
Supporting Over 40,768+ Classrooms
Instant Access
Digital downloads are delivered immediately upon purchase