Pizza Shop "Fill The Order" (Interactive Digital + Printable PDF)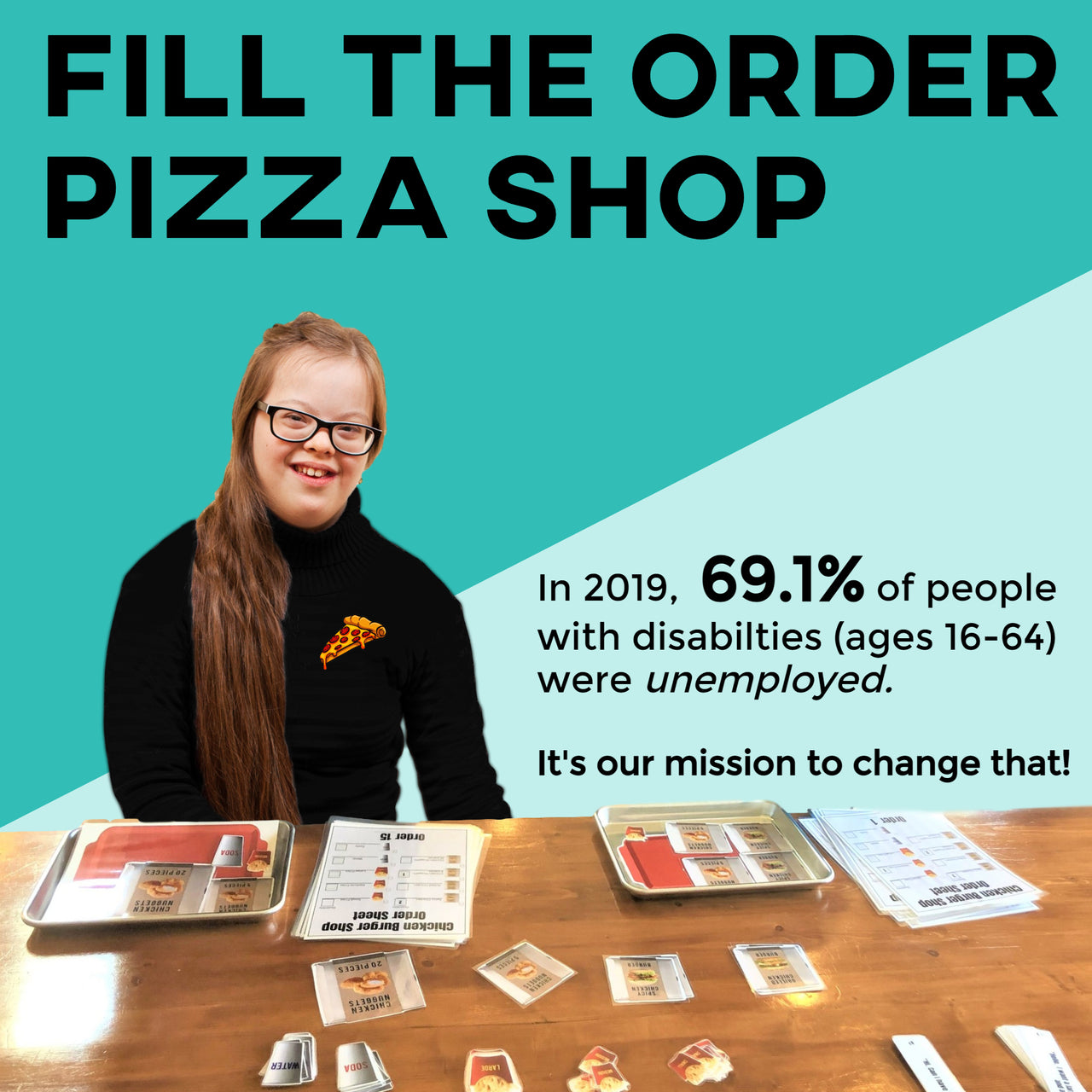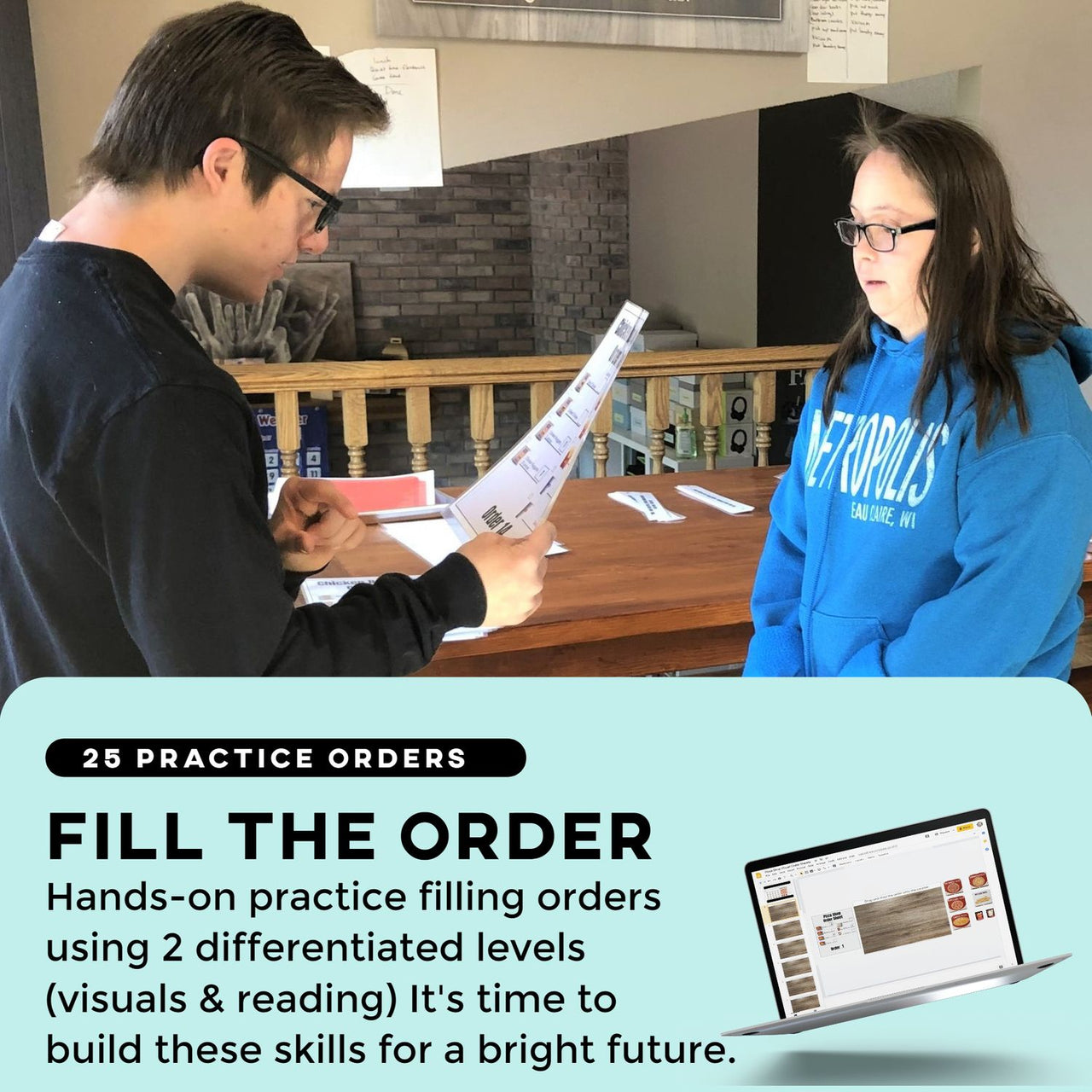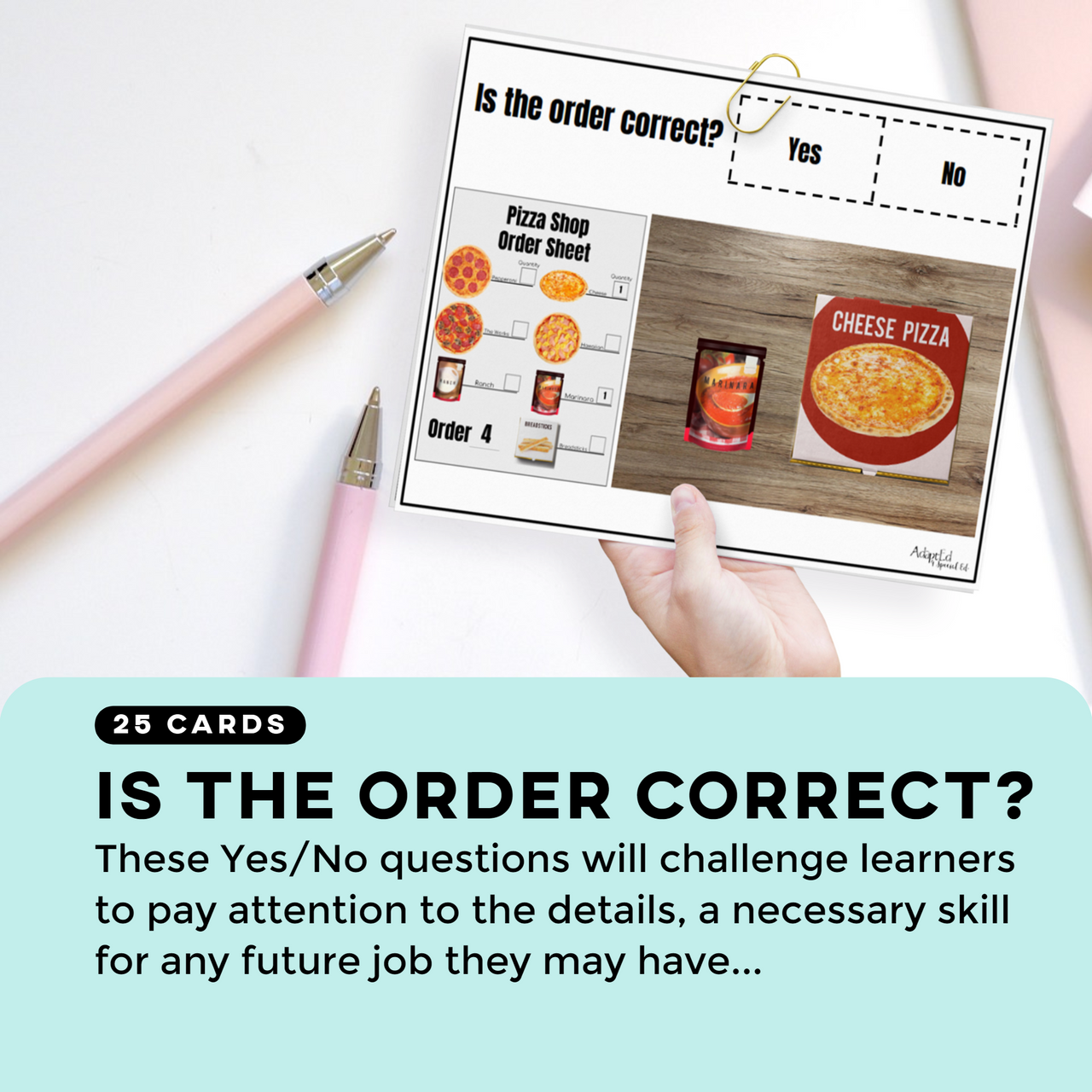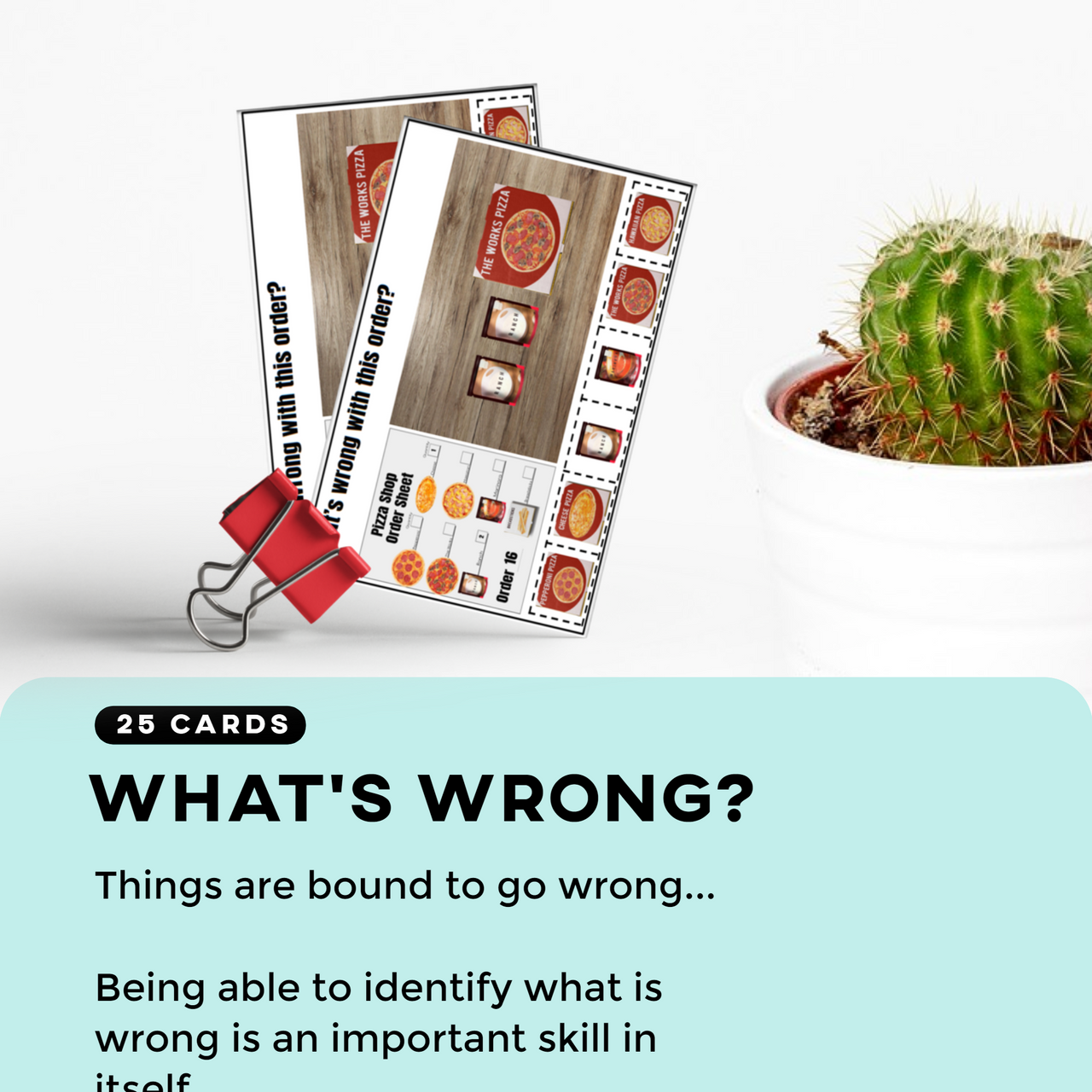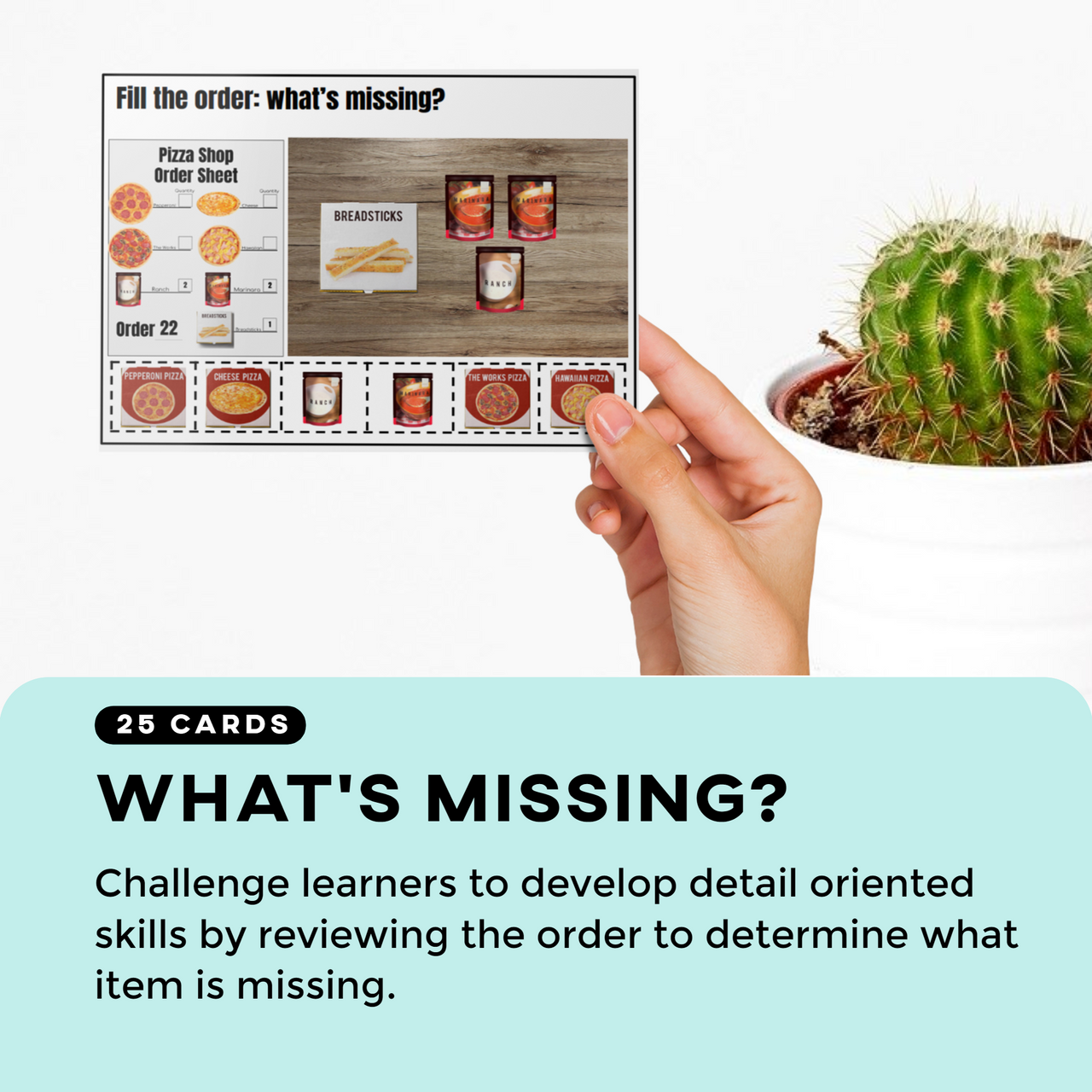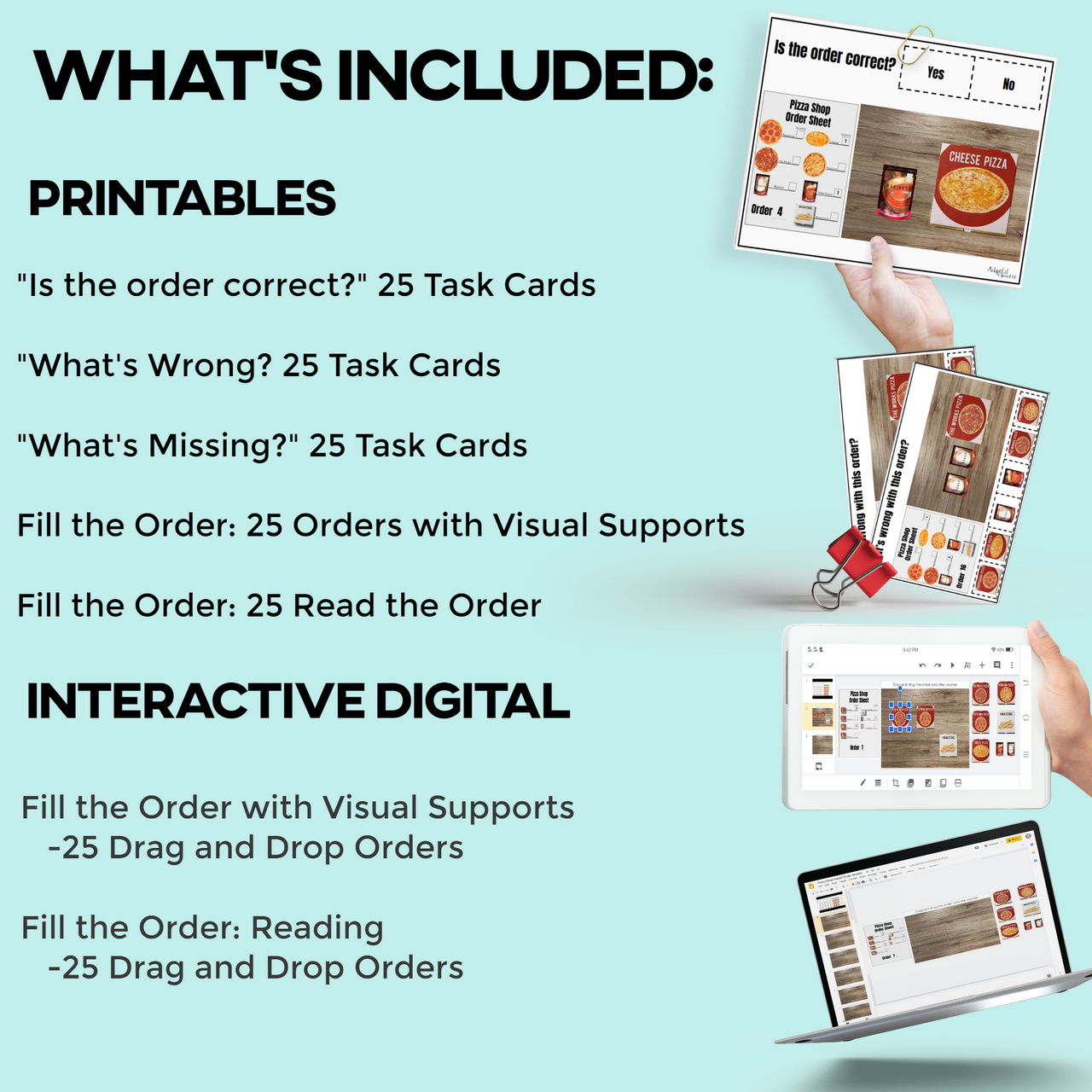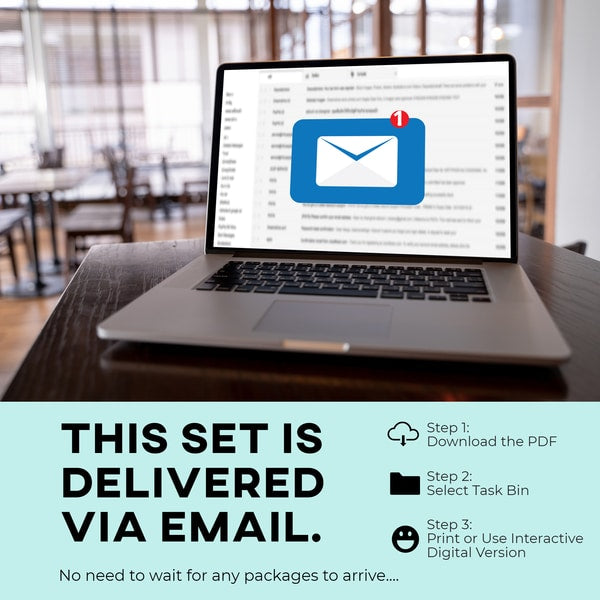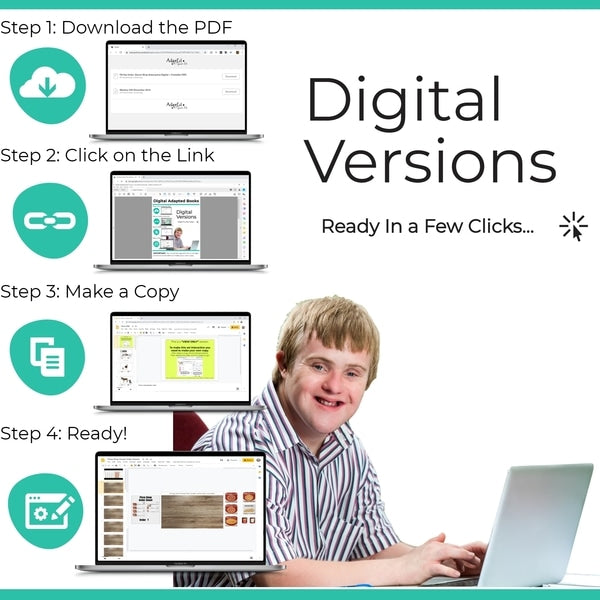 Amazing resource
My students really enjoyed this resource. It is a good resource for them to practice job skills.
Extremely satisfied
Great resource, students found it engaging and enjoyed
Donut Shop Disappointment—please help!
Hey there. I printed off the entire set on full page. However, the copies came out so small that I cannot read the order sheets. Please help! Thanks!
What a great functional resource! Love the visuals.
So fun!
My students are much younger, but they love to do this activity on their google classroom. It is great to assess listening and comprehension skills.
People often buy
Total price:
$84.88 USD
$124.88 USD
SPED EXPERTS
Materials Designed By Special Education Experts: Teacher, SLP, OT
Trusted By Educators
Supporting Over 40,768+ Classrooms
Instant Access
Digital downloads are delivered immediately upon purchase