AdaptEd Phonics: Set 1 (Ships to You)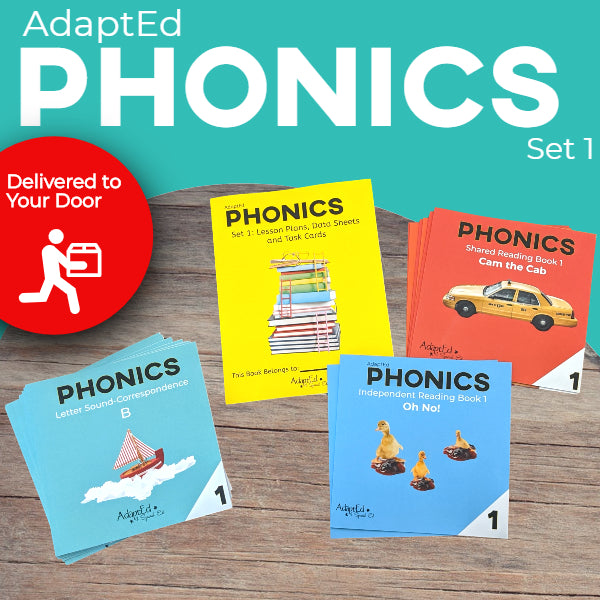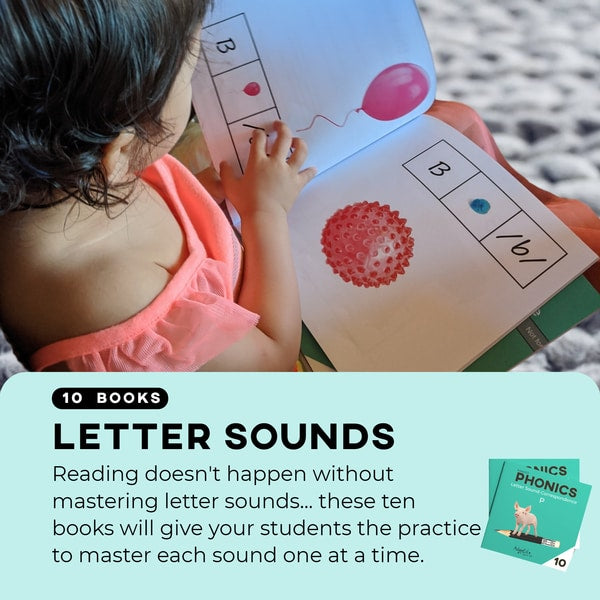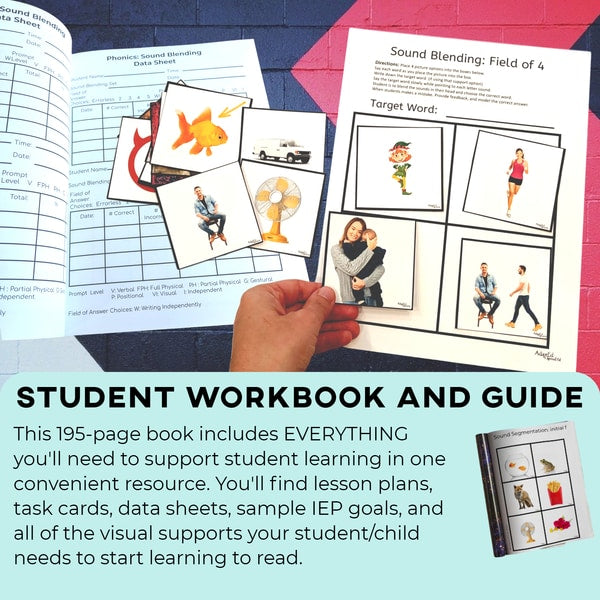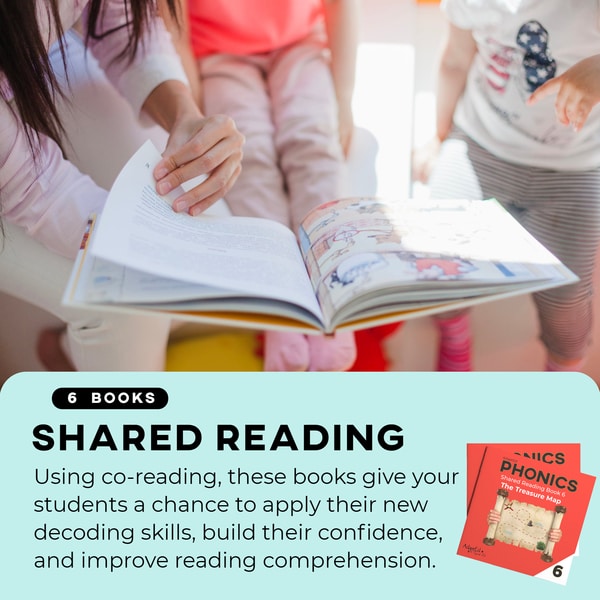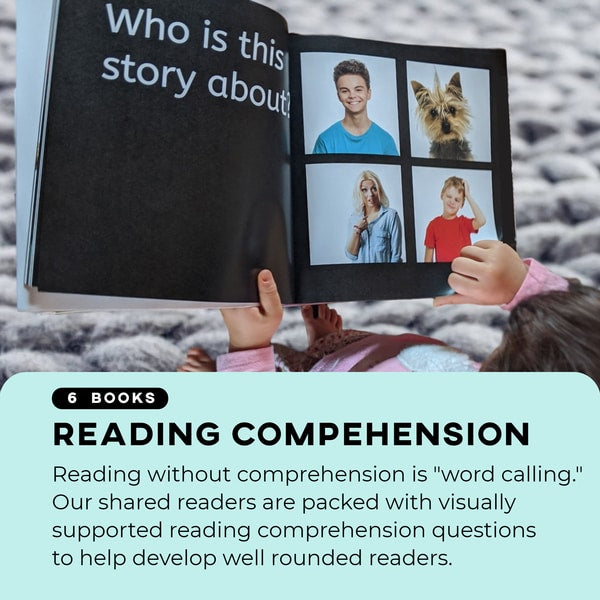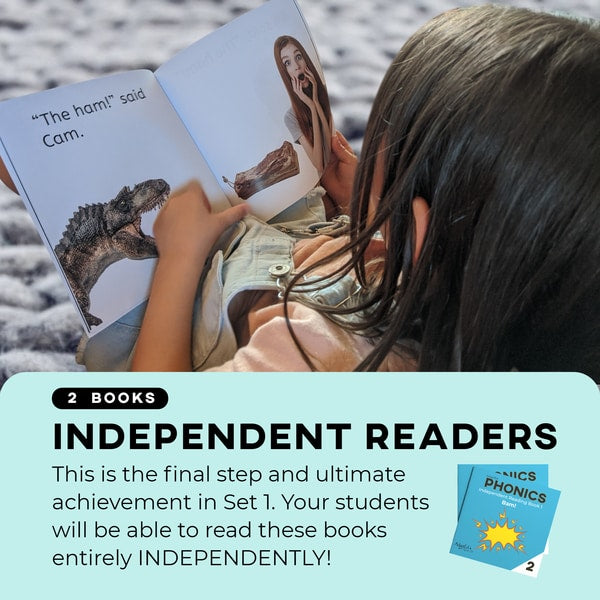 Teach Them to
"Crack the Code" Phonics for
Special Learners

Because everyone deserves a chance to learn how to read.

AdaptEd Supports Over 47,068 Classrooms

Lessons in 10 Minutes a Day

19 Research Based Books Shipped To Your Door

Age Appropriate Visuals
Teach Them to
"Crack the Code" Phonics for
Special
Learners

Because everyone
deserves a
chance to
learn how
to read.

AdaptEd Supports Over 47,068 Classrooms

Lessons in 10 Minutes a Day

19 Research Based Books Shipped To Your Door

Age Appropriate Visuals
Your kids will either read or not read.
This program can be the difference.

"What's the point of teaching reading in special ed?"
"Reading isn't for everyone. Just teach them life skills."

Tired of the same old excuses?

The cold, hard truth of the matter is that many educators have simply GIVEN UP because there isn't enough time, there aren't any appropriate resources, and so there really isn't any point.

We get it though...

Why spend HOURS teaching with resources that have no impact or doesn't make it "stick"?

Well, it's time for a CHANGE. It's time, for ADAPTED PHONICS.


It's as Easy as 1, 2, 3...

1
Order Now

Everything you need to turn your non-reader into a reader is shipped right to your doorstep!
2
Daily 10 Min. Lessons

Follow the easily adaptable lessons and you'll see growth in no time!
3
Empowerment for Life

Reading is the biggest life skill you can teach to help them have a brighter future.
See Why AdaptEd Phonics Is the Best Program Available

| Compare Us | AdaptEd Phonics | Other Programs |
| --- | --- | --- |
| Adapts to Individual Student | ✔️ | ❌ |
| All Real Photographs, No Childish Clipart | ✔️ | ❌ |
| Sight Words | ✔️ | ✔️ |
| Reading Comprehension | ✔️ | ✔️ |
| Sample IEP Goals + Data Sheets | ✔️ | ❌ |
| TEACHES All of the Components of Reading | ✔️ | ❌ |
| Full Color Visual Supports for All Lessons | ✔️ | ❌ |
| Works With Non-Verbal/ Limited Verbal Learners | ✔️ | ❌ |
| Designed For Special Learners | ✔️ | ❌ |
| Research Based | ✔️ | ✔️ |
No need to reinvent the wheel. We've already done it for you.

Modifying everything for your students can be time-consuming and stressful.

Don't let your students be held back by a piecemealed curriculum.

They deserve a reading curriculum designed specifically to meet their unique needs.

That's why we spent 18 months poring over tons of research and designing a program that meets the unique needs of special learners and their teachers.

Our program is "reverse-engineered" so the process of reading is broken down into individual, essential, and digestible building blocks

So students can build their skills gradually and at their own leveled pace.

Each skill is taught one at a time and then strategically pulled together to build towards eventually reading simple words, phrases, and sentences.

Successfully navigating through every skill culminates with the ultimate goal of reading independently!

It's not just about their education. It's about their future.



Reading helps to:



Stay connected to friends and family.

Fill out a job application.

Find the way home.

What's Included:


Everything You Need Shipped to Your Door
1 Workbook/ Manual

All-in-one Student Workbook lets you keep everything in one place and makes tracking progress a breeze.

Lesson Plans

Data Sheets

Sample IEP Goals

ALL of the VISUAL SUPPORTS

Our Student Workbook and guide includes lessons to master these essential reading skills:

Letter-sound correspondence

Sound Blending

Sound Segmentation

Decoding

Sight Words

Master the letter sounds!


We dedicate an entire book for each phoneme.

Master the first TEN phonemes and each one has an individual book dedicated to teaching it.

Every page has a visual and reads the letter name, the picture, and then followed by the letter sound.

Can be read by non-readers

Improves confidence

Builds phonics skills

Build decoding skills and comprehension.

Put their new decoding skills to work

Increase confidence

Makes reading enjoyable

Builds Reading Comprehension

These fun, silly readers include target words, simple sight words, and visually supported reading comprehension questions so students can improve both their reading and understanding of what they read.

They'll beam with pride when they read their first book!
Students may begin learning with absolutely no reading foundation and by the end of will finish this set by reading 2 independent books.

These independent readers are silly and highly repetitive, but they are a huge accomplishment that should be celebrated!

2 Independent Readers are included

Improves confidence

Shows off their new phonics skills

Shipping and Handling
This set of books in professionally printed to order in the United States.

Due to COVID shipping is taking longer than normal. Delivery is 3-4 weeks after purchase.

We're delivering to the US only right now. After COVID international delivery to Canada and Australia will resume.
Designed to Meet the Unique Needs of AAC Users and Diverse Communicators

Lessons include many visual supports and is ideal for students with diverse communication needs.

Works with AAC users and non-verbal students.

Unlike traditional reading programs, verbal communication is not a prerequisite.

Students must only have a consistent response to indicate what they are saying the correct answer is.

That can be using their AAC device, signing, pointing, or however the student communicates.

Imagine how different their lives
will be because you spent
10 minutes a day
teaching them how to read....
SPED EXPERTS
Materials Designed By Special Education Experts: Teacher, SLP, OT
Trusted By Educators
Supporting Over 40,768+ Classrooms
Instant Access
Digital downloads are delivered immediately upon purchase