AAC Implementation Training Handbook Resource Toolkit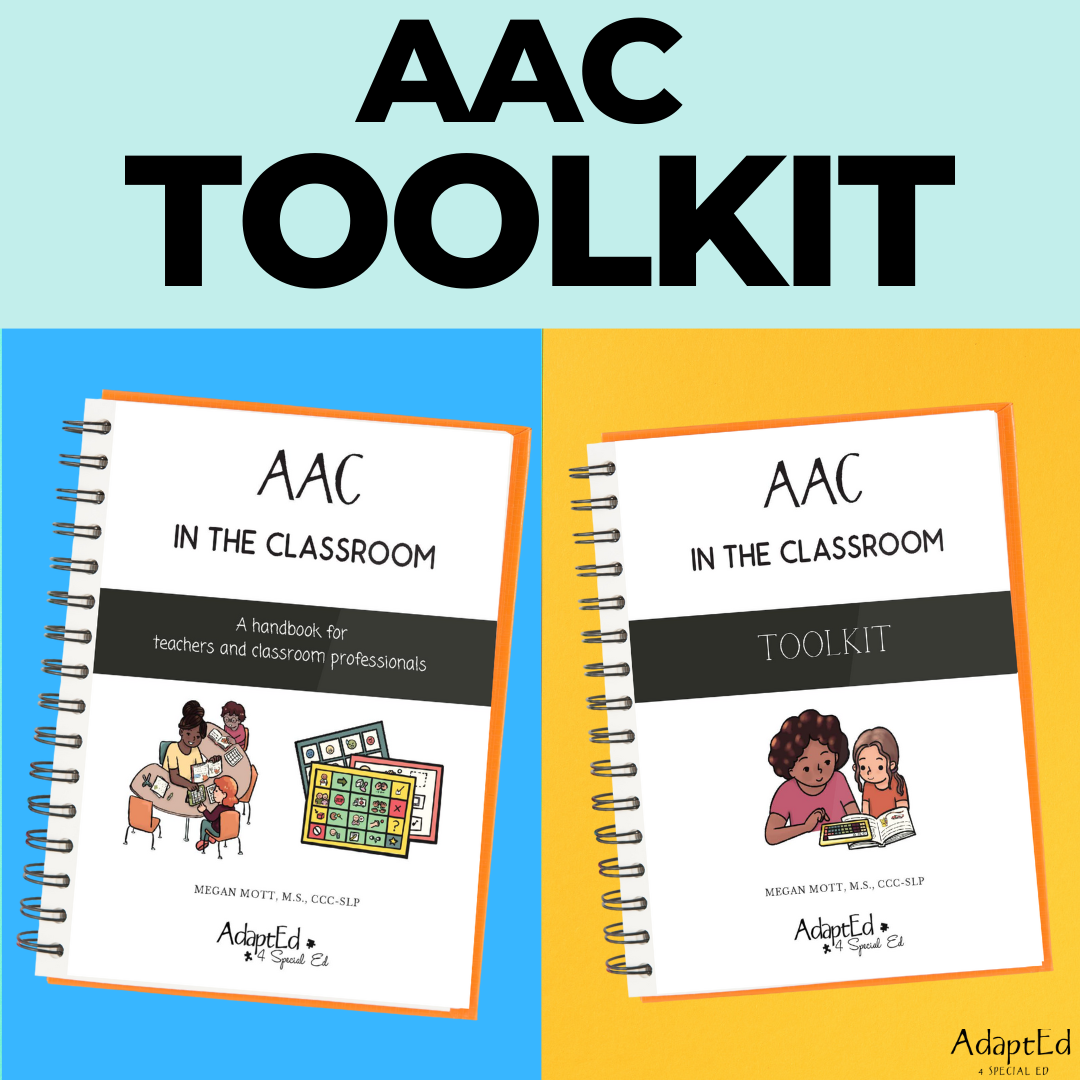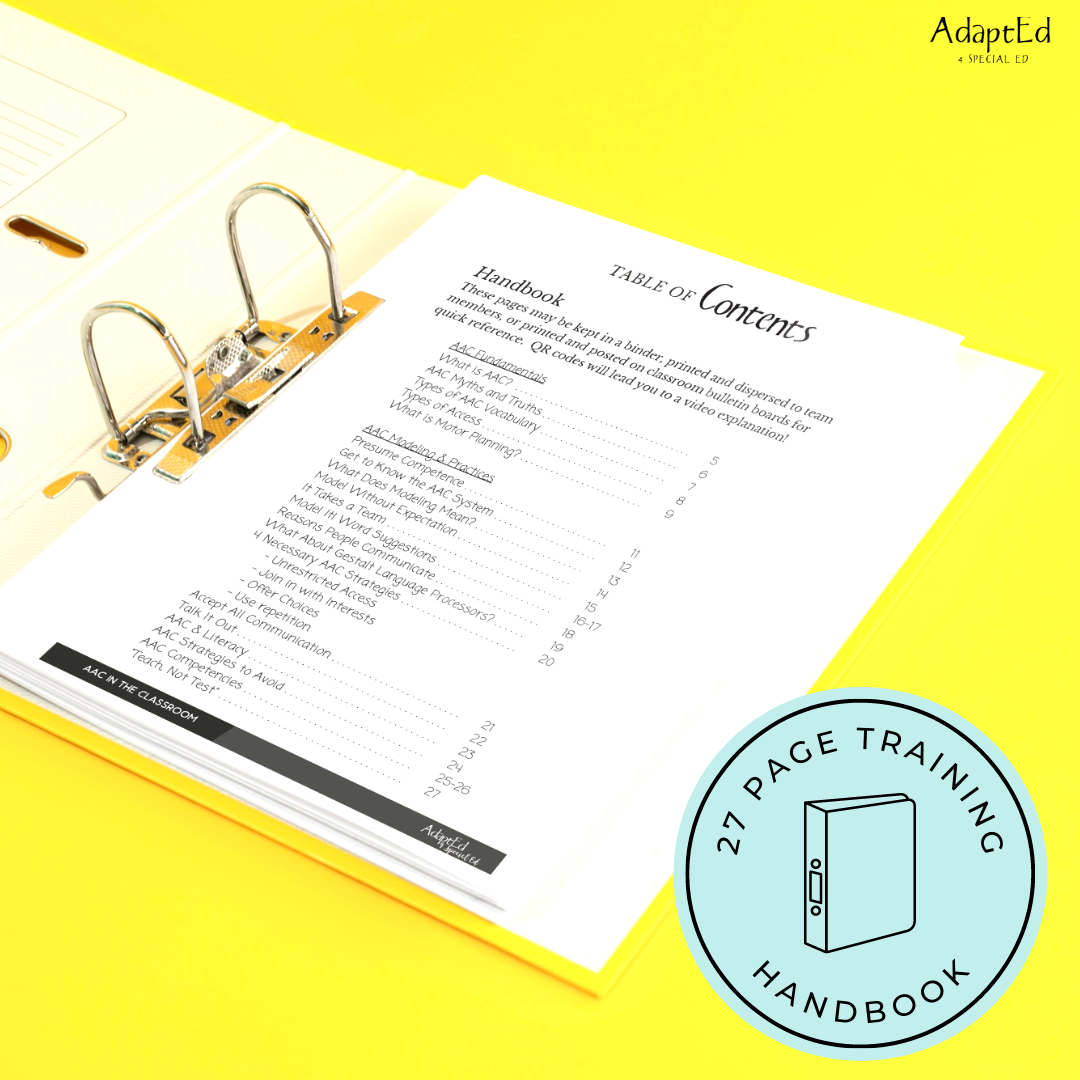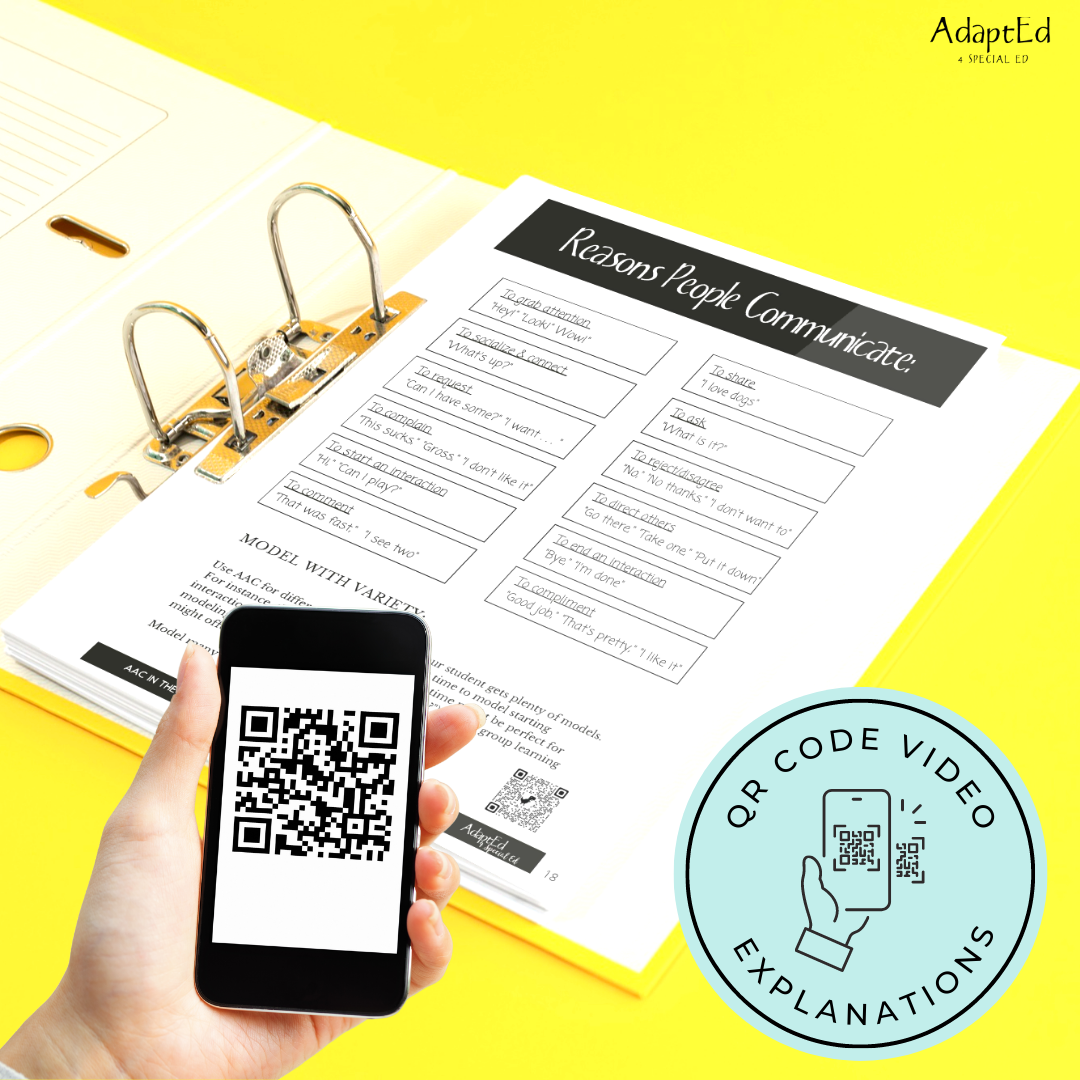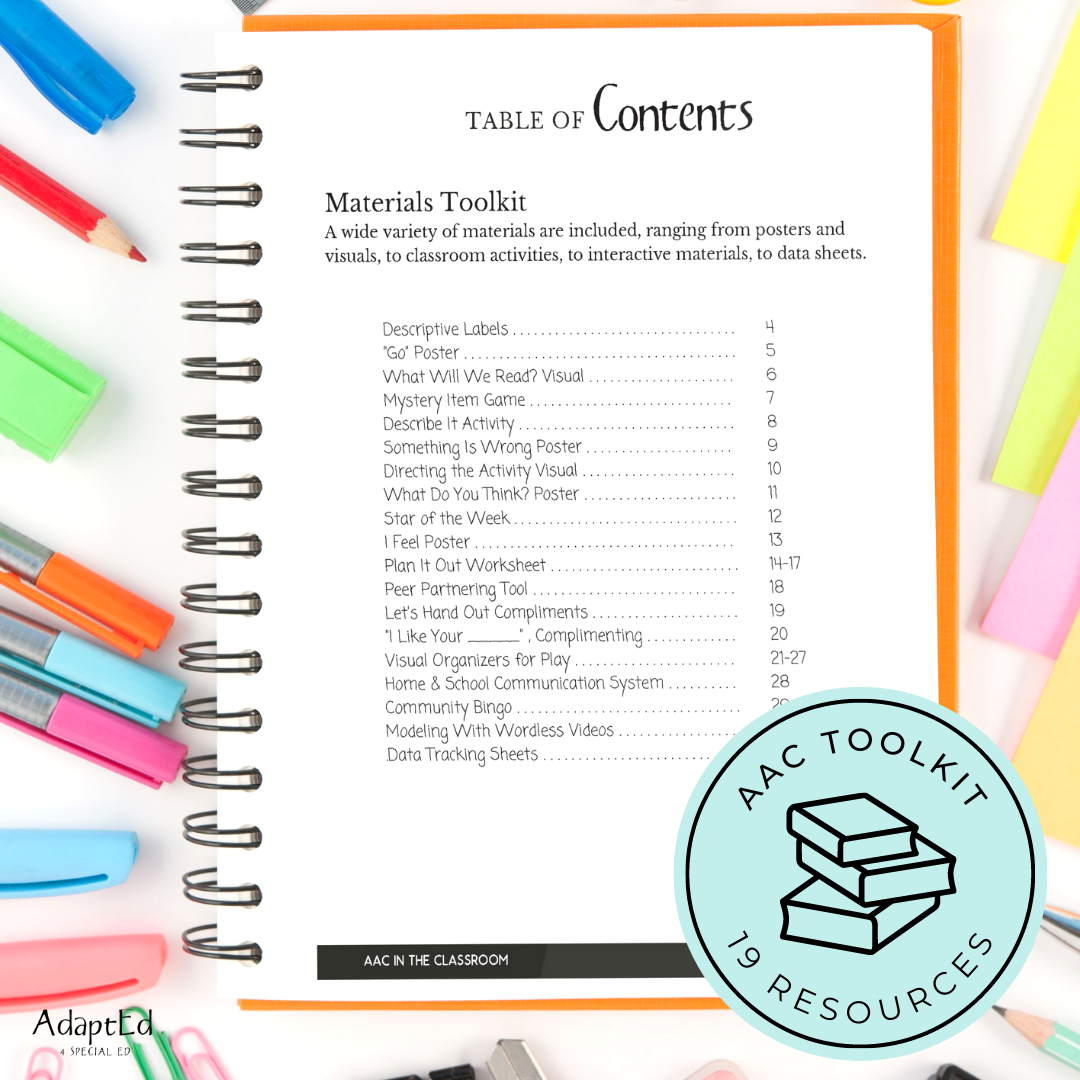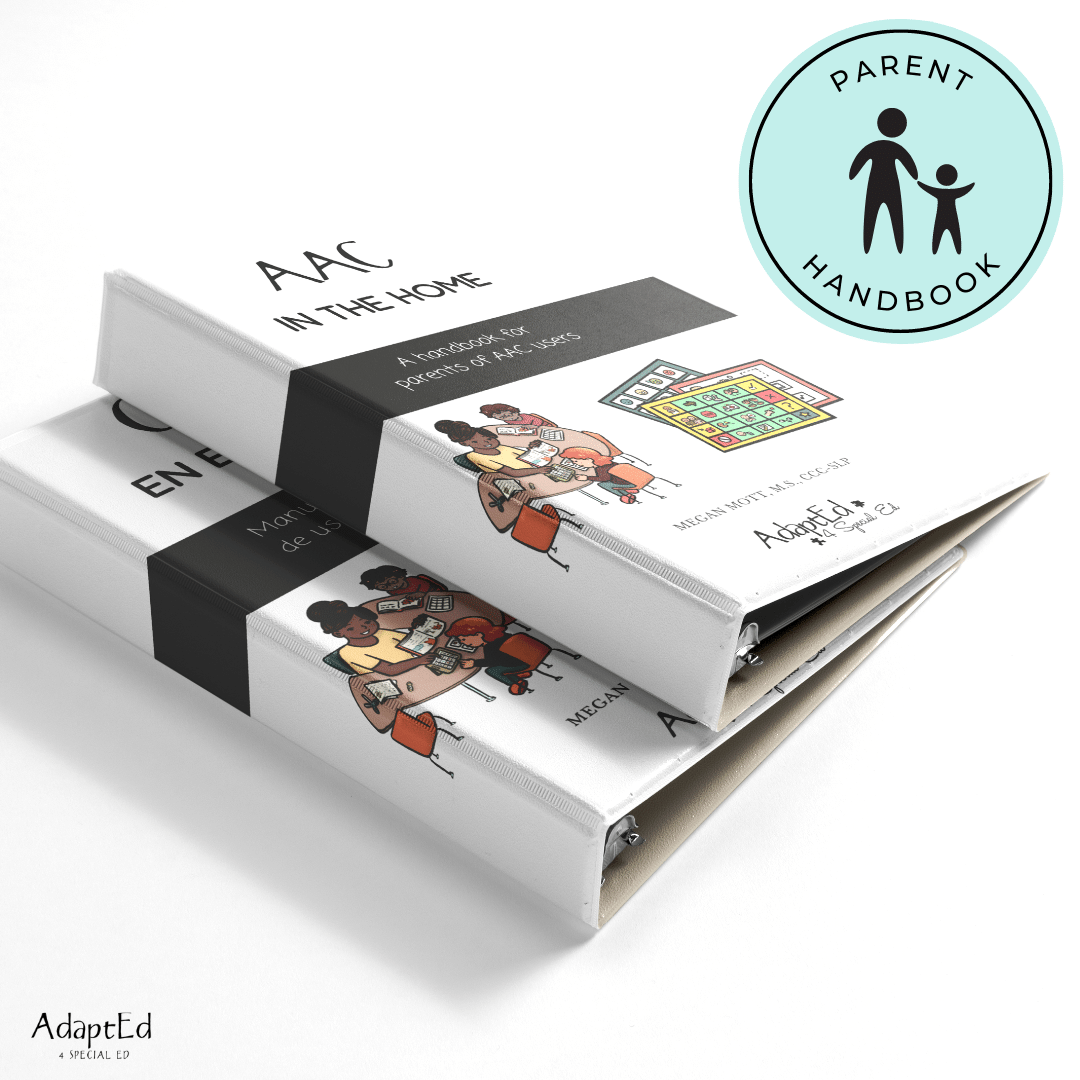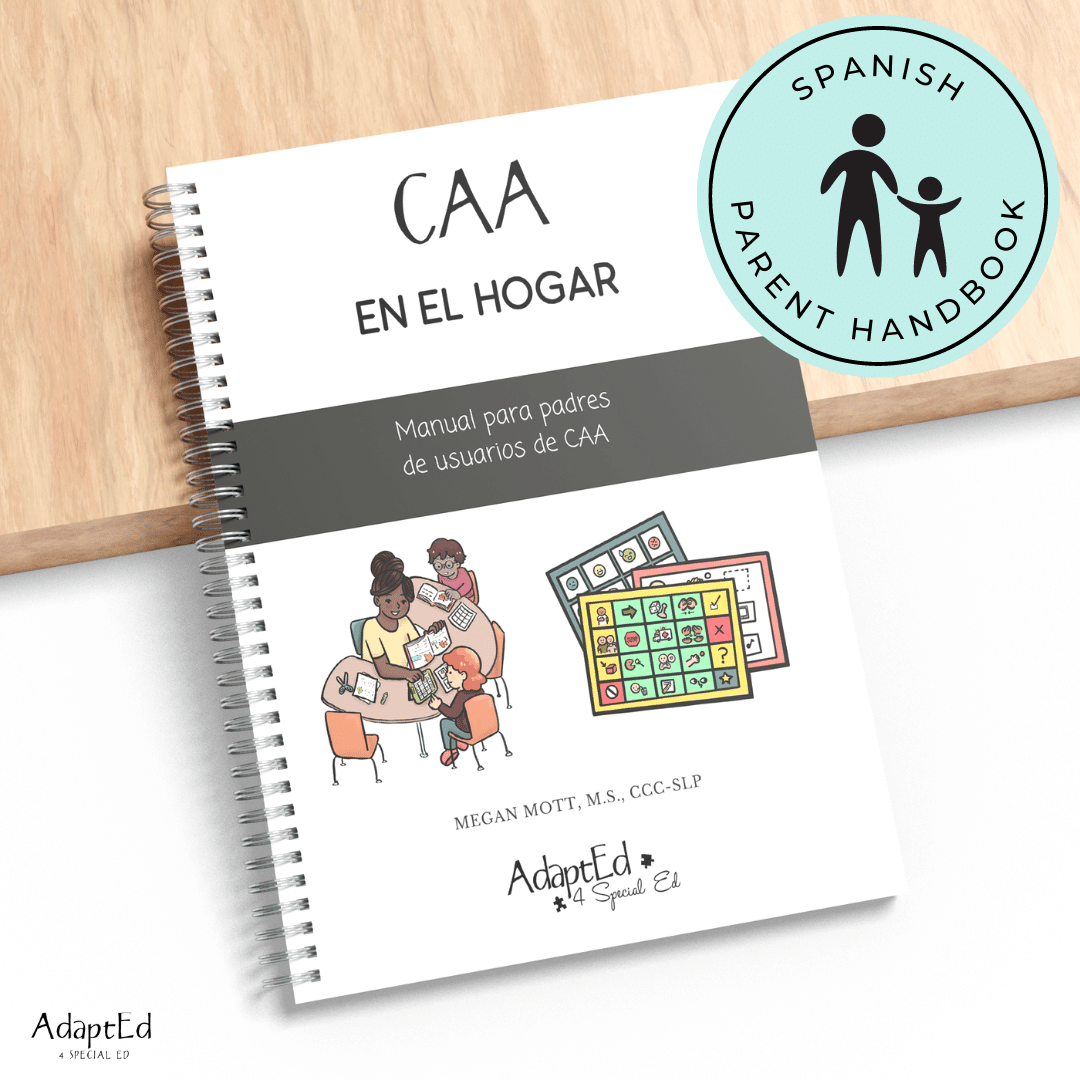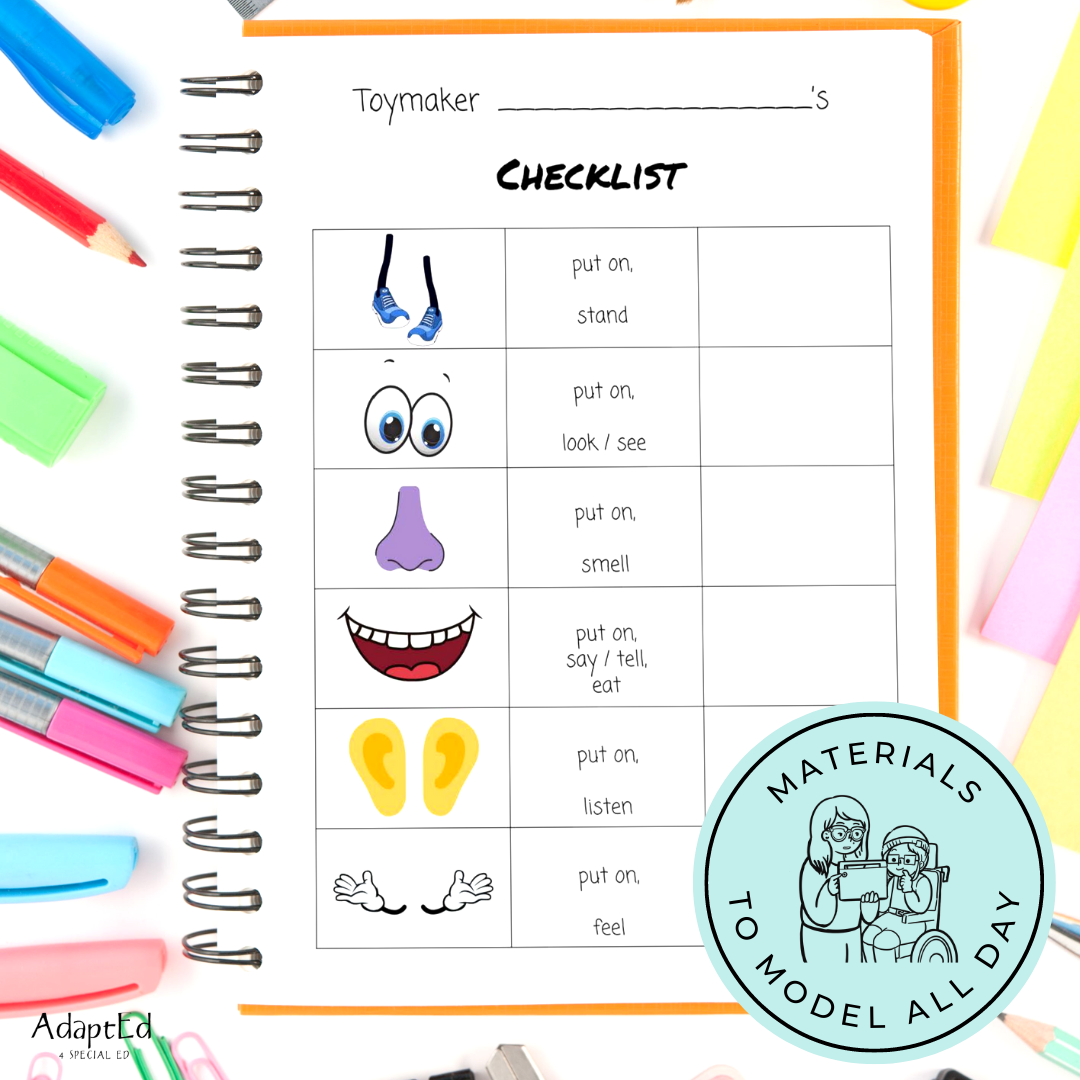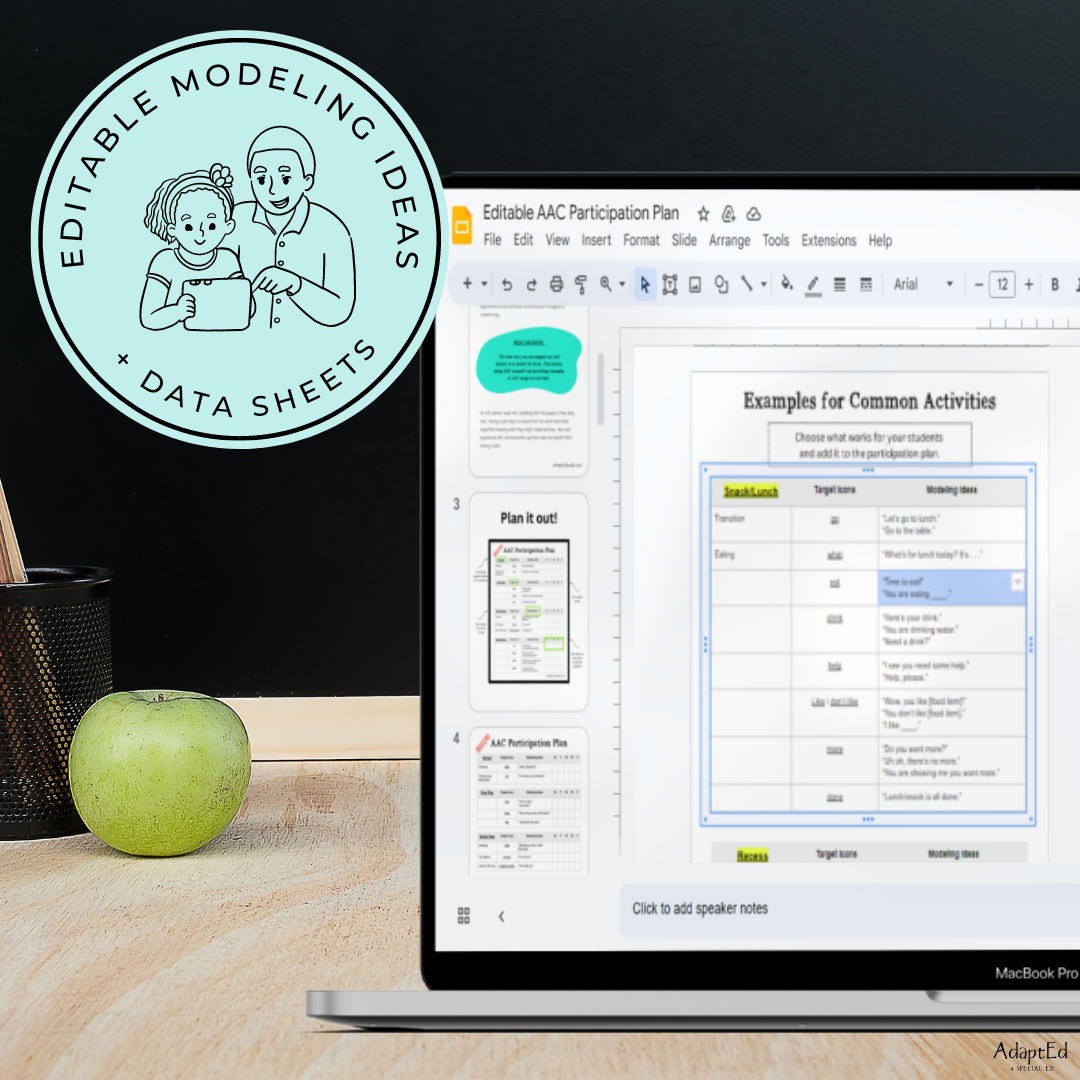 Amazing
Used thoroughly with my parents- amazing and insightful resource!
Flexible and Helpful
Love the data sheets especially and that the materials are flexible and icons can be switched to match my students' devices.
You need this resource!
An AMAZING resource for anyone working with AAC! I can't wait to use it with the students, families, and teachers I support!
An amazing addition for anyone teaching with AAC!
As a new special education teacher, I have been so worried about teaching students who use AAC because it isn't something that is talked in college. This book as been an awesome resource for me and I can not wait to use it all of the information in my classroom!
Great Product
I was pleasantly surprised by the amount of information given in this handbook. I was looking for something to use in my classroom and give my aides the help they need when using AAC with our students. It gives great detail of how to use the program. Thank you! This is just what I needed. I don't have to create something myself to explain everything, which would take up a lot more of my time. I definitely will be purchasing more products from AdaptEd.
SPED EXPERTS
Materials Designed By Special Education Experts: Teacher, SLP, OT
Trusted By Educators
Supporting Over 40,768+ Classrooms
Instant Access
Digital downloads are delivered immediately upon purchase