Counting Puzzles: Counting 1-5 1-10 11-20 21-30: Pumpkin Themed (Printable PDF)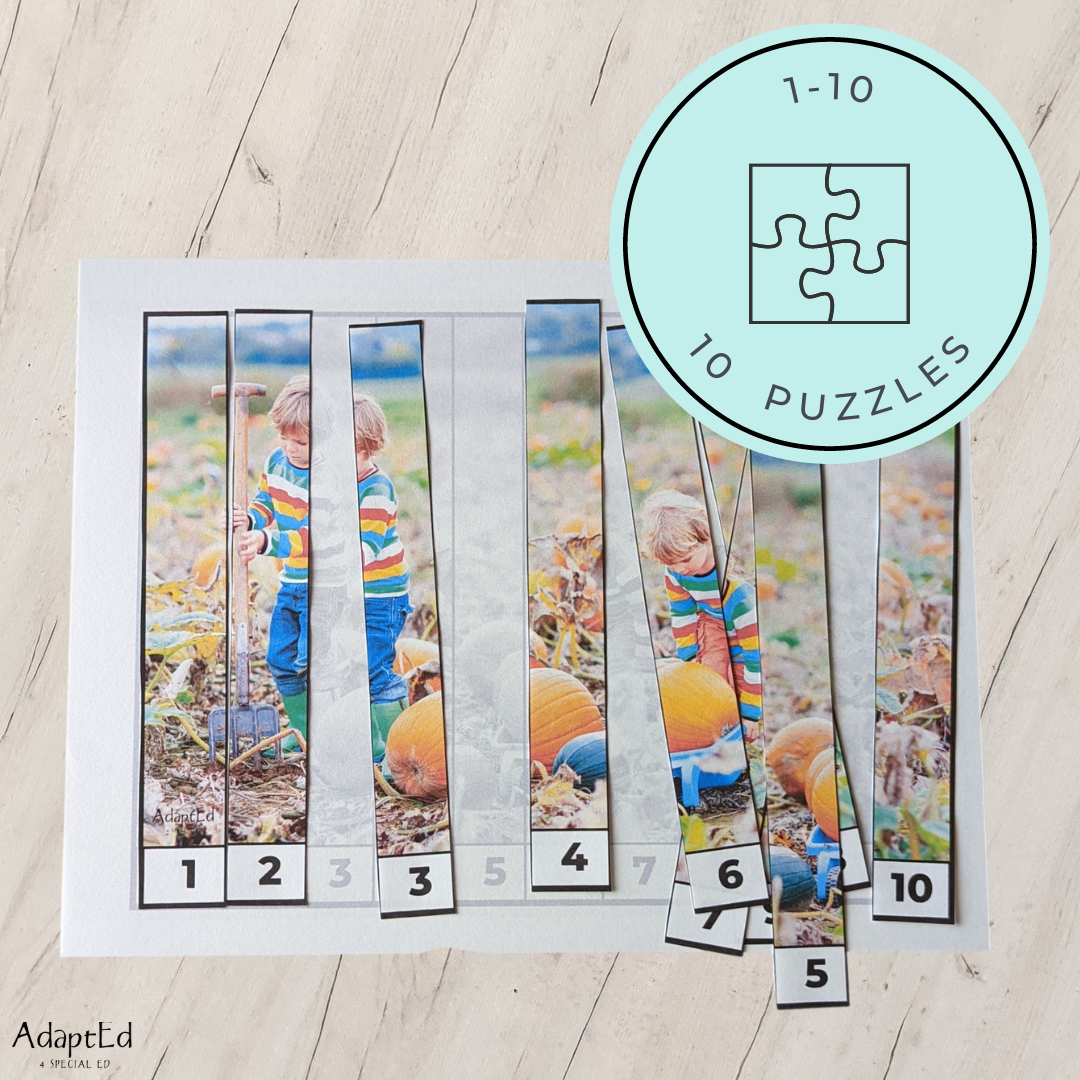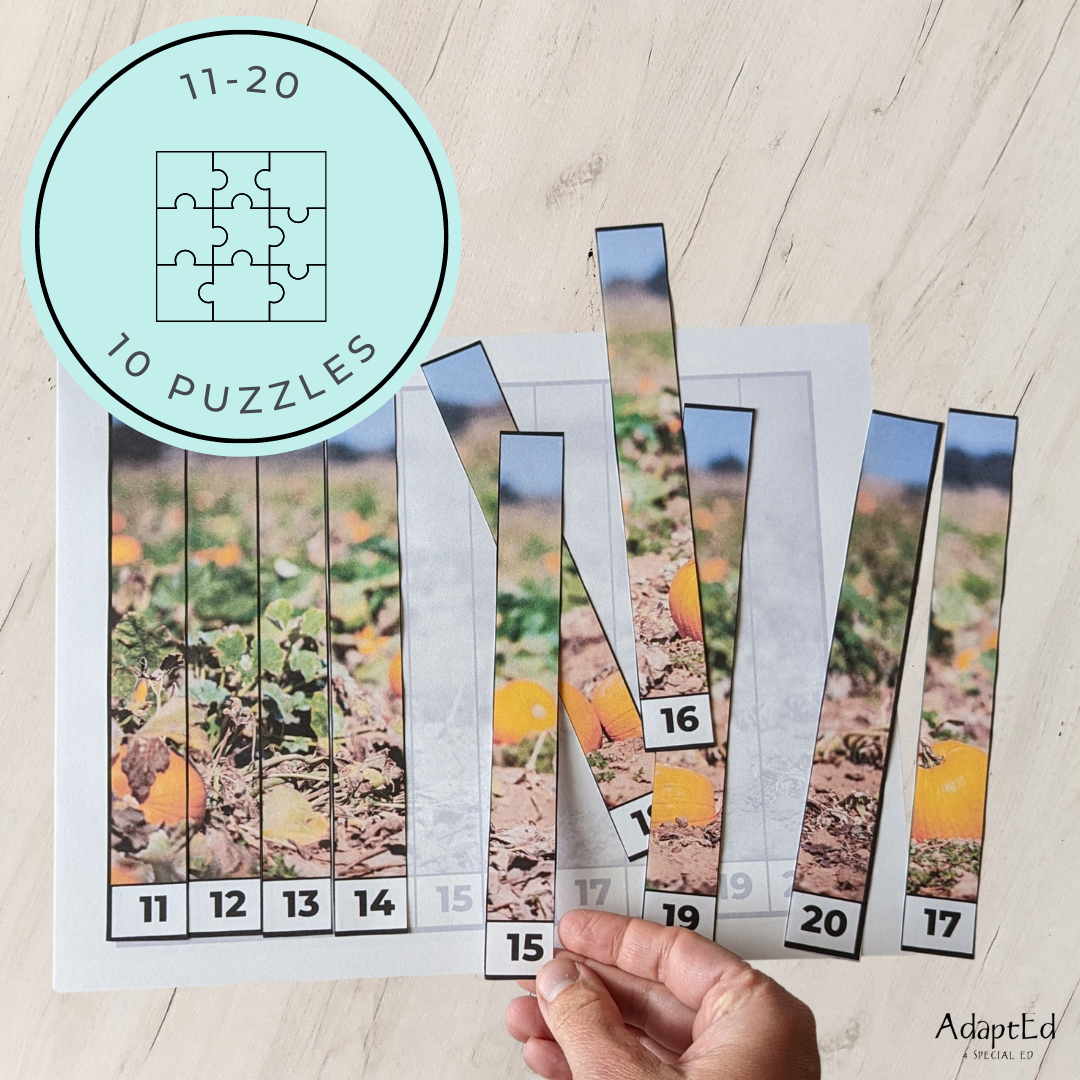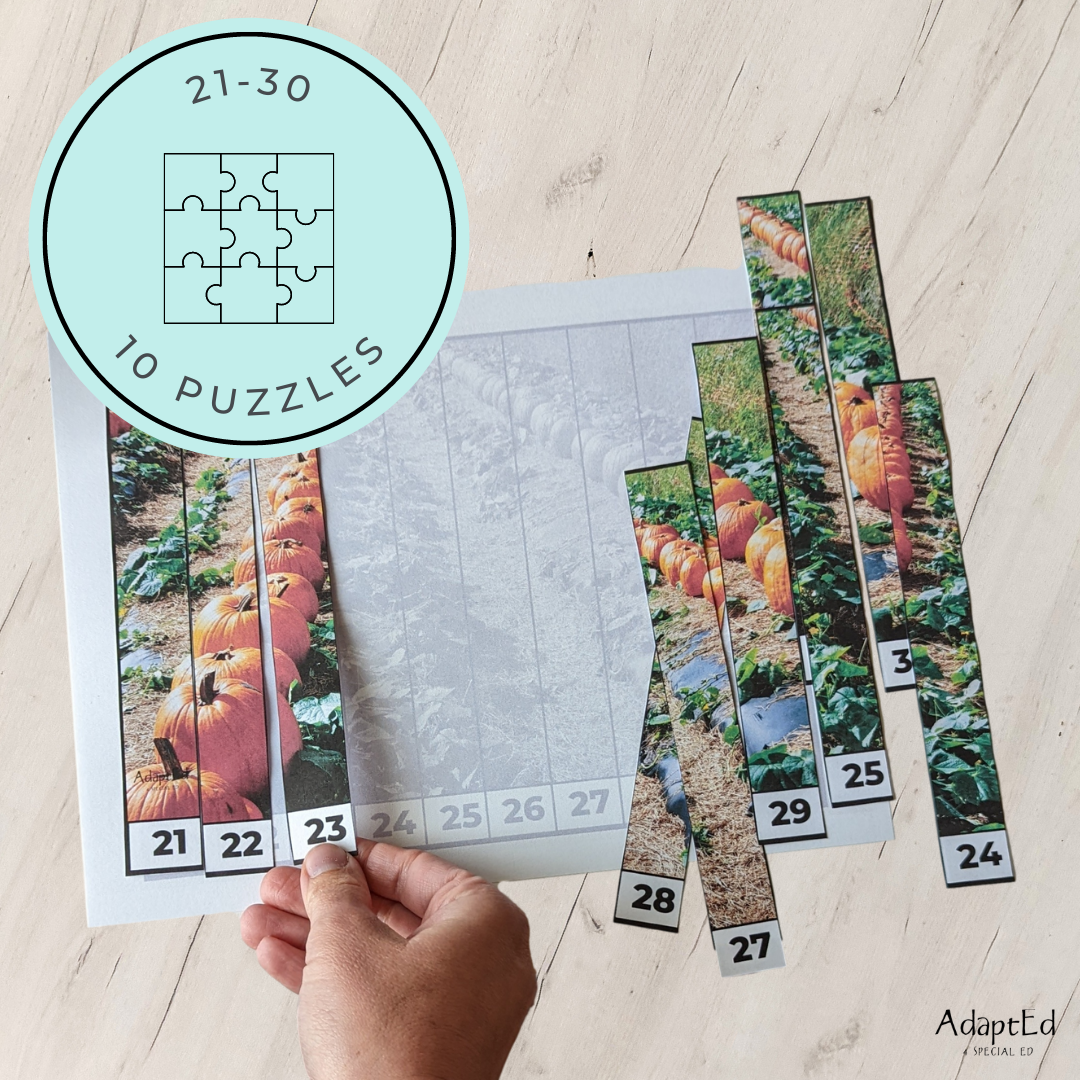 Thanksgiving Counting Puzzles
I love this product. The students were engaged, I laminated each piece and sent them home to practice with over the holiday.
fun, fun, fun
my students loved doing these, lots of laughing when they mixed up the pieces and made "almost right" versions!
Seems to like this
This activity has caught the attention of my student. It is a great way for him to review his numbers and be able to self correct.
Extremely satisfied
These were fantastic, students loved the images!
Extremely satisfied
I am working with an 8th-grade student who is working at a kindergarten level. This activity is a challenge for him but provides him a chance to interact in class.
SPED EXPERTS
Materials Designed By Special Education Experts: Teacher, SLP, OT
Trusted By Educators
Supporting Over 40,768+ Classrooms
Instant Access
Digital downloads are delivered immediately upon purchase