Social Narrative: Acne: Editable (Printable PDF )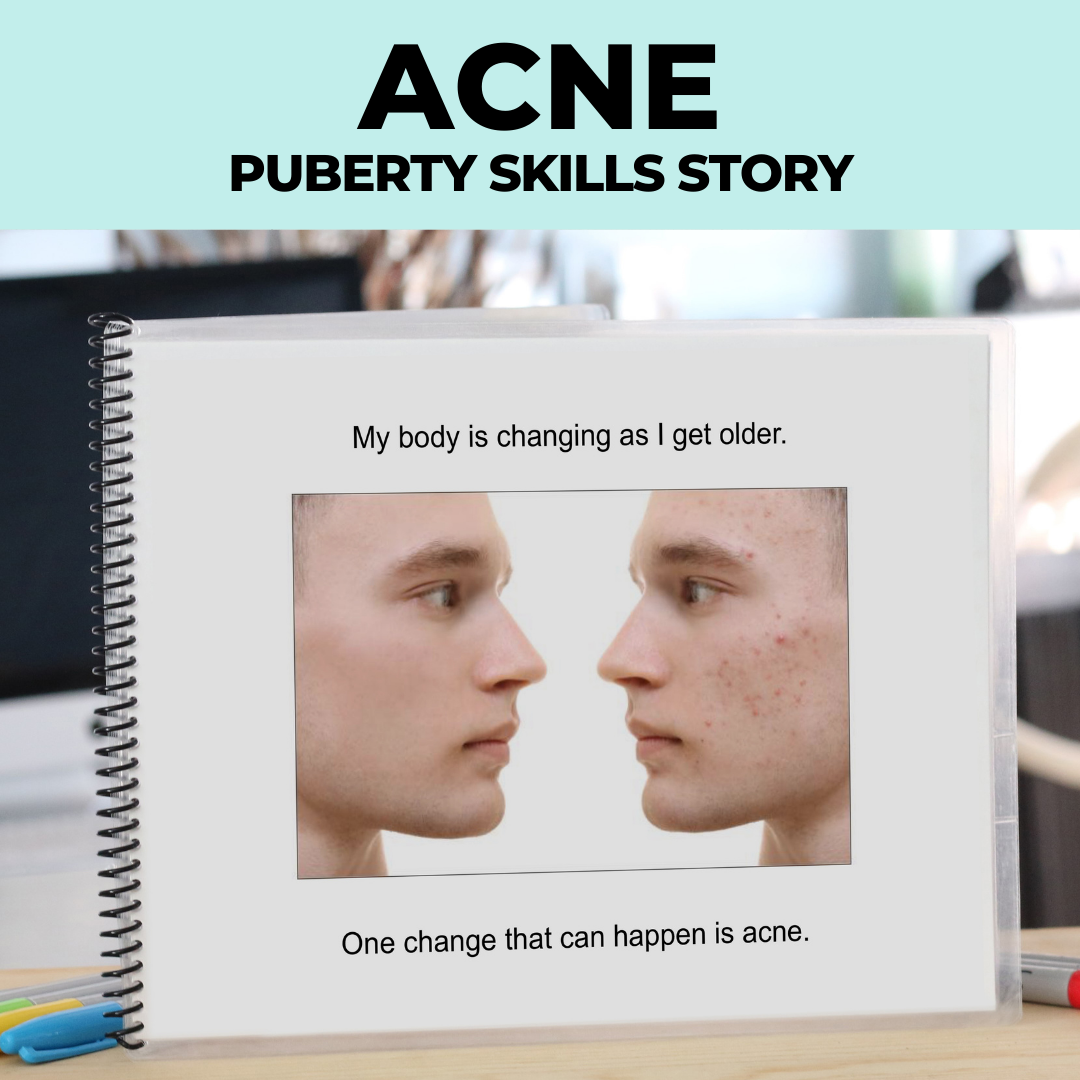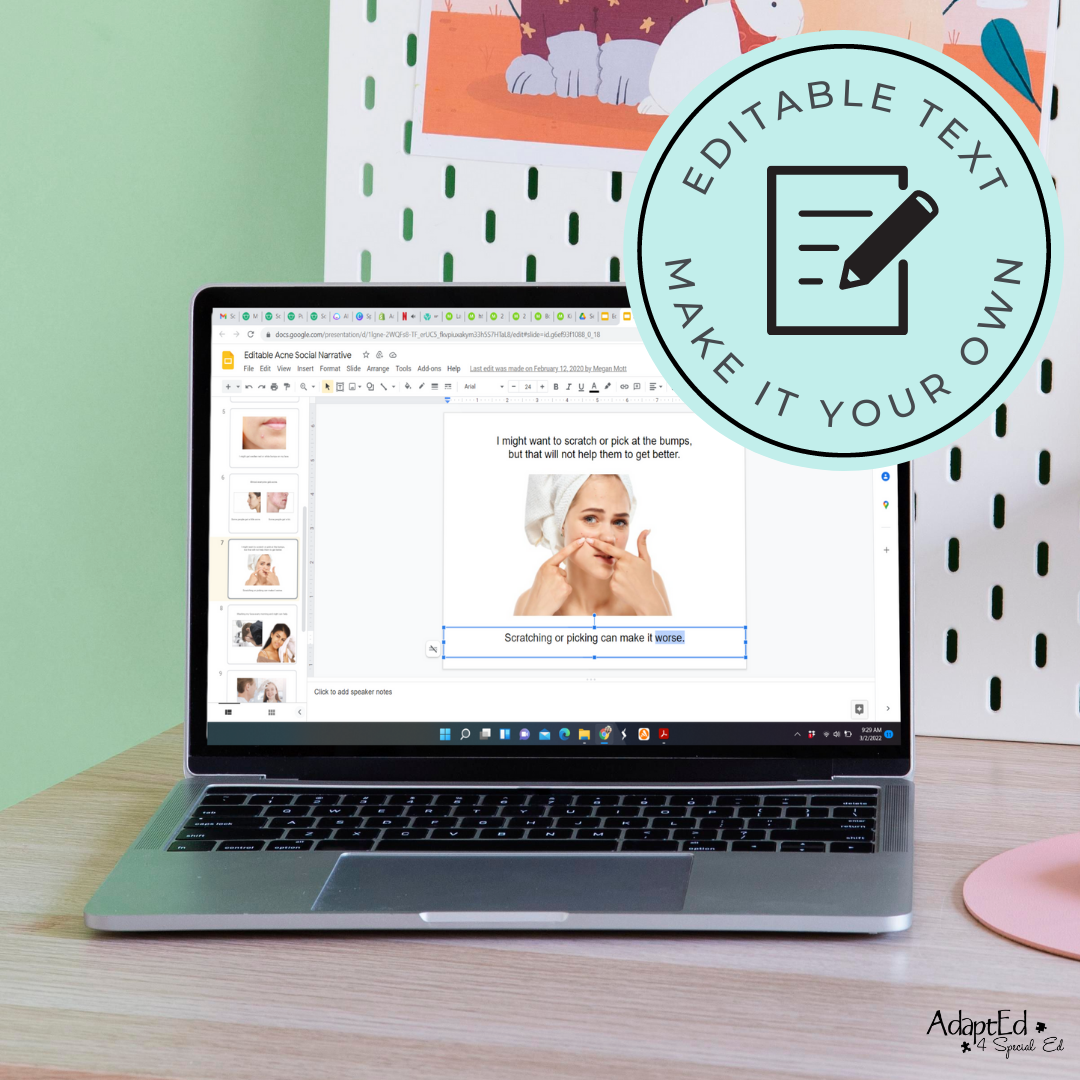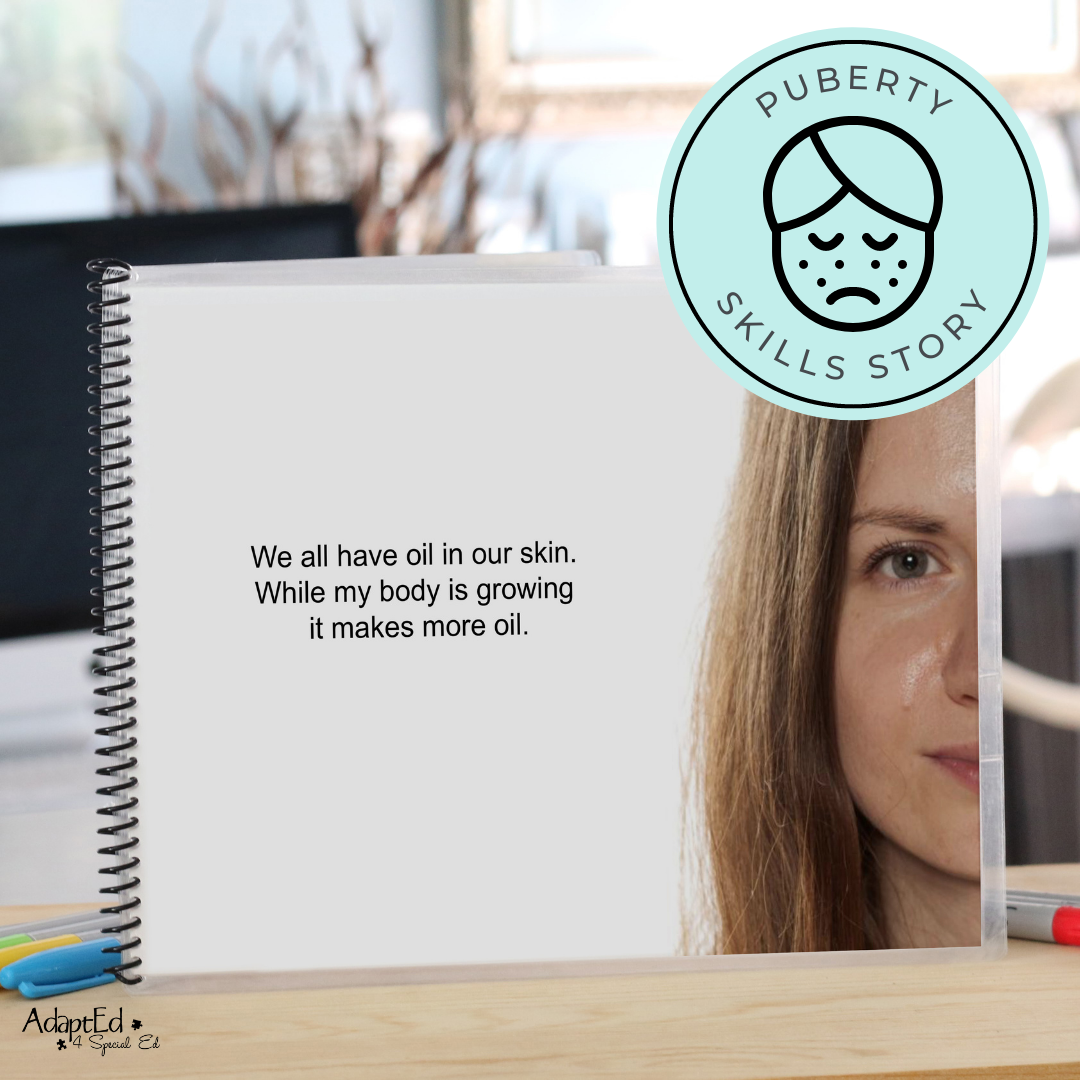 I love all of the products that you have , there great learning tools for all, thank you for all y'all do , my Apple 🍎 , the teacher that goes the extra mikes to make a different!
Great item
i teach Special Education students with significant disabilities. The books are amazing! My kids love them and they are a great way to start a conversation with a student!
Kid friendly!
Great product, easy to use. Kid friendly. Students liked the material
Thank you so much!
Very great and helpful resource!
Extremely satisfied
This bundle was great for my son. I do wish it included the regular shaving story, along with the electric razor story...but we will likely use an electric razor more frequently. I printed them out and used them in landscape format. I put them in page protectors in a notebook. We have been dealing with male puberty and I loved that these were editable. I edited the bathroom to say "my" bathroom, and I removed the school bathroom page. My son understands the stories at his level. They're simple to read, yet not PECS. I can now remind him that we are in public places and home is private, and he understands what I mean. I know most of these are in a school setting, but I would love to see more stories that can apply to home as well. These are written very matter of fact, and I appreciate that they do not make my son feel "bad" for things currently happening with his body. Thanks! :)
Thank you for your kind words, Erin! We're glad you and your son found the Social Skills Stories: Puberty Bundle helpful. I'll pass along your suggestions for future stories to our team. In the meantime, we hope you continue to find these stories useful in teaching your son during his adolescent years.
SPED EXPERTS
Materials Designed By Special Education Experts: Teacher, SLP, OT
Trusted By Educators
Supporting Over 40,768+ Classrooms
Instant Access
Digital downloads are delivered immediately upon purchase