Utility Bills Reading Comprehension (Printable PDF)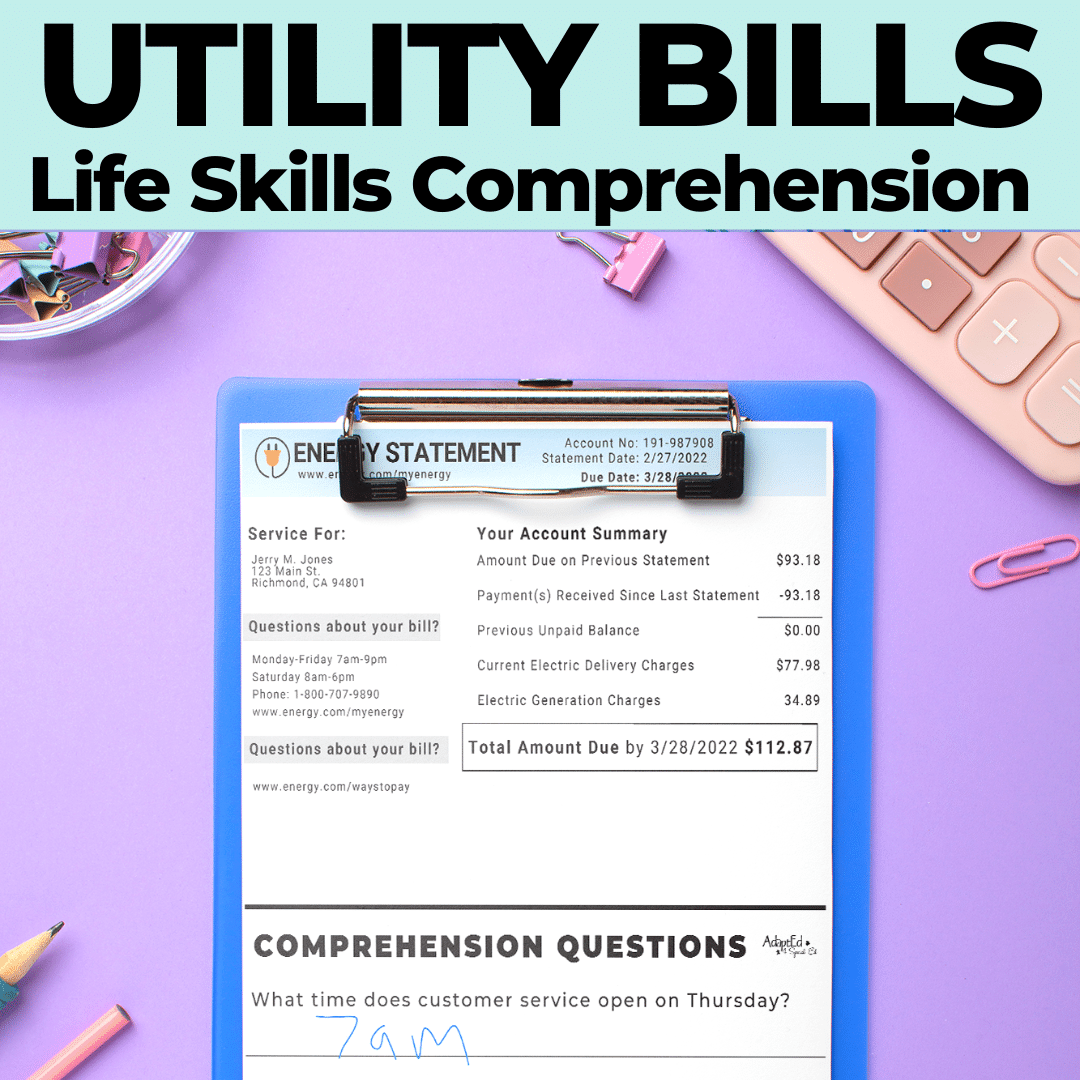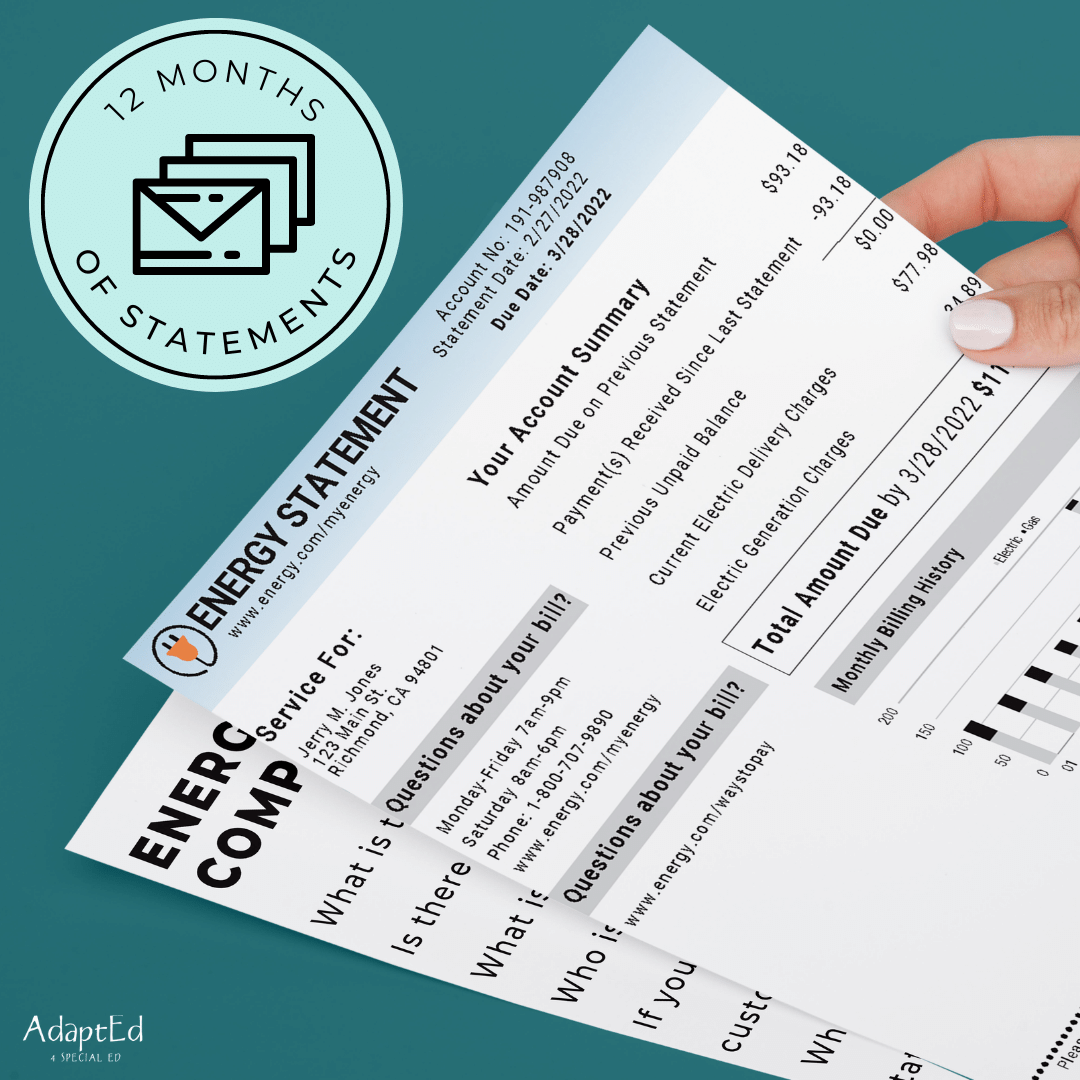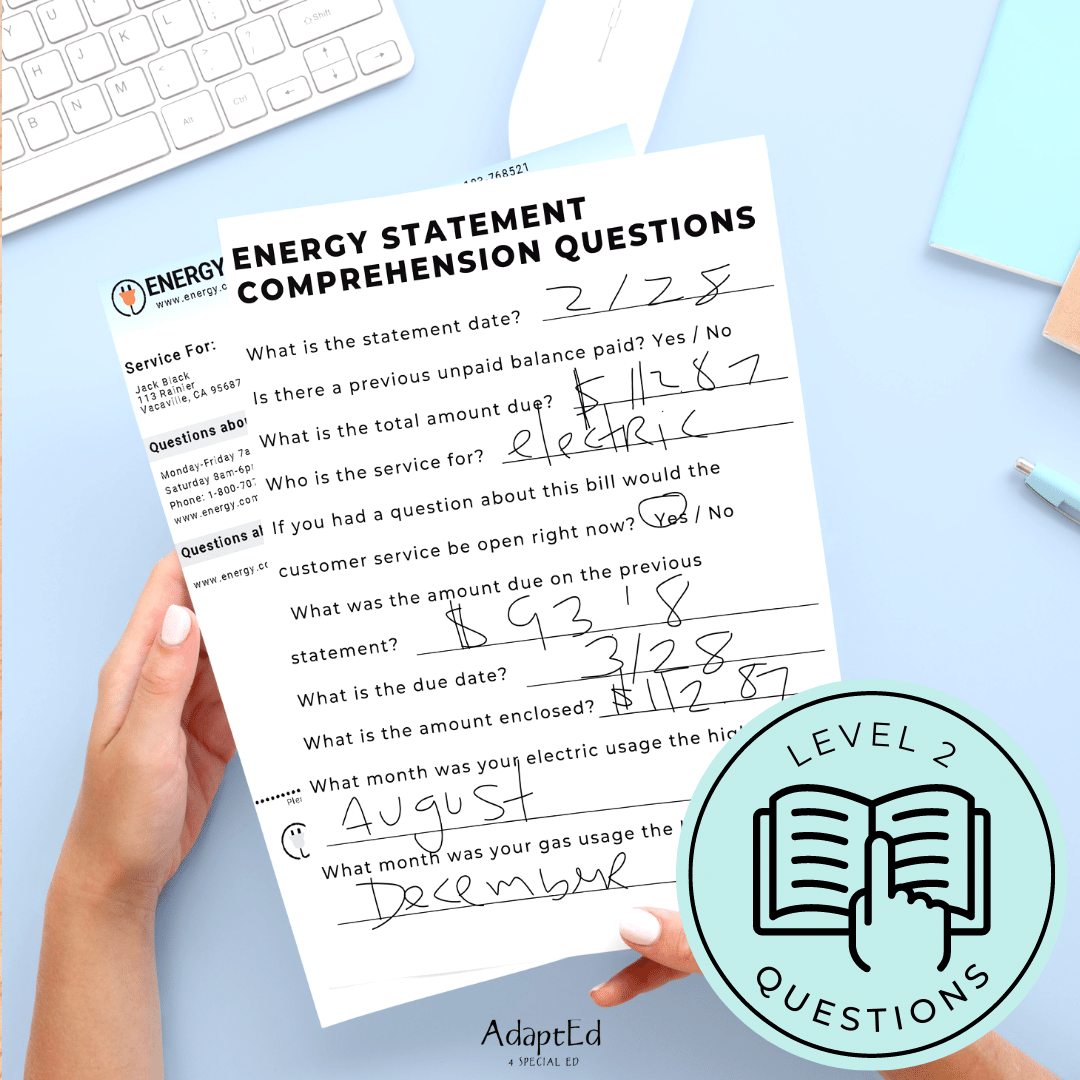 AMAZING!
The writers of this packet thought of everything. The "bill" is presented on every page to prevent students from moving back and forth. There is a high. medium, low level of presentation. The higher levels have more questions, where as the lower levels are modified in turn. There is even a cut and paste option for tose students who struggle with writing or need a multiple choice scenerio. I'm impressed!
Extremely satisfied
Love this resource! It was exactly what I needed to help my students understand how to look and pay a bill.
This is an amazing resource!
It's very realistic, which makes it so completely functional for our students.
Extremely satisfied
A useful resource for my life skills program, thank you!
Outstanding Resource
Love, love, love…the energy bill activity. It lead to so many conversations about energy consumption with my students. I also love how many different worksheets there are & that they look so authentic!
SPED EXPERTS
Materials Designed By Special Education Experts: Teacher, SLP, OT
Trusted By Educators
Supporting Over 40,768+ Classrooms
Instant Access
Digital downloads are delivered immediately upon purchase