Visual Recipe: Microwave French Toast (Printable PDF)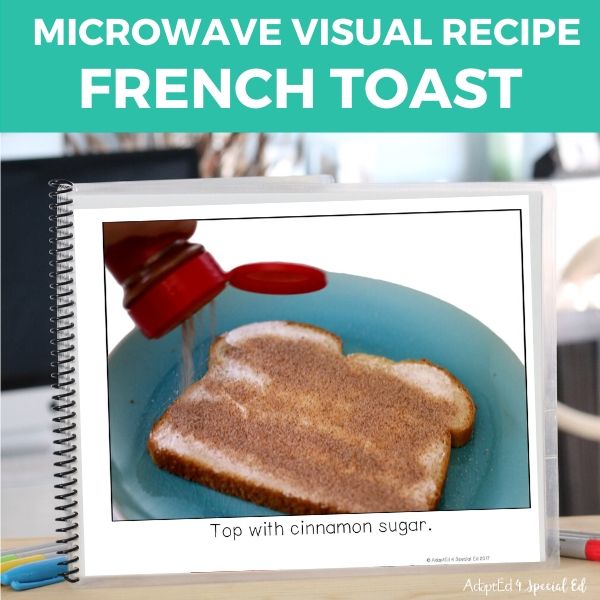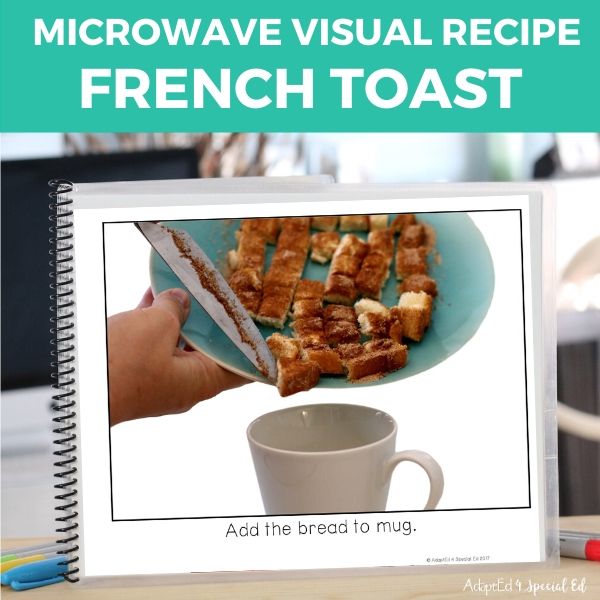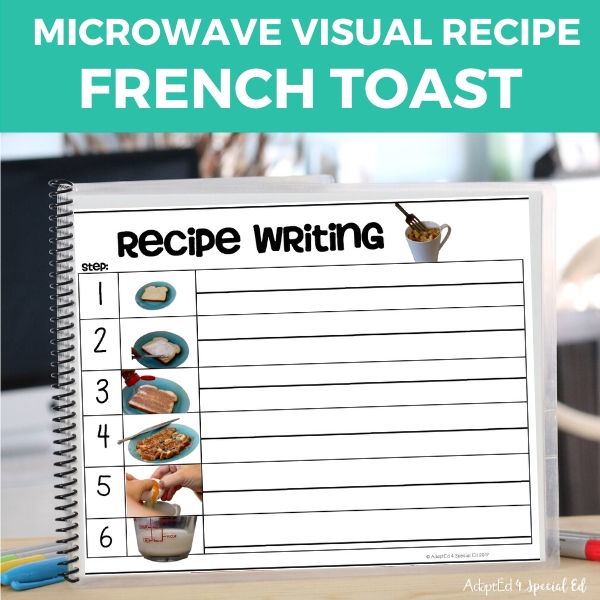 We had to do a spring project and we chose this one. Love all the visuals.
A lot of fun!
My students enjoyed making this it was a lot of fun
I love your recipes!
They are easy to follow and teach a lot of great skills. My students LOVED making (and eating) this!
My Son Made This No Instruction From Me!
My son is 14, he has DS/Autism and he made this yesterday, with little or no instruction from me. It tasted great, esp with a scoop of vanilla ice cream on top. I liked how the instructions were so simple with no distractions on the page.
AMAZINGLY PERFECT! I used this just the other day to make French toast with my 6-8th grade Autism-based class and it was perfect! I loved the story with the visuals and the writing aspect was perfect for my students! Thank you, thank you, thank you!
SPED EXPERTS
Materials Designed By Special Education Experts: Teacher, SLP, OT
Trusted By Educators
Supporting Over 40,768+ Classrooms
Instant Access
Digital downloads are delivered immediately upon purchase